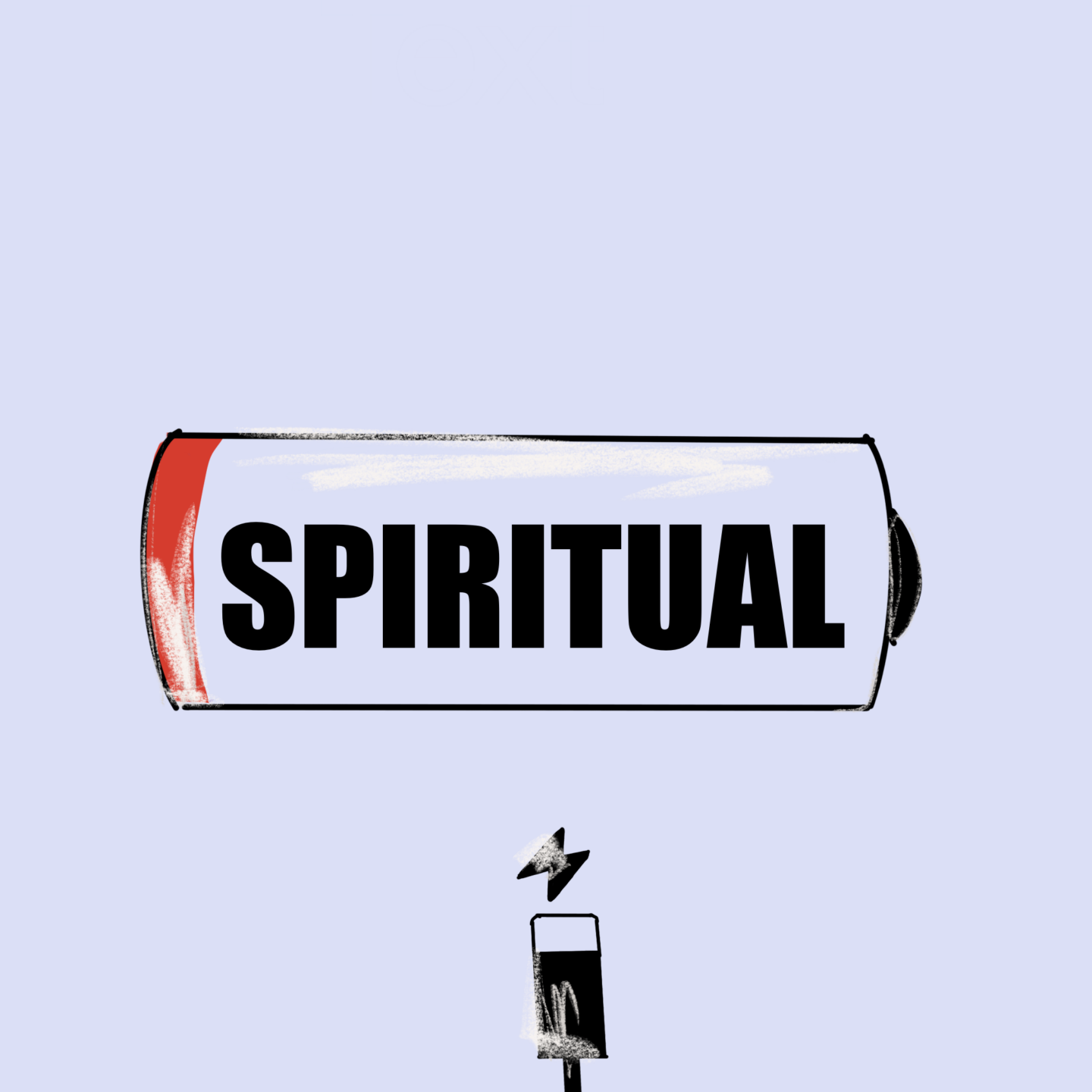 I had to buy a new phone because the battery wasn't staying charged. This happens to my spiritual battery too. Can you relate?! I have taken on a lot of serving roles this year. It's funny how much you have to say no to when you're the pastor's wife. So between mentoring junior high girls to teaching more radio Bible content to helping the sound team at church… There's been a lot of pouring out in my life. I need Christ to fill me up and pour into me. I need a spiritual super charge!
You may not need a spiritual battery charge because you have taken on more serving roles. Maybe life has just gotten you down and discouraged. Maybe you've had more challenges thrown at you then you know what to do with. A job loss, financial issues, a child suffering with depression, or maybe marriage conflict is causing you to feel drained. On top of that everyone is experiencing the weight of the anger and confusion in our nation right now. And then there's the global pandemic… Life is running you dry and you need to be spiritually charged for what's next.
The question now is, "how do I get my spiritual battery charged?". The good news is that we don't do the filling. Only Christ does in our life. The more difficult news is we have to want to charge our spiritual battery. I know for me, I have a hard time acknowledging that I need a charger. I think that I can charge my own spiritual battery or that I don't need one! This is just not true. We need a chord to Christ who fills us up. And He will! We just have to plug in! Here's four ways we can get spiritually charged.
Take some time to be completely alone with God. This practice is called solitude. I am super bad at this but it helps so much! You don't even have to open your Bible. Just spend some time in silence alone with you and God.
Worship with your voice. Singing praise music alone or in a group of people can be a spiritual super charge. Plan a time to sit with an instrument or with spotify going to sing to God. One of the most spiritually enriching thing I've experienced was listen to a pianist who came to our church. I mean I felt the Holy Spirit move! He was truly worshiping God and using the piano to do it.
I think the most powerful way to get recharged is to spend time studying God's word. His Word is so powerful and life transforming. I have seen this in my own life.
The Psalms talks about how refreshing God's Word is when life just feels too heavy or draining.
For when you feel like you're just "grabbing on to dust" (Psalm 119:25).
For when your "soul melts away for sorrow" (Psalm 119:28).
The Psalmist's experience of running in the way of God's commandments because God has enlarged his heart (Psalm 119:32).
Like the book of Psalm talks about, God's word can give you expand your heart, recharge your spiritual battery, and help you through soul melting sorrow or during the times you are just grasping for anything. Don't let your spiritual battery die! Especially right now! Get alone with God in silence, maybe worship Him with your voice, but most importantly get a hold of God's word!