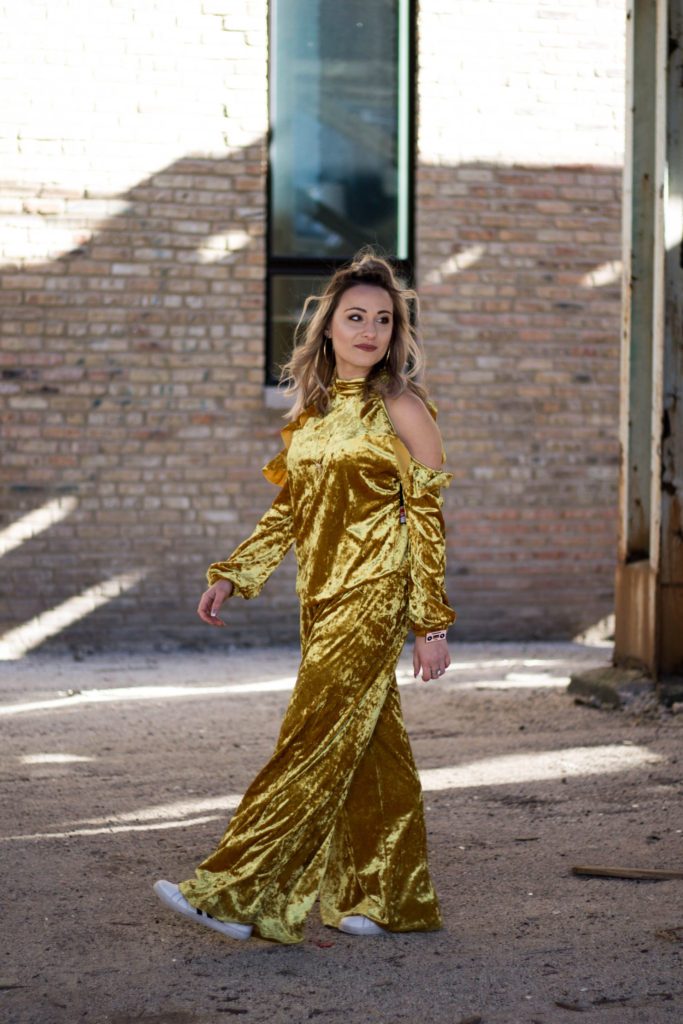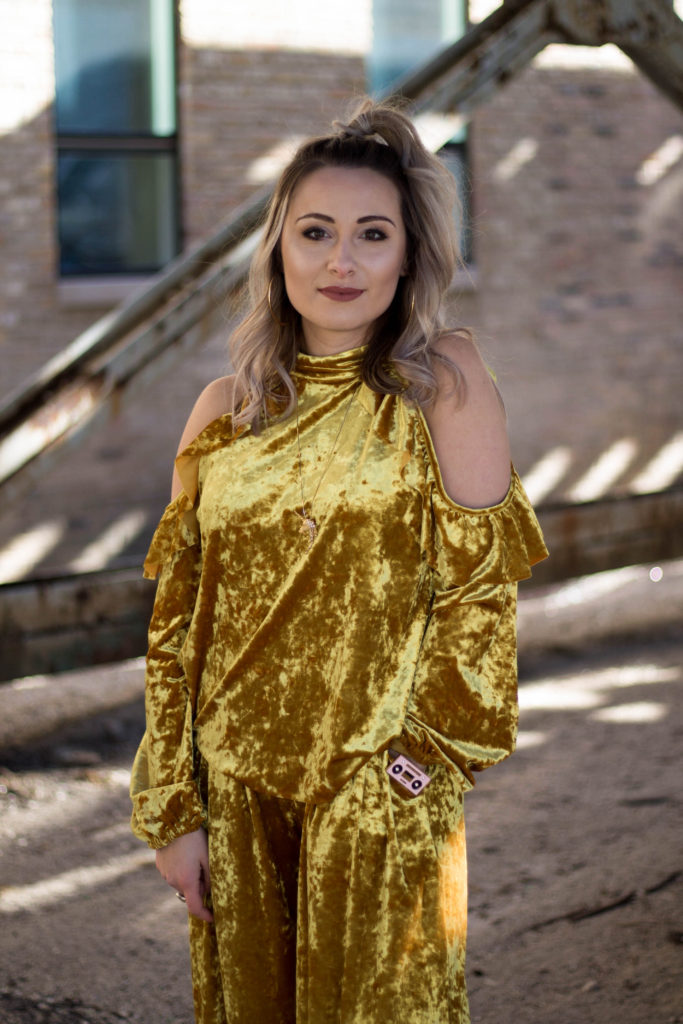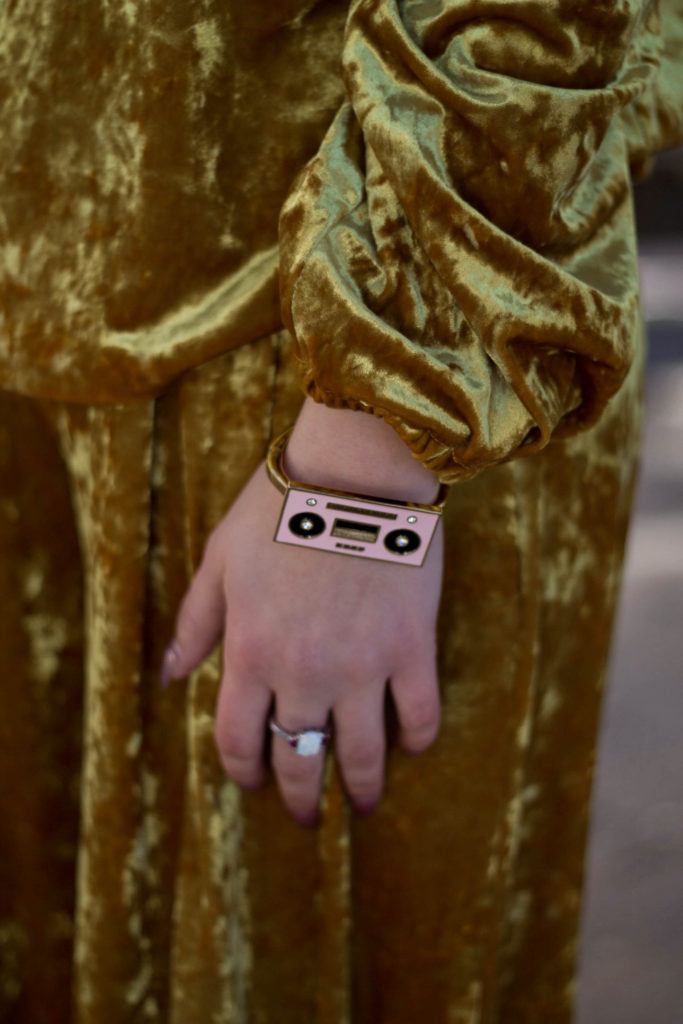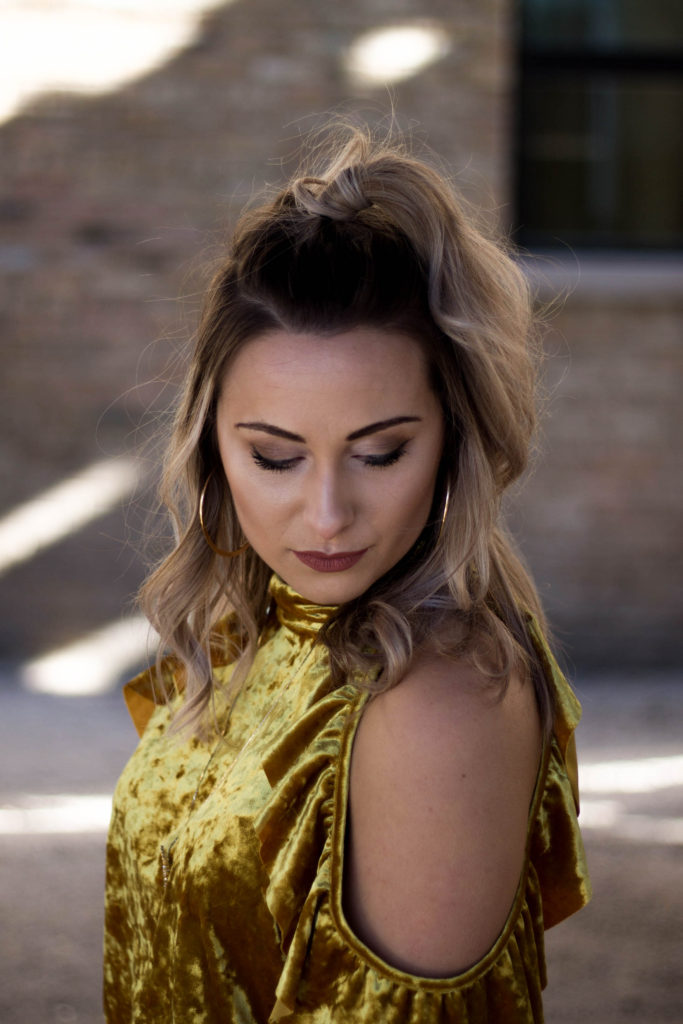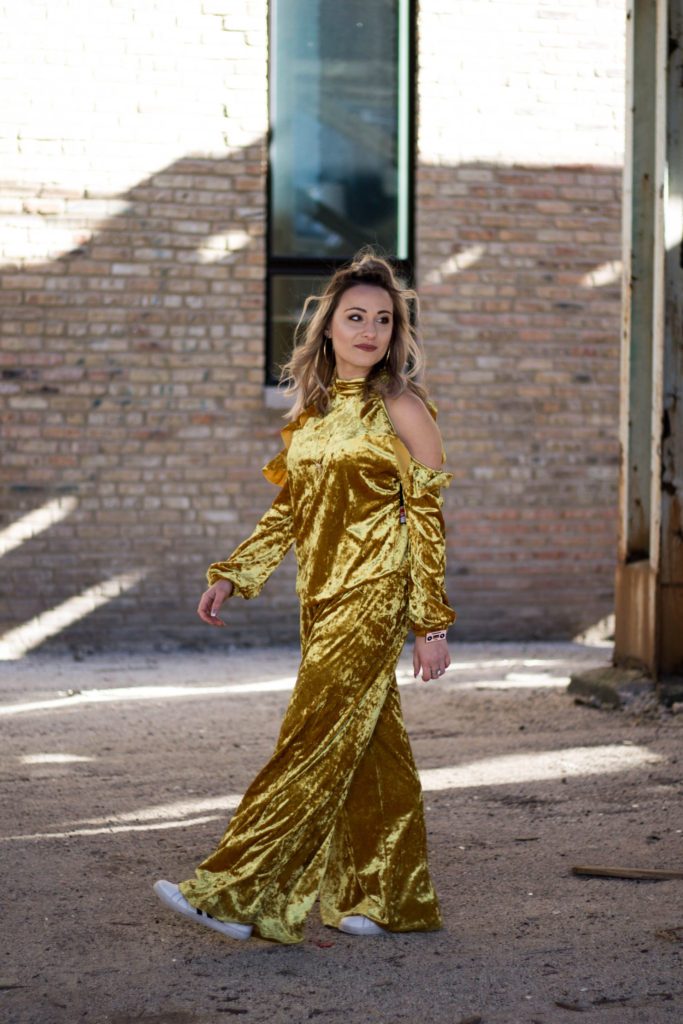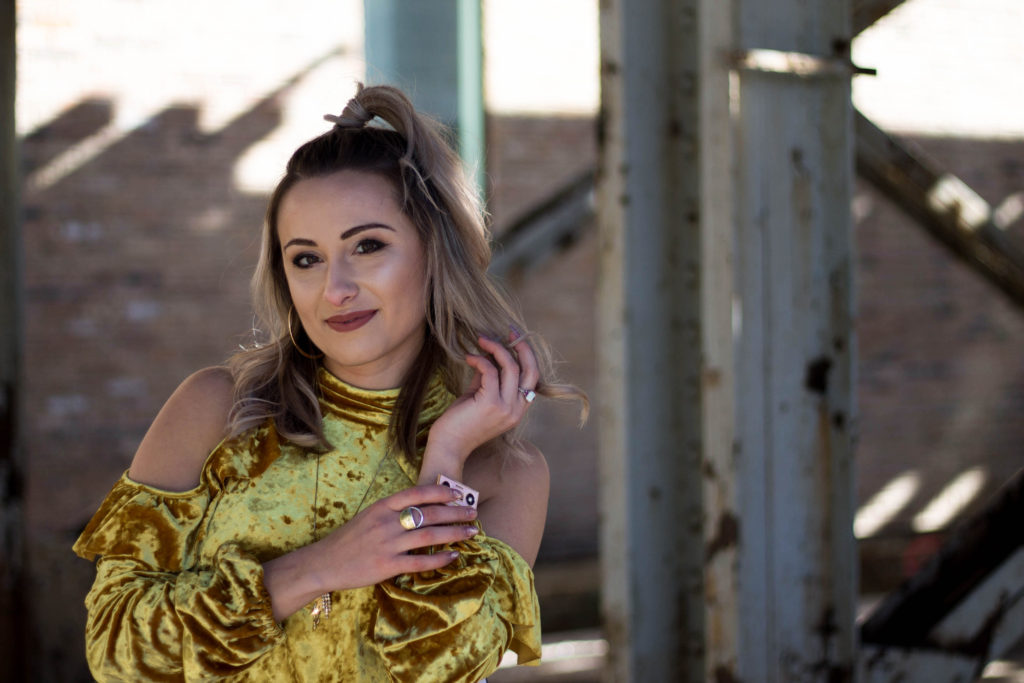 I have seriously been dreaming about this outfit forever. I love the pants, the top, the bracelet. If there is a photo that captures how I wish I could dress every day… It is this outfit. I listed a whole bunch of fun options for flare, crushed velvet pants down below. My bracelet is Kate Spade. It is a boom box or I prefer "radio". I have worn it all the time because it is my favorite shade of pink. I also think its fitting since my job is in radio. A good outfit is when you feel like you're crushing it at everything you're doing. You feel good so life is good.
You know what I am talking about.
You should look closely at my necklace… yes, it is a unicorn… I thrifted it so I can't link anything for you. But I can inspire you to go to a second-hand store and find some treasures!
When I wore these pants for the first time it was not even with the mustard-colored top. I received a lot of comments, mostly compliments. I loved the comments and that people liked the pants but it got me thinking about why do we wear what we wear. I am always really curious about this question. If you dress for others to notice you… That's not good…. and if you dress to not be noticed… That's not good either.
I want to just say this again. I know I say it a lot, but seriously, if you like it. wear it. You get to be the character in a story. I feel the most inspired when I see someone older than me wearing something out of the box, daring and fun. Don't you feel drawn to those people who dress and act a certain way every time, so much so, that you laugh and say "oh that's so her". One of the most inspiring things my radio coach told me is, "Hannah, don't downplay your colors". And I want to say that to you too. You were created with a wonderful personality. Clothing is another way to express who you are. My radio coach is so right. This is why I want to tell you. You are so inspiring. Don't hold back. Show your colors. You crush it at being you.