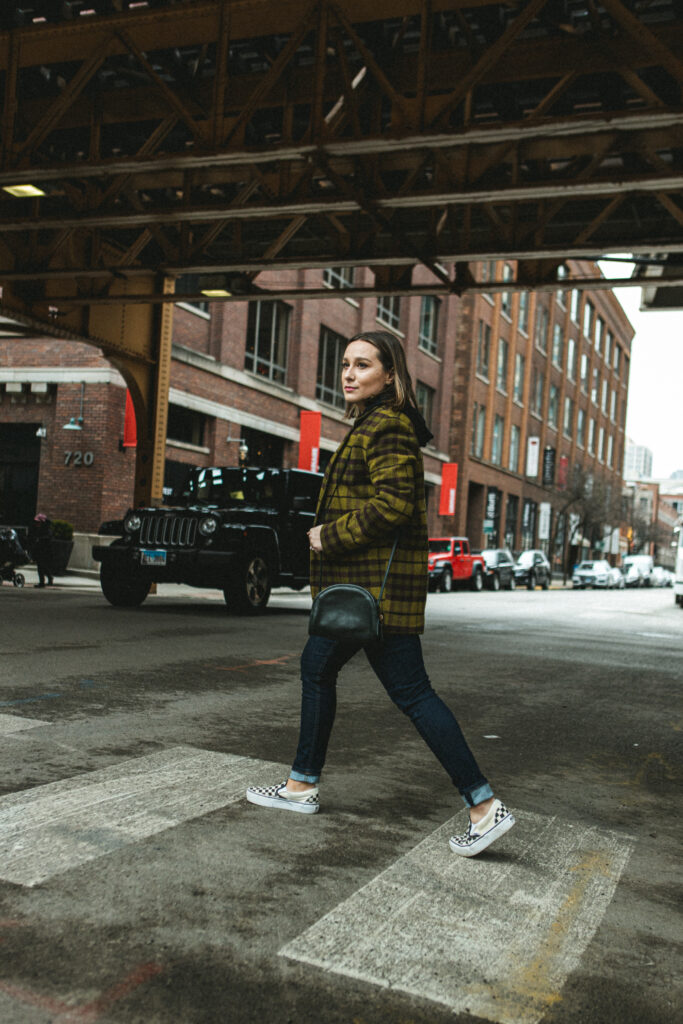 ---
---
A Local Business to Support: Dearborn Denim
I was once on an amazing sustainable, fair-trade, slow fashion panel. I met Robert McMillan at this event. I was thrilled to meet the founder of Dearborn Denim. Dearborn Denim is a promoter of slow fashion. This jean company creates only a few of each jean product. Their jeans are amazing, custom made to fit you perfectly, and created right here in Chicago.
What most of us buyers do not know is that jean companies are extremely wasteful. Fashion industries move quickly. Once a season is over the left over jeans get tossed to — who knows where. Dearborn Denim creates only what is in demand. Another great part of the Dearborn Denim brand is the openness to full transparency of their factories. On their website you can take a tour of their factories. No secrets here!
This is important because in fast fashion, workers are not paid fair wages and their working conditions are horrible. Many of the larger companies have no idea because the factories are overseas or are unavailable for direct communication. Pollution can be another problem with jean factories. Many factories have no regulations on the amount of pollution they create.
That's why I want to tell you about companies like Dearborn. I am also so excited when I get to tell you that the founder is as awesome as his company. There were two young men who were at the panel wanting to learn how to create a sweatshirt company and Rob immediately wanted to help.
People deserve access to a great product, made the right way, and sold at a great price.

Dearborn Denim
---
Dearborn Denim recently launched a new line of jeans for women: Waist High Curve. That's what I am wearing in this shoot done with Yaam Media. My jeans are the dark wash. I love wearing these at work, exploring, hanging out with friends — doing all the things. Get your Chicago made denim jeans at a fair price.
good people + good products = good jeans