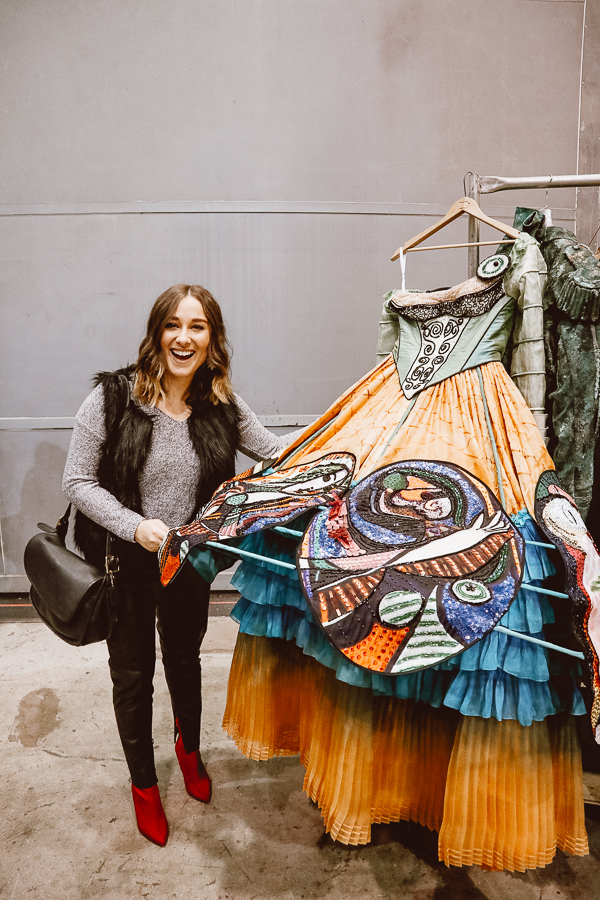 Kieran and I went to see the Lyric Opera Sunday. I wanted to show you some of the amazing costumes from this opera. If you have not seen Don Giovanni or know about this opera, it is a Mozart opera. The character Don Giovanni is based off of a fictional character well known during that era.
Don Giovanni is a player who gets away with "hunting down" peasant women –– His words not mine. Towards the end of his life he starts to have opportunities to apologize and stop hurting women. However, he never takes this opportunity…
You'll have to watch the opera to find out what happens. I enjoyed this version of the opera, because Giovanni is not looked on as a joke, but an actual villain. You actually feel uncomfortable when he is on stage. This is how we should see men who abuse their power to take advantage of others. Having the chance to change by apologizing, but never taking the opportunity and reaping the consequences is a great theme.
As you can tell from the photos above the Lyric Opera delivered again. These costumes are beautiful and also tell a story, specifically, the women's dresses. Donna Anna's dress is very interesting because the designer created her dress in the shape of a caterpillar and eventually the skirt gets wider until it represents a butterfly. Donna Elvira's dress shows her multiple emotions on her skirt during a masquerade ball. These two key characters tell the story of Don Giovanni so it makes sense that their costumes would point us to clues about what happens next.
Thank you to everyone at the Lyric Opera for giving us the backstage tour and the Don Giovanni experience. Hit the button below to get your tickets.
Special thanks to Kieran for helping me with these pictures and the vlog that is coming soon.