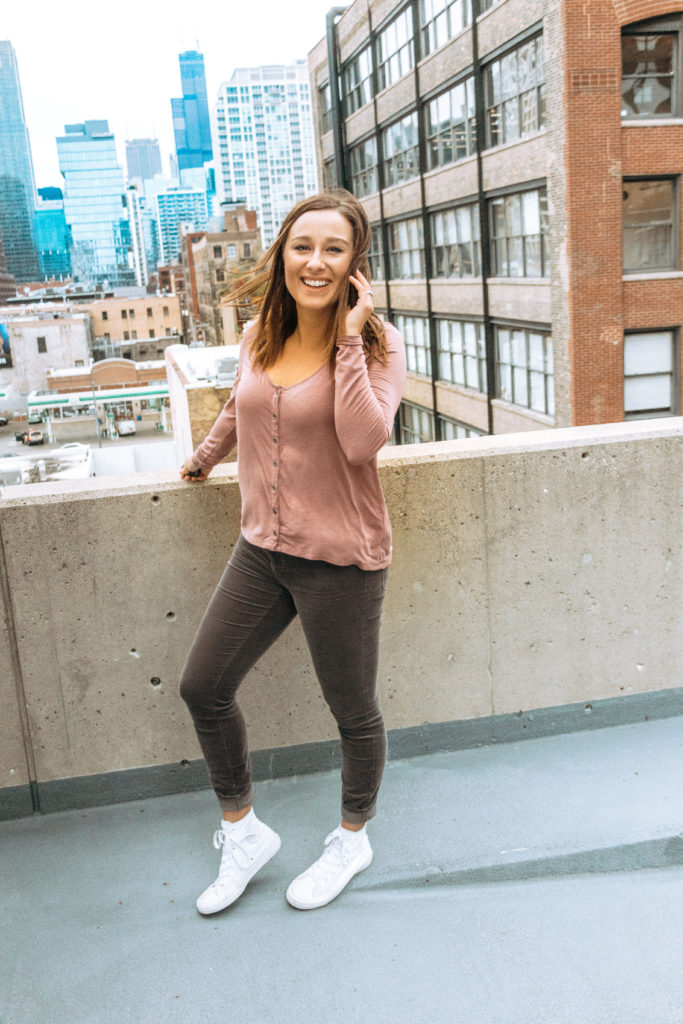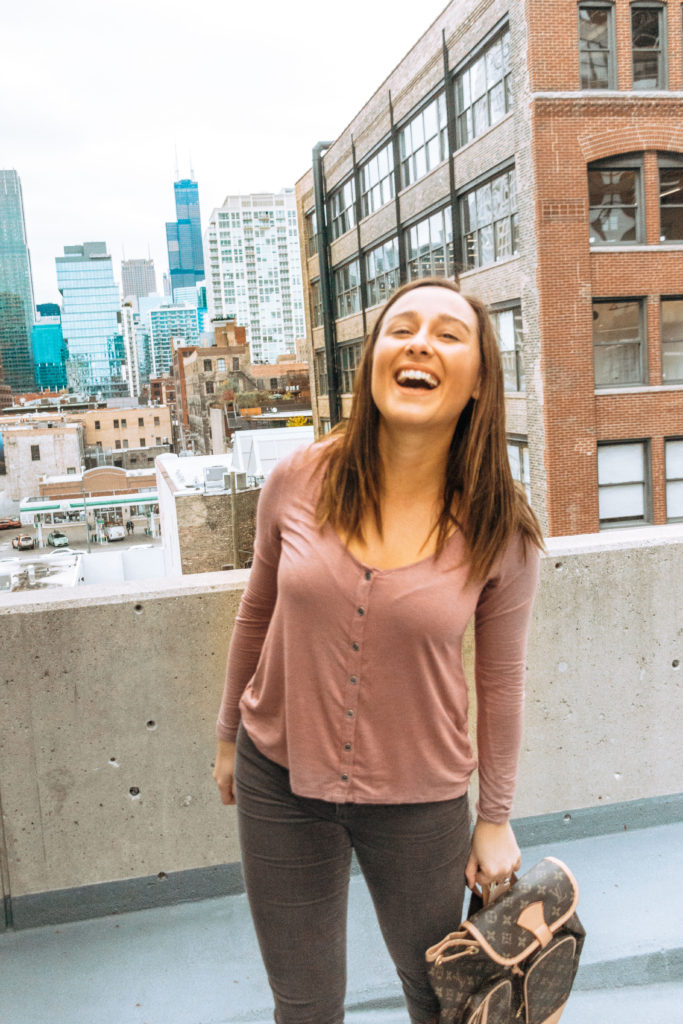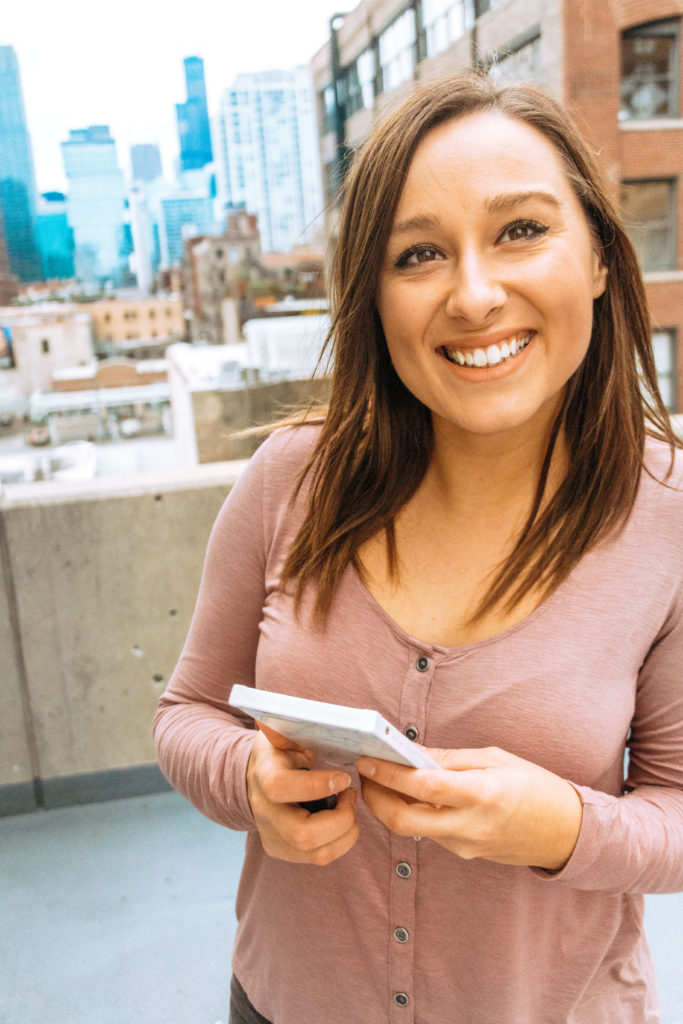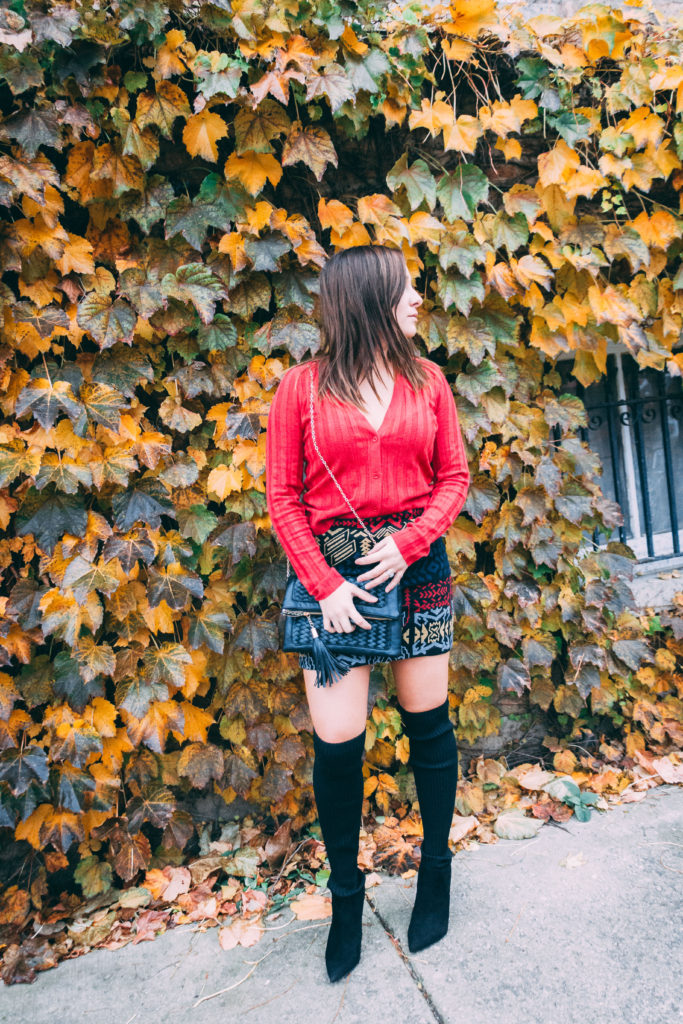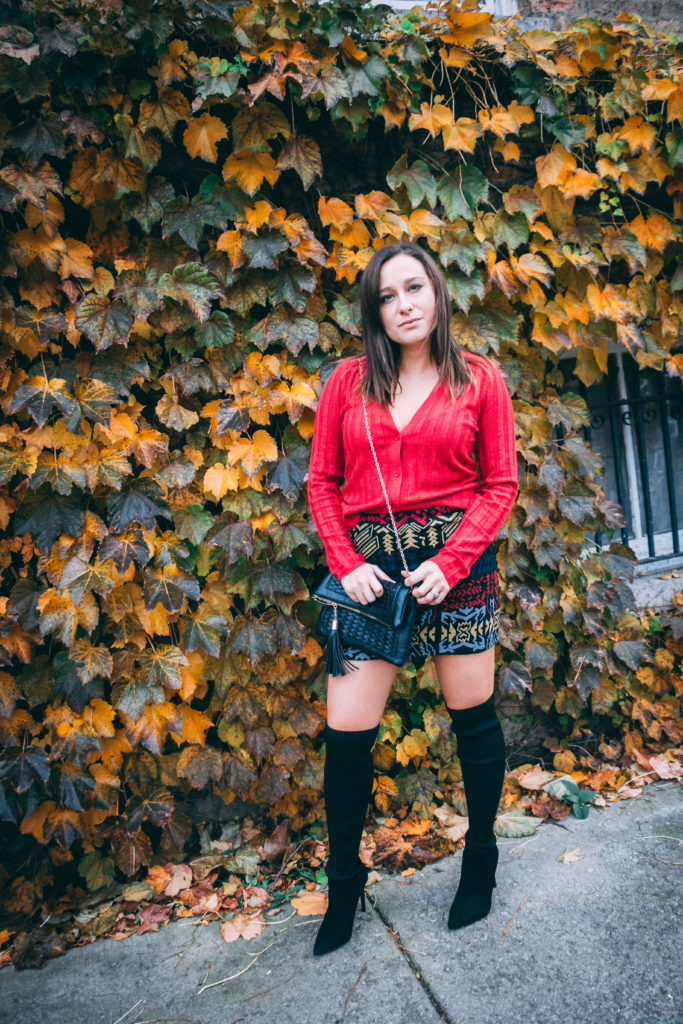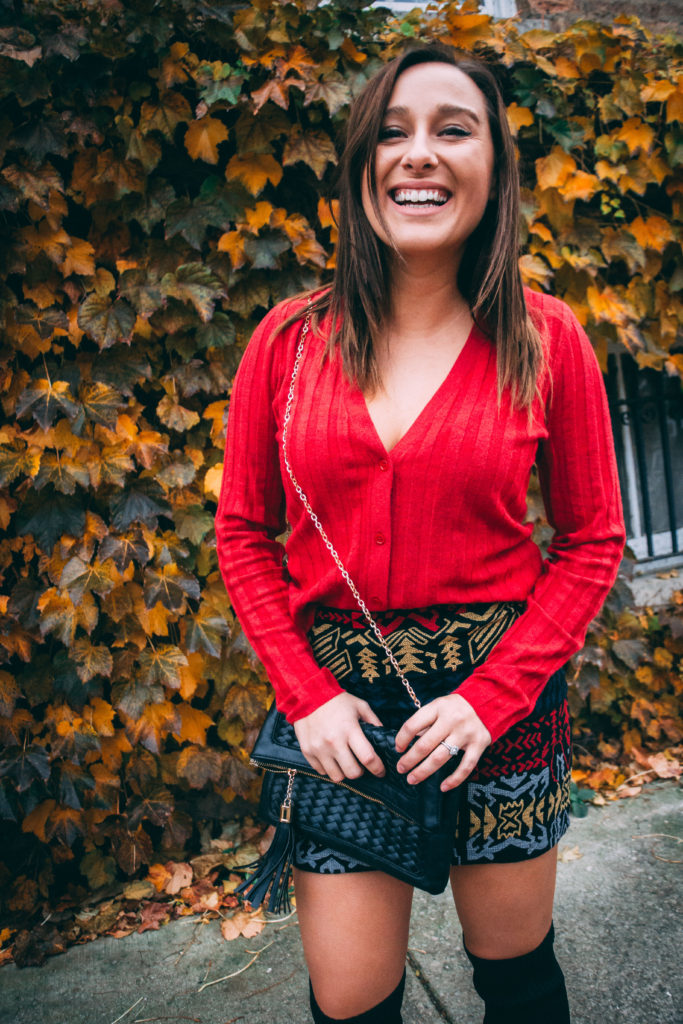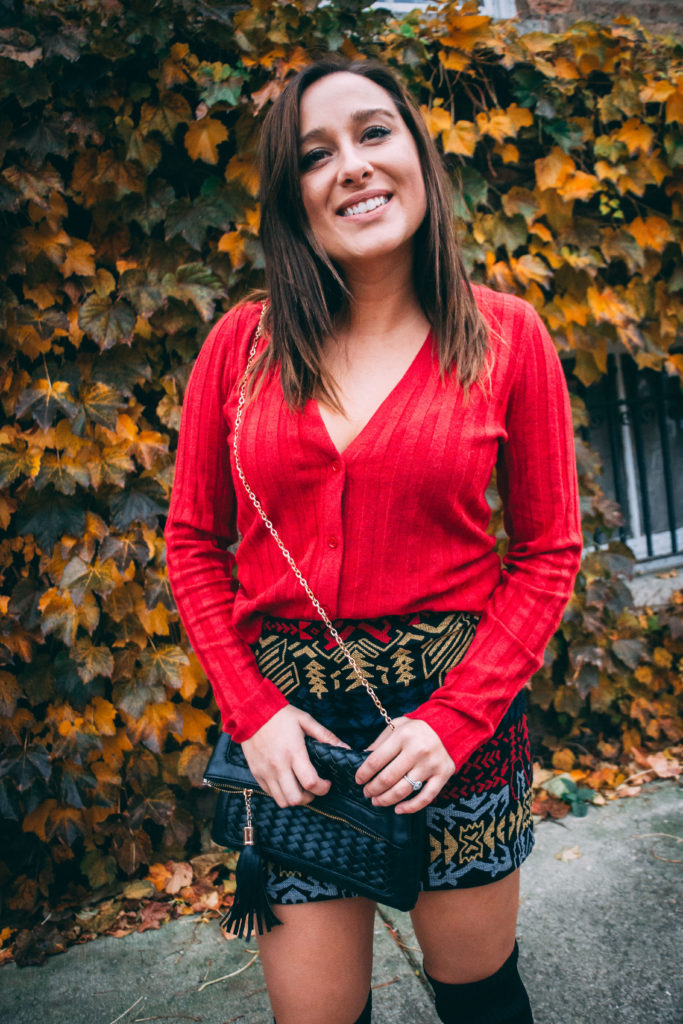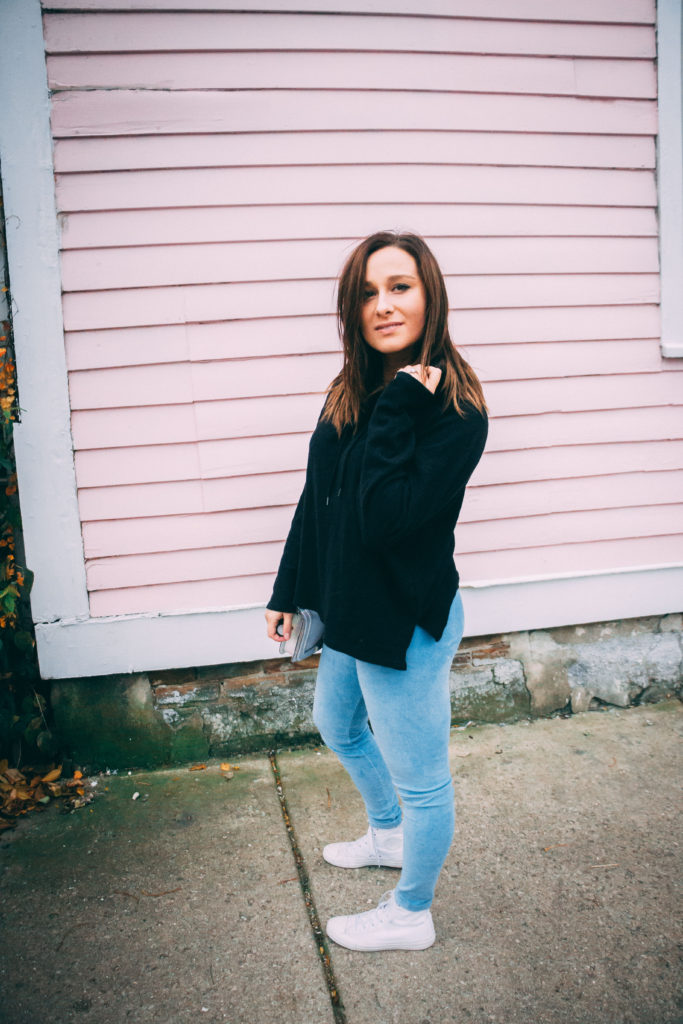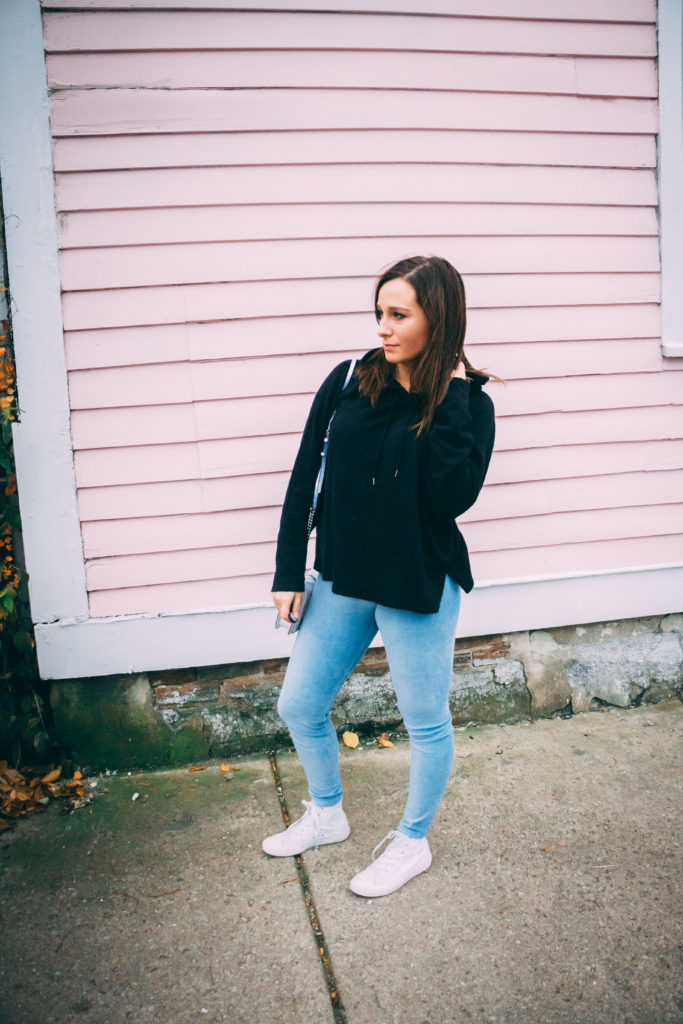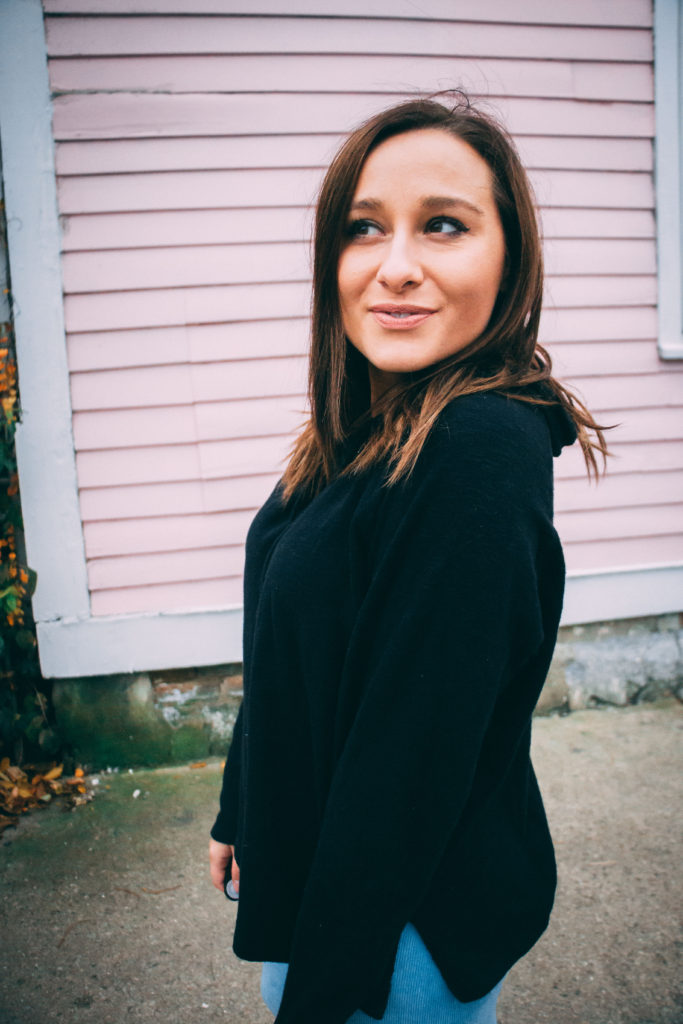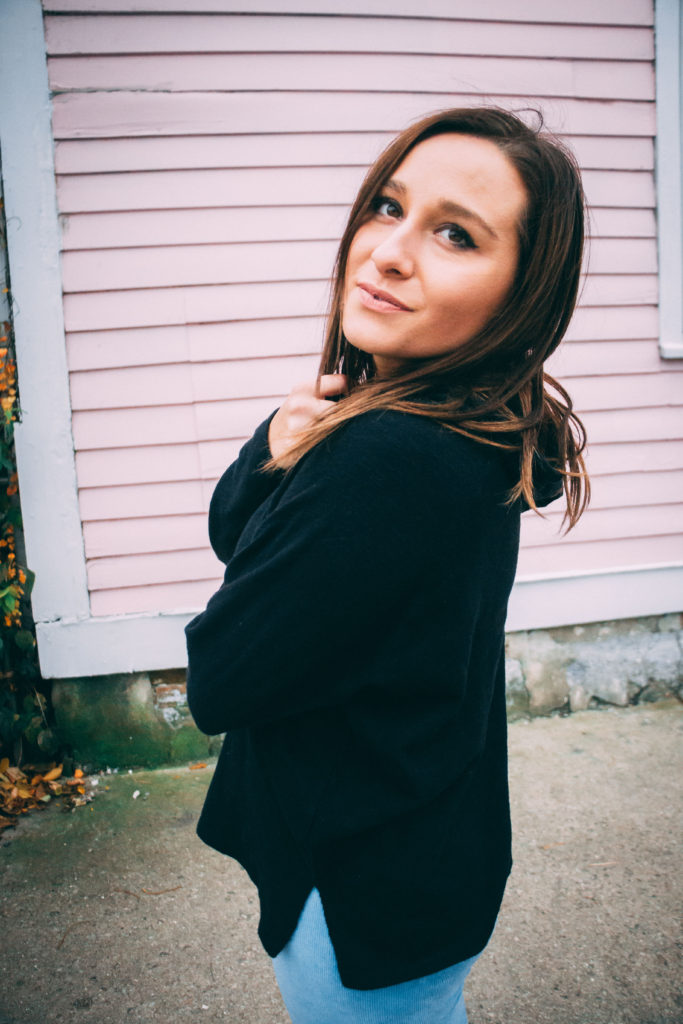 Hi loves! How's your week been? I am going on the second relaxing weekend of this year. Two in a row! What!? This time John joined me. I think he really needed it. Sleeping in on a Saturday never felt so good. If you've ever been engaged before, planned a wedding, or tried to get ahead on work so that you can take a week off for the honeymoon, you know how exhausting it can be. Now, we are running into the holiday season with three weddings in the next two months. aaaahhhhhh. Life does not slow down!
Because of that, here are three outfit ideas from my American Eagle shopping trip for these upcoming holiday weekends.
Outfit Number 1:
I am wearing corduroy grey pants with a comfy pink button-up, my chucks, and my Loui Vuitton backpack. My favorite part about this outfit is the top. I bought it from American Eagle and cut is so comfy, fits perfect on my short torso. It comes in four different colors and if I wasn't on a budget I would have all four.
Outfit Number 2:
This is an outfit, I'll be honest, that is inspired by all things Instagram. If you wear high knee boots with a mini skirt and a button up cotton top you will be on trend for the holidays. I have multiple skirts this length that I never knew what to do with. Now I know. Again, my top is my favorite. Guess where I found it? yes, American Eagle.
Outfit Number 3:
Ok, I won't lie. I have lived in this sweatshirt and corduroy baby blue pants. These baby blue pants are the best! They feel like those amazing yoga pants you own. The only difference is that they are not. The sweatshirt and the pants are from American Eagle. I am going to link the matching sports bra. Whhhaattttttt yeas a corduroy matching sports bra!