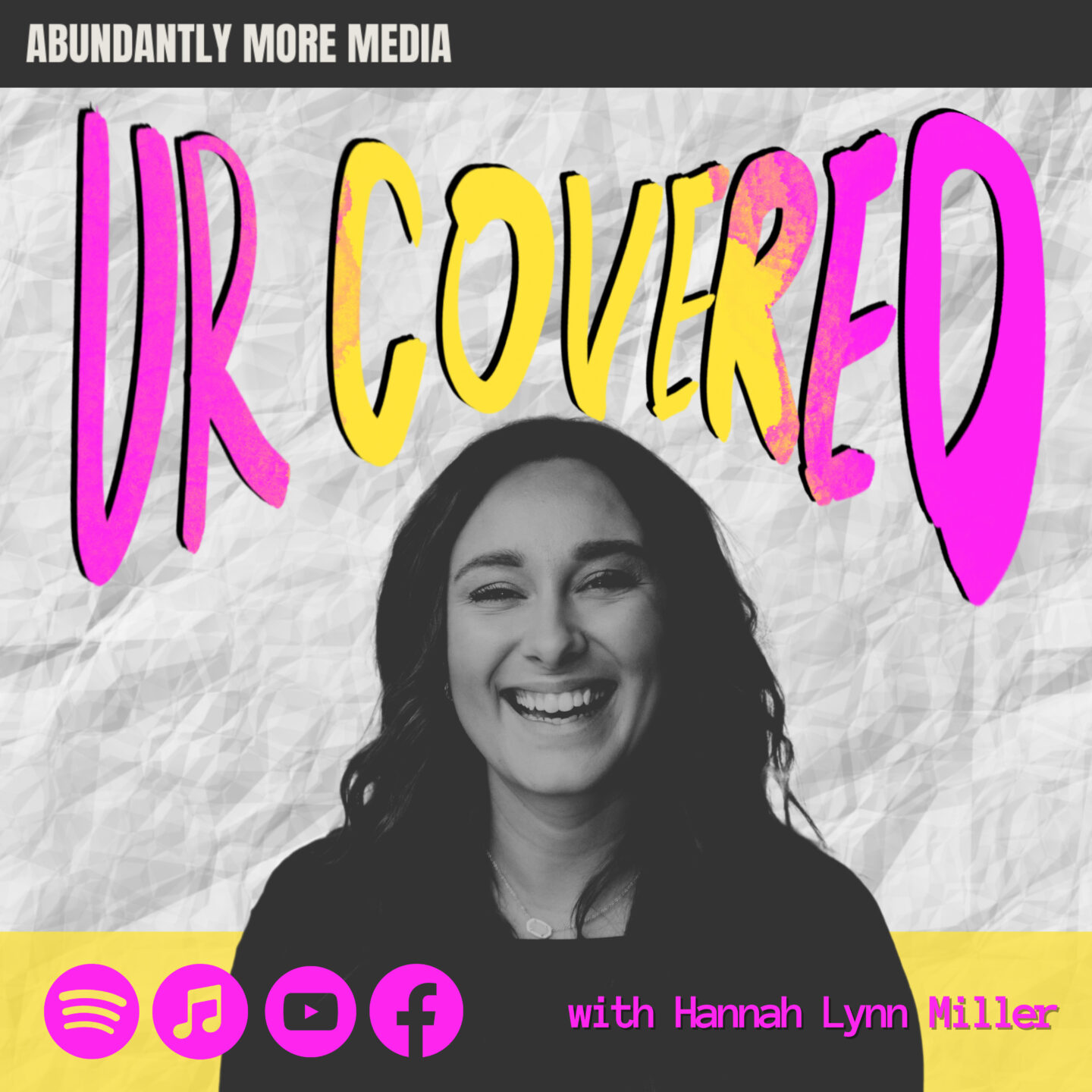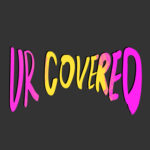 Anytime you want to accomplish any goal — you have to show up and do something, whatever it is — consistently.
This goes into our spiritual walk, and our mental health!
ANNOUNCEMENT! Before reading any further, can you make sure you are subscribed on iTunes, youtube, and on Spotify. Also, leave a review and let me know what you think! This way we can start building a community around theology, therapy, and fashion
Get ready in the mornings, turn it on in your car during your commute, and listen while you are on your run… The UR Covered podcast is here for you. This is a time to hang out, and talk about fashion, your mental health, and Jesus. Your host is Hannah Lynn Miller. She will encourage you to turn your narrative into knowing who you are, and understanding where your value comes from and what you believe. We will be exploring the connections between fashion, theology, and therapy. So basically we will cover all the things — most importantly that your identity is covered in what Jesus did on the cross for you.
So don't miss out on anything.
This podcast was edited using Descript, which is an amazing tool for editing social media video posts, podcasts, and youtube videos. Use this link to get started creating content like the ones you find on this channel: https://www.descript.com?lmref=W27kMg
Sign up for the best email marketing platform out there for 50% off: https://flodesk.com/c/YCACNO
My all-time favorite shoes — shop at Allbirds: https://bit.ly/3tN0Y7B
Support the UR Covered Podcast and receive exclusive content on https://ko-fi.com/hannahlynnmiller
Watch this episode on youtube: https://youtu.be/MC3QmiRW0Yw
Follow Hannah Lynn Miller
Website: www.hannahlynnmiller.com
IG: www.instagram.com/hannah.lynn.miller
TikTok: www.tiktok.com/hannahlynnmiller
Facebook: www.facebook.com/hannahlynnmillerblogger
Subscribe to the Inside Out Newsletter
Follow the UR CoveredPodcast
IG: www.instagram.com/URCoveredpodcast
Facebook: www.facebook.com/URCovered
Disclaimer: The links on this page may be affiliate links which means when you click on the link and purchase a small percentage of the proceeds go to the UR Covered podcast. So you are supporting the podcast along with finding a great product that I know you'll love.
Hannah is not a licensed therapist so the advice on this podcast is not from a professional. Hannah is a student of Clinical Mental Health Counseling and am being supervised this year in an internship, but have not received my masters.
UR Covered Podcast is a production of Abundantly More Media
Show Notes:
Mentioned in the show today:
Planner: https://bit.ly/3bJAHkq
Notebook: https://bit.ly/3bJueWp
Pens: https://bit.ly/3OT3cKE
More Resources:
Hello hello welcome back to the UR Covered podcast! I just want to say you all are looking fabulous today. Way to show up! So today I want to talk about the importance of daily habits. I think there's a few things in life that teach you about daily habits. The one thing can be going to school everyday. Having to get dressed and brush your teeth… Eating breakfast… What sort of things come to mind for you when you think basic daily habits?
For me, what comes to mind is practice. Most people who play instruments have to practice everyday. Even if they are the most talented person musically, they still have to practice everyday. The goal is to become faster, stronger, better. When my goal was to become a harpist I practiced for two or three hours before school. Just for a season.
It's really helped me with consistency like social media. I am running like 8 or 10 accounts right now. And because of my consistent practice with harp it really taught me to take the time every day and show up. I think anytime you want to accomplish any goal — you have to show up and do something, whatever it is — consistently.
This goes into our spiritual walk, and our mental health!
Bible Study on Why Daily Habits
You showed up today, hey I am hannah lynn miller. Showing up is a great phrase for when you are feeling down or not motivated. It's even used for those of us who struggle with depression and anxiety. In the book, "the secret society of success, the author Tim Schurrer, says to ask yourself each day WHO are you showing up for every morning before you go to work." You know what helps with this mindset? Showing up for the One who always shows up for you. Take some time to build a daily habit of spending time with Jesus today. He's the ONLY one who has you on His mind 24/7. He's the healthiest relationship you will ever have. SO why not spend time in GOd's Word each day and find the motivation to show up for others in your life by spending time with the one who has shown up for you each and everyday.
Fashion – Daily Habits to Improve Your Personal Style
Plan ahead
Keep your wardrobe organized
Use a wardrobe organizing app
Check the weather every morning
Take your time in the morning
Mix fashion trends with classic pieces
Buy a steamer
Have a backup outfit that you love just incase you run out of time or are indecisive
Daily Habits for Your Mental Health
Here's a quick list of the mental health daily habits I am working on.
Meditation on scripture
Reading my One Year Bible
Water
Vitamins
Cleaning kitchen
Checking my finances
Journaling
I hope this episode helps! Let me know in the comments a habit you are working on.
Track it and cross it off <3