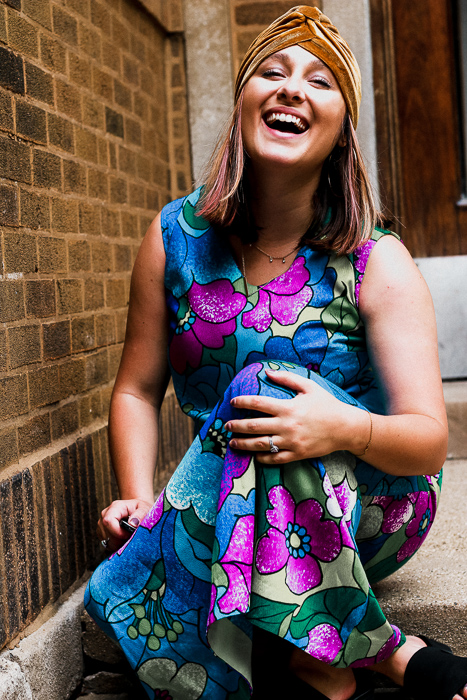 All photos are mine, edited and taken by me, Hannah. If you use please be sure to give me photo credit. Each item is an affiliate link. Read more about affiliate links in the disclaimer.
---
Caftans
no products
Vintage Caftans This Summer
I've been on a mission to update my wardrobe with lots of dresses. I recently found three vintage caftans for the summer. This one is my favorite. I love the print and the colors. I have been really into this dark blue and purple violet color. I bought this head wrap on Amazon for a 20s look. I wanted to show you a few options you can shop for yourself. All vintage, sustainable, ethical, or handmade. Here's what to look for:
Don't purchase the inexpensive dress because the high quality fabric will probably be around $45-80. In this situation it is good to spend the money because you will have the dress longer.
Find a pattern that you like. The vintage caftans will have louder prints. Find one that you absolutely love and can see yourself in. If patterns are not your thing, maybe look for a single color caftan.
Pay attention to if the dress is handmade or vintage. I don't want you buying a dress and thinking it's a true vintage dress, but really it was homemade and that wasn't what you were looking for.
Shop smart, fair, and ethically my friends!