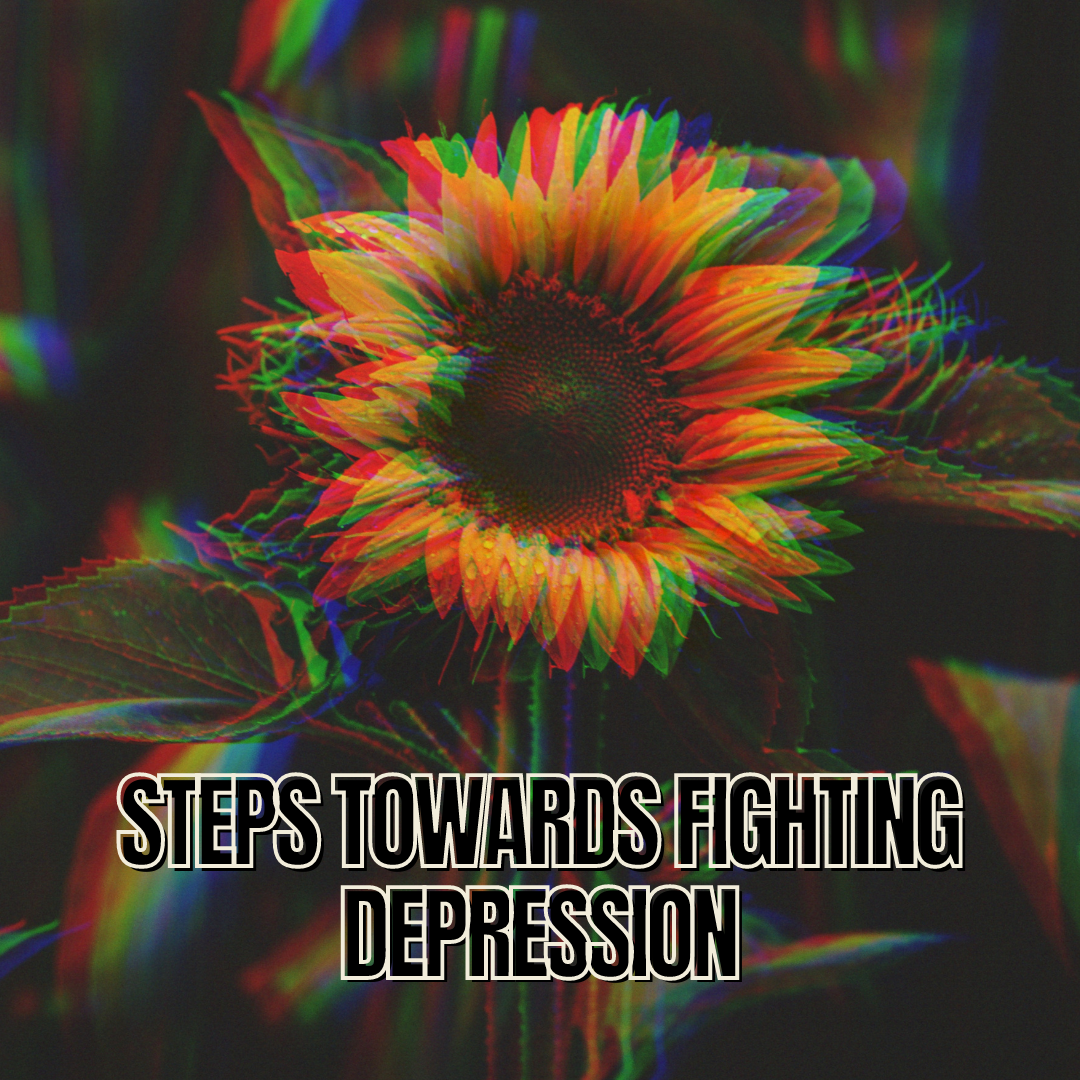 1 in 6 adults have probably experienced depression once in their life according to a recent poll by CDC. 9% of the population of America struggles with depression according to the book, The 10 Best-Ever Depression Management Techniques. Some symptoms include:
Not finding activities that you used to enjoy fun.
Feeling sad most of the time.
Having aches, pains, or stomach problems that are not able to be resolved.
Eating more or less than you usually do.
A change in your sleeping habits. Either sleeping more or sleeping less.
Feeling guilty or worthless.
Feeling tired although you've slept.
Not remembering details or forgetting things easily or easily distracted.
Irritable or quickly frustrated.
Not wanting to live anymore.
Even if you don't have depression, you may know someone who does. Being aware of the symptoms is very important especially after the year we've had.
These symptoms can feel so medical. I often ask myself, well where does the Bible talk about this?
I think sometimes we think people in the Bible have it all together. There's actually very few characters in the Bible that are supposed to be models for how we do life. The positive side of this is that we can learn how imperfect people follow after a perfect God. And yes, some of those characters struggled with depression. We find 1 Kings 19 one of those stories.
Then Jezebel sent a messenger to Elijah, saying, "So may the gods do to me and more also, if I do not make your life as the life of one of them by this time tomorrow." 3 Then he was afraid, and he arose and ran for his life and came to Beersheba, which belongs to Judah, and left his servant there. 4 But he himself went a day's journey into the wilderness and came and sat down under a broom tree. And he asked that he might die, saying, "It is enough; now, O Lord, take away my life, for I am no better than my fathers." 5 And he lay down and slept under a broom tree. And behold, an angel touched him and said to him, "Arise and eat." 6 And he looked, and behold, there was at his head a cake baked on hot stones and a jar of water. And he ate and drank and lay down again. 7 And the angel of the Lord came again a second time and touched him and said, "Arise and eat, for the journey is too great for you."

1 Kings 19: 2-7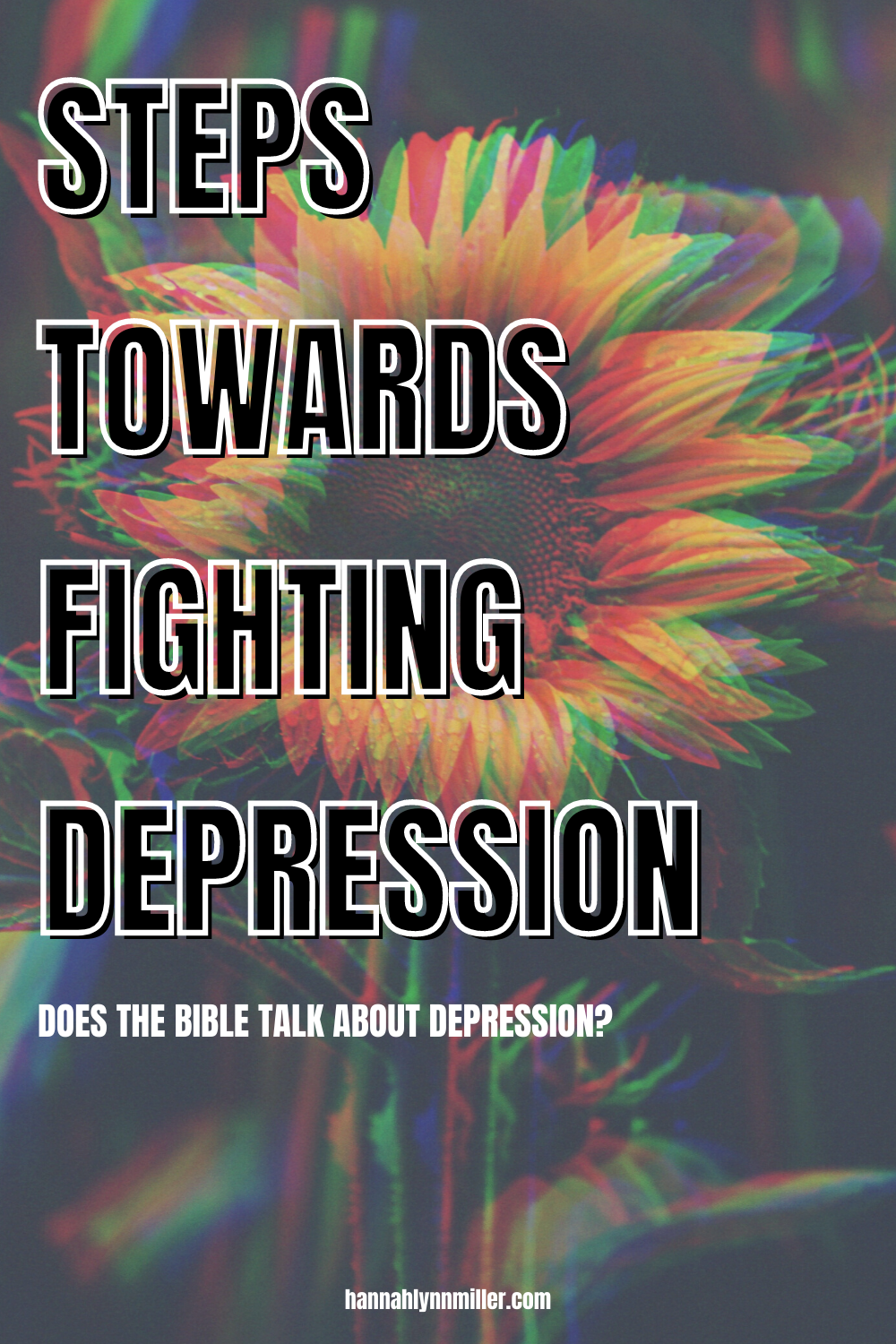 Elijah just narrowly escaped his life. He's probably feeling unheard, utterly defeated and alone. He had to escape into the desert with nothing. This seems like a typical Bible story. You and I probably won't find ourselves in the desert anytime soon or running from our lives, but you may relate to his emotional response to a difficult and hard situation.
He starts asking God why he was even created. He didn't want to live anymore. That's depression. The amazing thing about this story that God meets Elijah with so much love and care. He told Elijah to sleep and provided him with food. This is so powerful for those who deal with depression. Sometimes the smallest tasks like eating and sleep can feel so overwhelming but can be such helpful tools when fighting depression. That's why this story is so powerful. God doesn't need anything, but he knows we do.
"And my God will supply every need of yours according to his riches in glory in Christ Jesus."

Philippians 4:19
I don't know where you are today. I don't know how your mental and emotional health has been. I do know from the numbers that many of us are experiencing my symptoms of anxiety and depression. With political unrest, racial divide and all the things that comes with a pandemic, depression has been at an all time high — especially in young adults.
What we can pull from Elijah's story is that God provides what you need and He will meet you in your darkest moments. Many times when dealing with depression it is the basic needs that can help fight back the overwhelming feelings. Sleep, focus on small tasks, train your mind to think on positives not negatives, pray, and do not do this alone. Isolation is the worst environment for those who are fighting depression. That's why Elijah started to ask God why he was even alive. He was alone. I know that when fighting depression the tendency is to isolate. Isolating is also very easy because of the pandemic. However, this will only make the depression worse. Don't isolate, start small:
Connect with others just by taking a walk outside of the house. Notice others in your neighborhood.
Say hi on your walk. That's a healthy connection.
Use on-line communication to stay connected and to make real life plans.
Focus on the positives of others and not the negatives. Comment on those positives and watch what happens in those relationships.
Join a group. There's many in person events that are still taking place safely. I saw a outdoor workout gym spread on a lawn that is 6-feet apart. Find ways to safely be around people. You may have to get creative, but it's worth it for your mental health.
You might have to reassess your inner circle of friends. This inner circle doesn't need be big. I have around three or four in my circle. These are the people you share your life with and can be open with. They are people of character and are trustworthy. They also can handle seeing the hard parts of your life.
That's a few really practical ways to help with depression. Being isolated is not going to help your depression. Take baby steps. Cry out to God first. He will meet all your needs. I promise He is listening. Try counseling or talk to a friend. But whatever you do don't do this alone.
Wehrenberg, M. (2011). The 10 best-ever depression management techniques: Understanding how your brain makes you depressed & what you can do to change it. New York: W.W. Norton &.