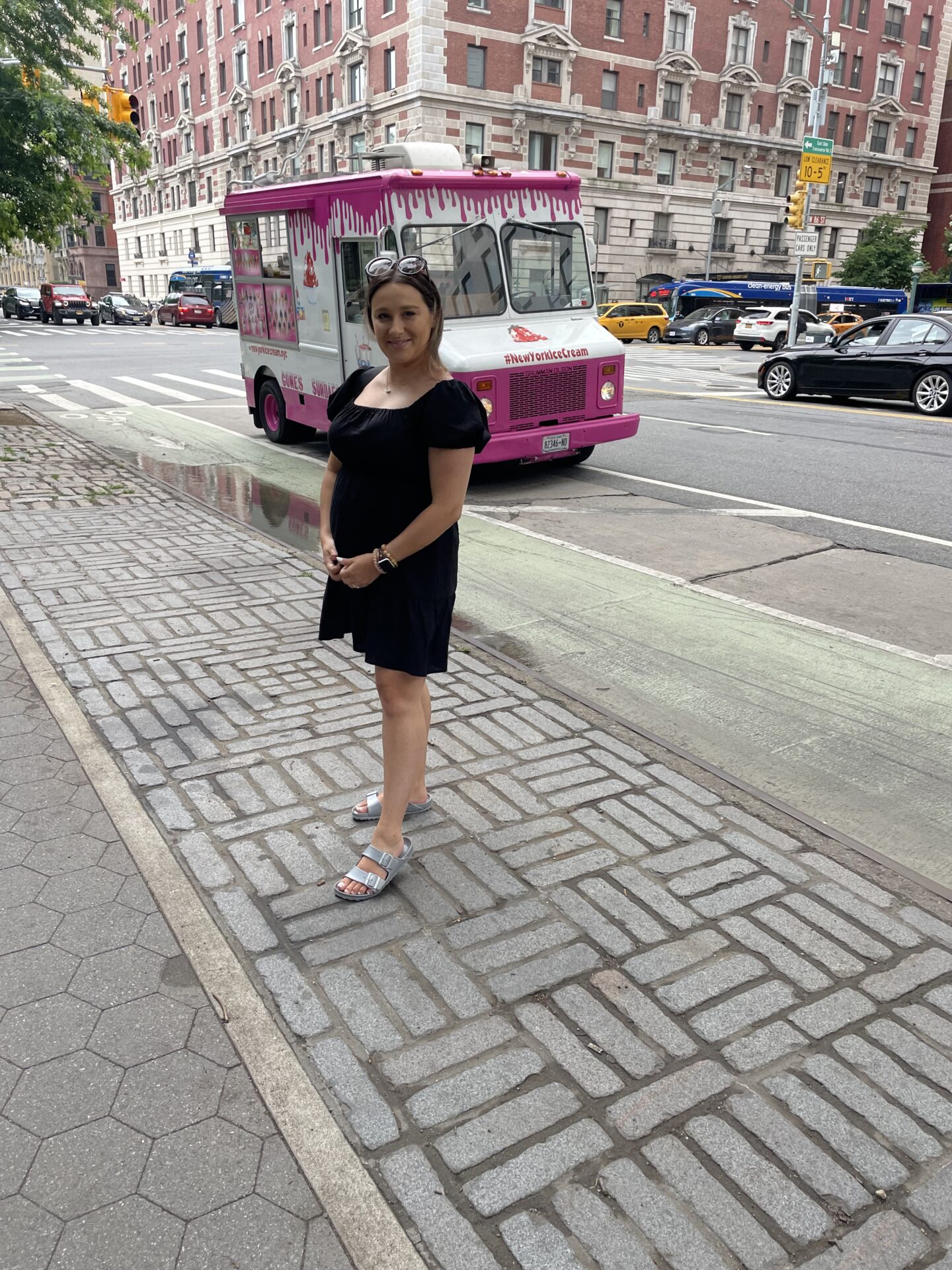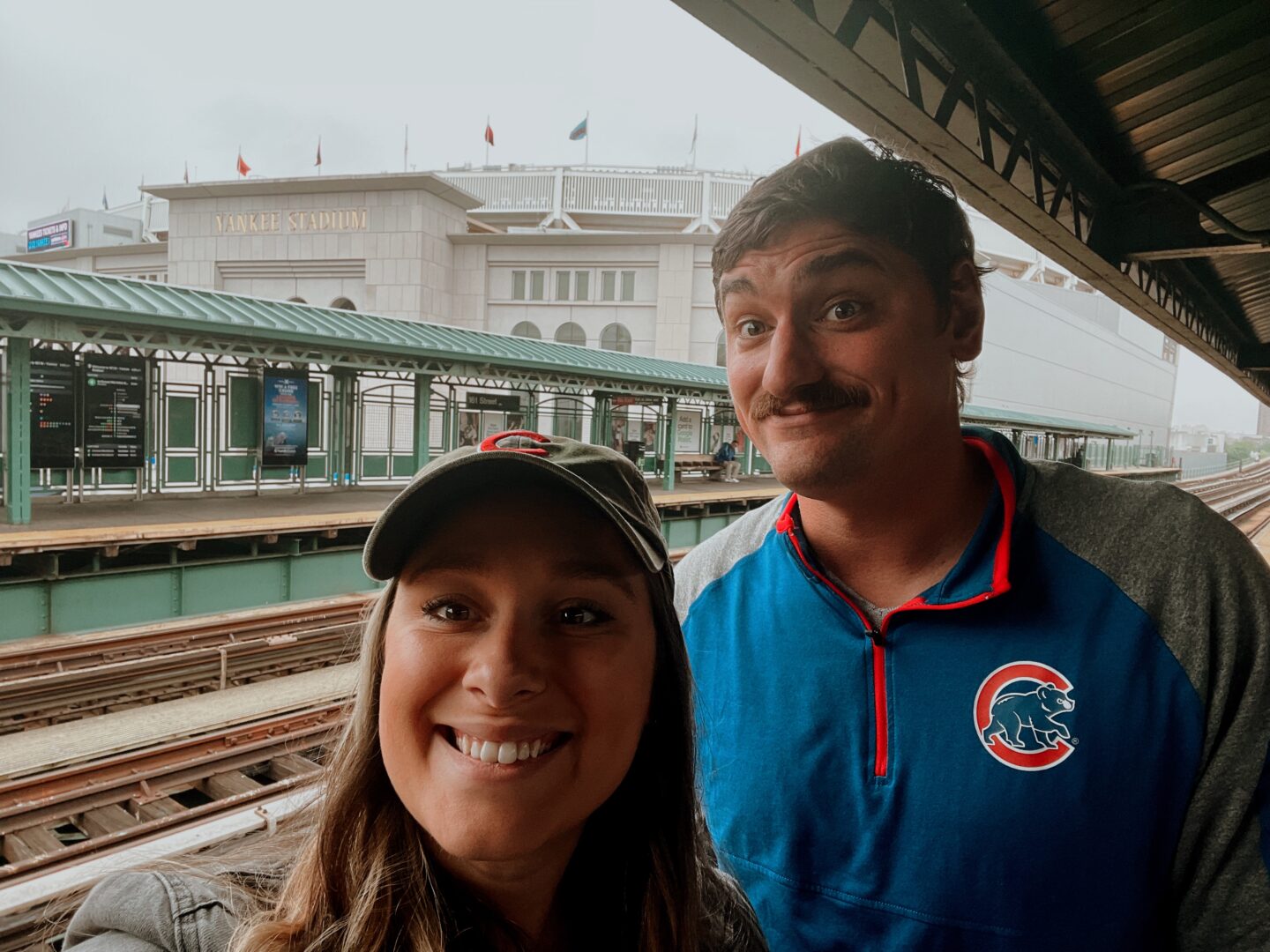 John and I both went to New York in our mid-twenties separately with friends. I always said I wanted to go to New York and experience the city with him. For a guy from the country, he knows how to navigate any city he's in. I was a little nervous about being 20 weeks pregnant and wandering around a city since I struggle even doing that in Chicago, but I was pleasantly surprised that I did it and made it work.
Central Park
If I only had a few hours in New York I would go straight to Central Park. If that's all I see it's a trip worth it for me. There's no park in any city that compares. And as a mid-westerner who is from one of the most landscaped cities out there, Chicago, I appreciate a good park in a city. Central Park is an iconic landmark of New York City. It is located in the heart of Manhattan and covers 843 acres of land. The park offers various activities such as walking, jogging, biking, and boating. You can also visit the Central Park Zoo, attend live performances at the Delacorte Theater, or have a picnic in one of the many designated areas. Central Park is a great place for families, couples, and individuals alike.
Yankee's Stadium
John wanted to go to a baseball game. He truly didn't care which one so we ended up going to the Yankees game. I, unfortunately, left my Yankees hat at home. Yes, I have one, because, well… fashion. Much to John's dismay, I left the game feeling like I could be a Yankees fan and still be true to my Cubbies. Yankee fans boo their own team! Like the entire game! It's so wild to me and hilarious. I had such a great time.
The MET Museum
The last place I wanted to visit was the MET museum. I had never been and there was a Karl Lagerfeld exhibit that was only there for May – July. It was so amazing to see. The fashion and inspiration of Lagerfeld was something I hadn't really looked at up close and I didn't know that he was the designer responsible for bringing Chanel back in popularity.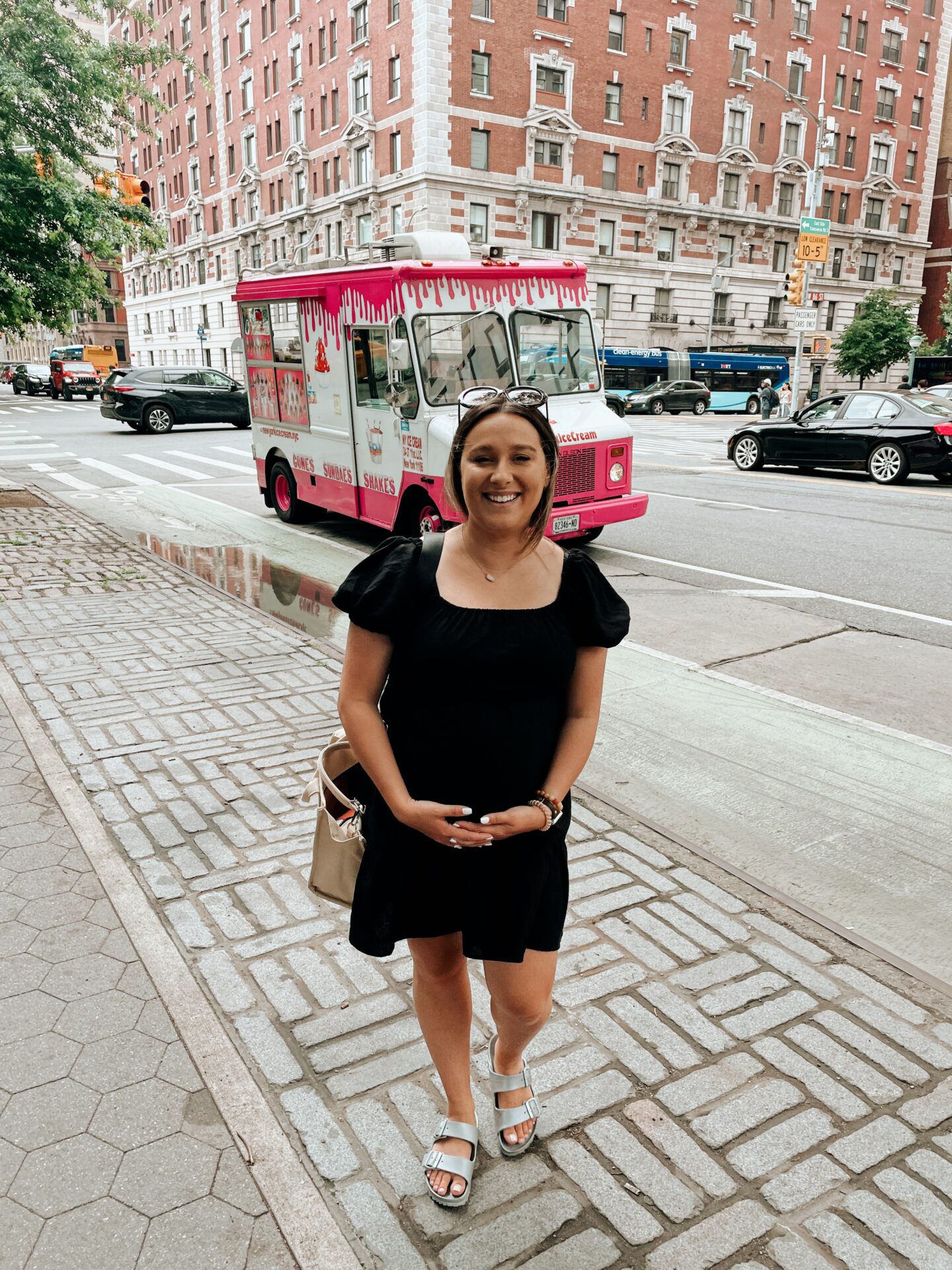 We ended the trip with a Korean restaurant for John. The dishes were huge and we really enjoyed the environment and the service. John was so pleased. You'll have to watch the vlog on my YouTube channel to understand how excited and happy good Korean food makes John.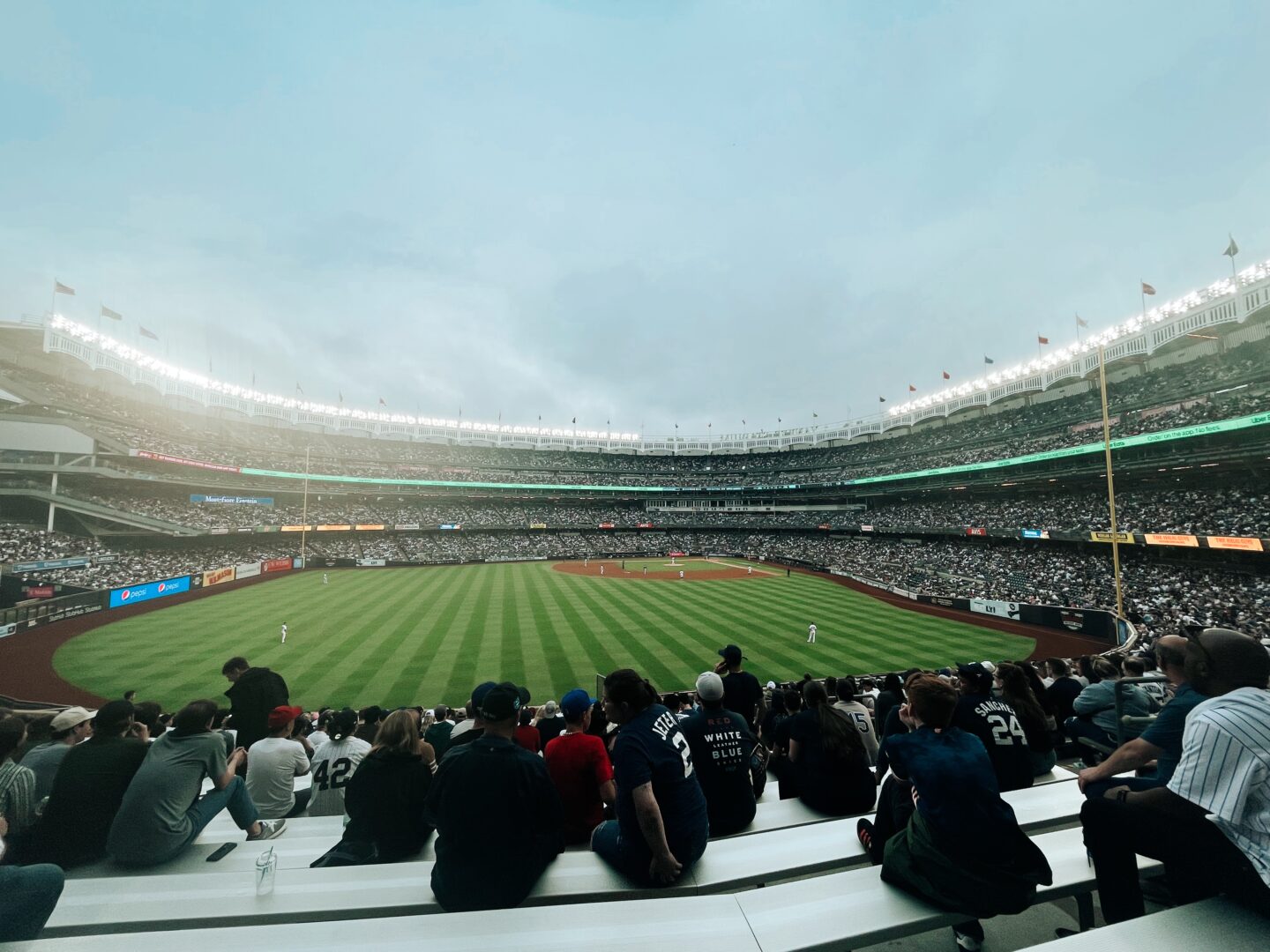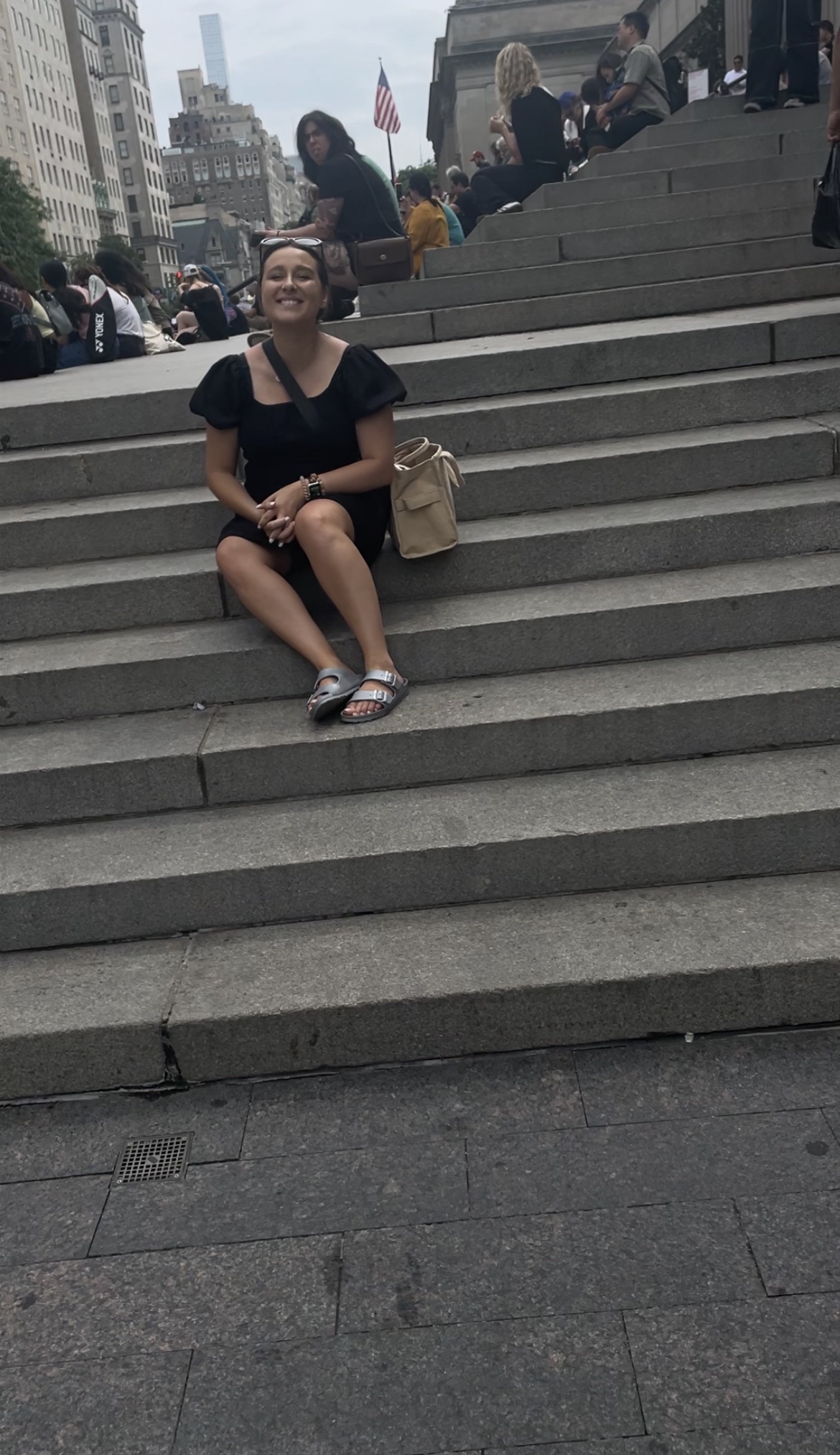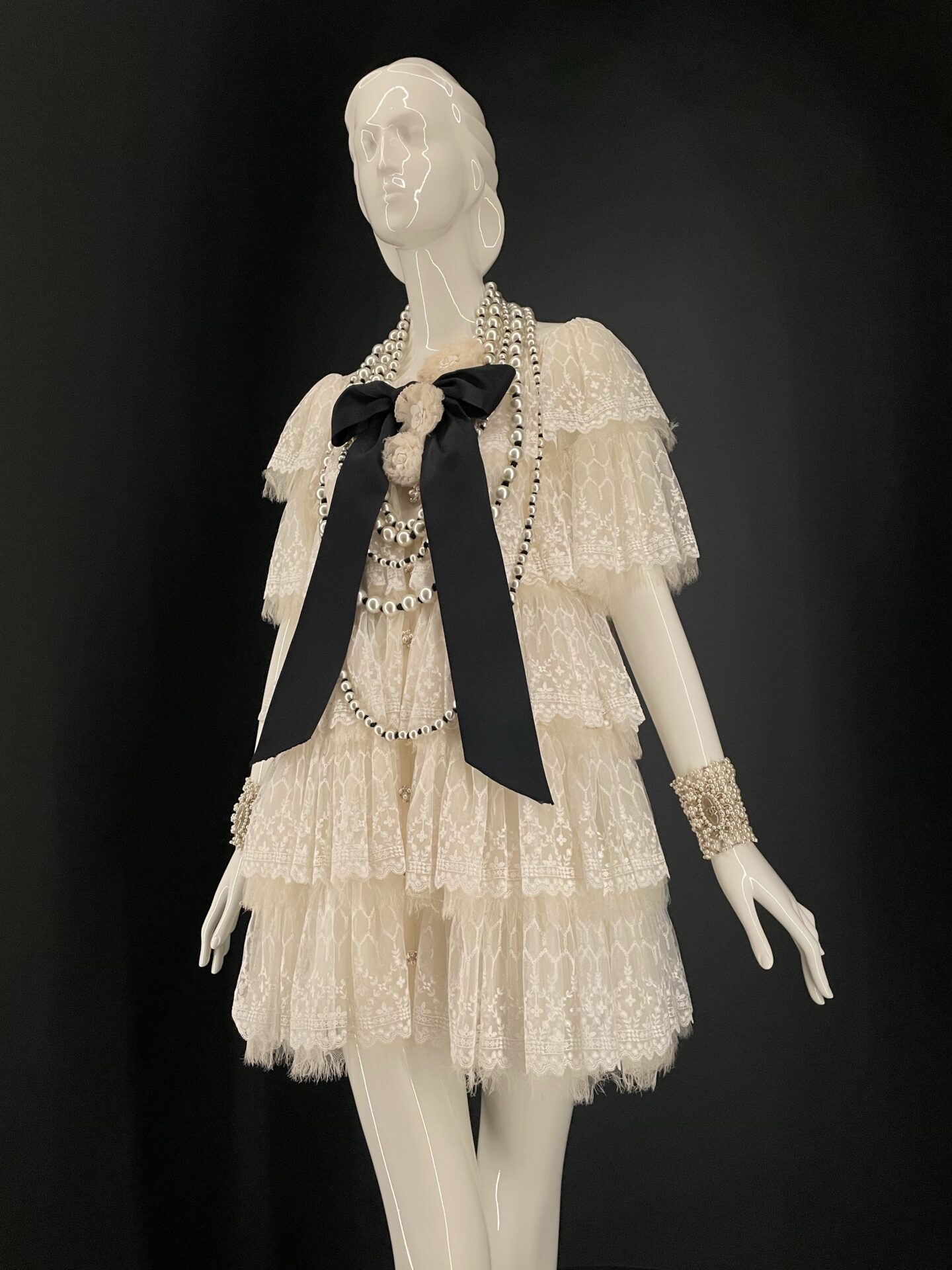 Because this was a short trip and we wanted to see more I thought I'd share with you some of the places a friend shared with us. She was so kind to give us a ton of recommendations and since she is a New York City resident I trust her opinion. I already want to go back and explore more. So here are a few ideas for your New York City trip.
New York City is one of the most popular tourist destinations in the world. It is a city that never sleeps with endless opportunities for sightseeing, shopping, dining, and entertainment. In Chicago, we shut most things down early. If you are on the L train at night past 10 you may be in an empty car which is kinda sketchy sometimes. When we were leaving the Yankees game John reassured me this was not the case in New York. He was totally right. Coming back on the Subway the train cars were totally full. The city really doesn't sleep. The city is composed of five boroughs, each with its own unique character. In this blog post, we will explore some of the top places to visit in New York City.
Statue of Liberty
The Statue of Liberty is a symbol of freedom and democracy known around the world. It is located on Liberty Island in New York Harbor and can be reached by ferry. Visitors can climb to the top of the statue's pedestal or take a guided tour of the island. The statue is a must-see attraction for anyone visiting New York City.
Places to Eat in Brooklyn
Chez Alex
Brooklyn Tea
Peaches
Frog
WARUDE
Corto
Generaltips
Bunny
Ornithology Jazz Club
Time Out Market New York
Rule of Thirds
Nura
Twins Lounge
BANGIA
Times Square
Times Square is one of the most vibrant and bustling areas of New York City. It is known for its bright lights, billboards, and entertainment. Times Square is a great place to catch a Broadway show, dine at one of the many restaurants, or shop at the flagship stores of popular brands. The area is always crowded, but it is a unique experience that should not be missed.
New York City is a city that has something for everyone. From Central Park to a delish Korean restaurant, there are endless opportunities for sightseeing and exploration. Check out my Wanderlust map above to see a list of all the places to visit during your trip to New York. Make sure to include these top places in your itinerary during your next visit to the city that never sleeps.