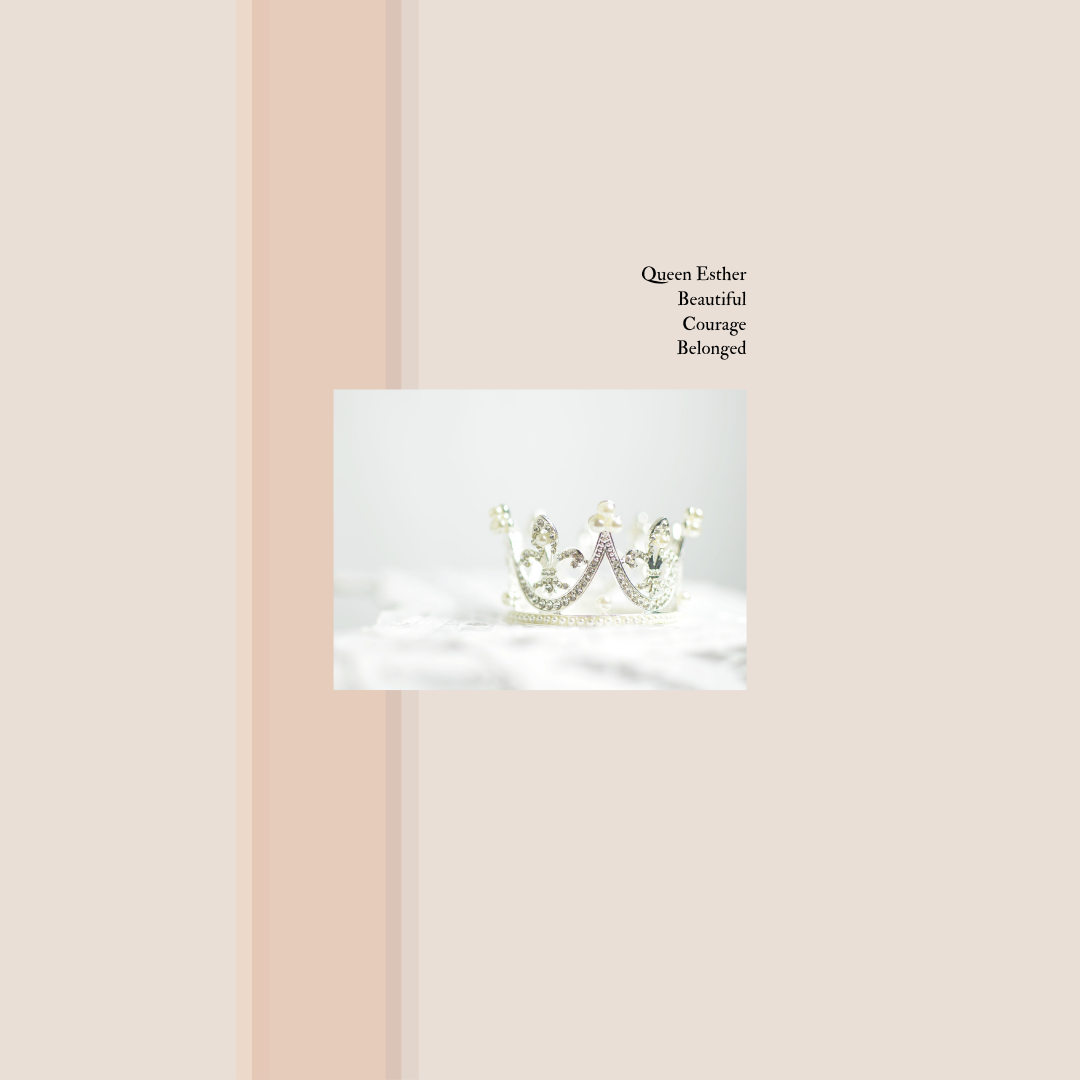 I am going through a study of Esther. Did you know she has an entire book named after her? She's one of two women who's story is recounted in a book titled by their name. Esther was an orphan who lived with her uncle Mordecai. Mordicai worked for the king at that time. Esther became queen and hid her identity. She didn't let anyone know she was a part of the Jewish people, because they were oppressed and in exile at this time.
When I got to the seventh chapter of Esther, I had to pause. I stopped at the point when she revealed her true identity to the King. What a terrifying and courageous moment. She told the King she belonged with the people group, the Jews, who his right hand guy wanted to wipe out. I can't help but think that belonging to the people of God, even though they were being threatened, gave her the courage she needed.
She knew she belonged to God.
Let me tell you what has been a highlight for me during this year. Spending time with others who believe and stand on God's Word. It is like a breath of fresh air. This is what I've observed. People who base their decisions on their identity in God verses their own opinions are:
Driven by peace.
Grounded.
Not worried about the future.
Not talking negatively or disrespectful about others who think differently than they do.
Have the courage to speak up when they need to protect others.
That is how God wants Christians to live. Because you are in Christ, you belong to God. Use that knowledge to give you strength when you face impossible odds, people of power, or when you know you need to stand up for others. You belong to the family of God.
So, back to the Bible story…
The king and Haman went in to feast with Queen Esther. And on the second day, as they were drinking wine after the feast, the king again said to Esther, "What is your wish, Queen Esther? It shall be granted you. And what is your request? Even to the half of my kingdom, it shall be fulfilled." Then Queen Esther answered, "If I have found favor in your sight, O king, and if it please the king, let my life be granted me for my wish,and my people for my request. For we have been sold, I and my people, to be destroyed,to be killed, and to be annihilated. If we had been sold merely as slaves, men and women, I would have been silent, for our affliction is not to be compared with the loss to the king." Then King Ahasuerus said to Queen Esther, "Who is he, and where is he, who has dared to do this?" And Esther said, "A foe and enemy! This wicked Haman!" Then Haman was terrified before the king and the queen.
Esther 7:1-6
Because Esther trusted in God's sovereignty and leaned on her identity, she saved the Jewish people's lives. Lean on your identity in Christ. You might be where you are for such a time as this.