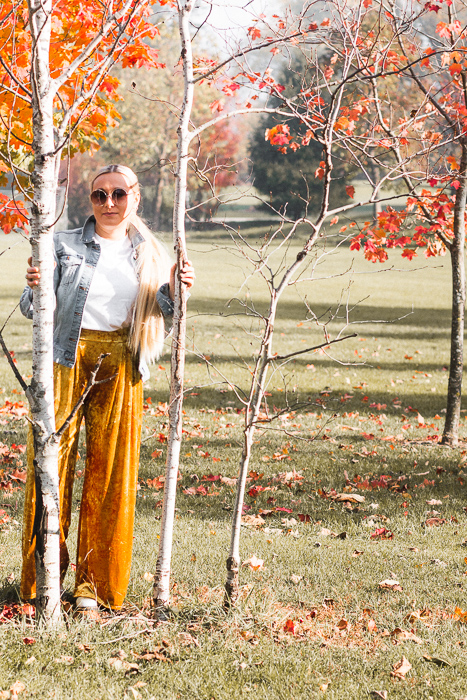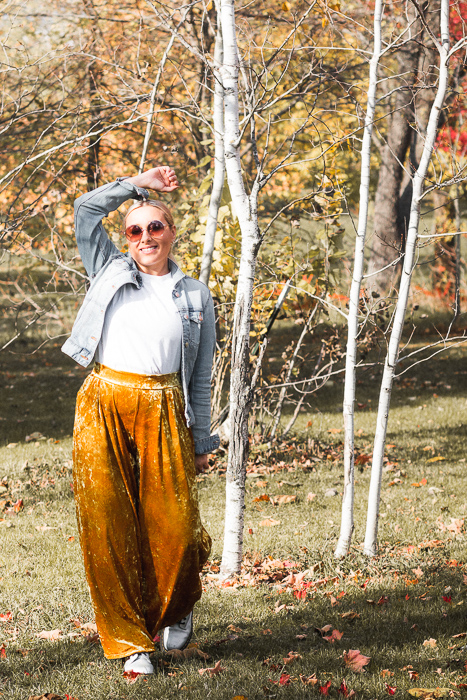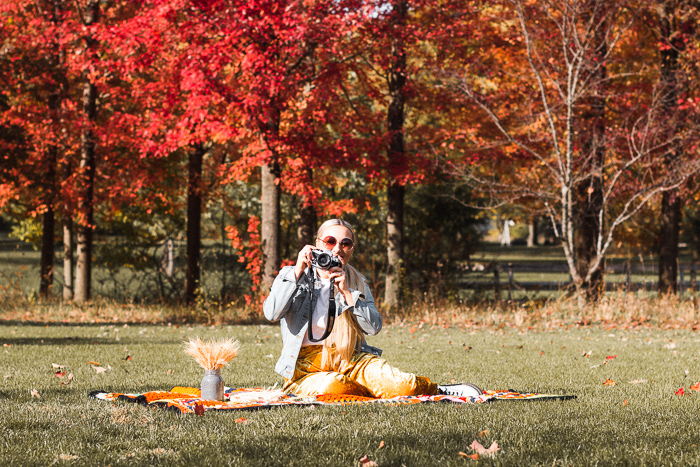 You can create a personal style by repeating your outfits. I get bored with my clothes very often. I think I've always been that way. I remember going to Walmart when I was 8 years old and my mom bought me three outfits that mix and matched from the Mary Kate and Ashley Olsen brand. I loved those outfits, but after a few months I remember shoving those tops and pants into the back of the dresser drawer. Although I got bored with the outfits, they still define to me what 8-year-old Hannah's style was.
With social media and fashion bloggers and cameras on our phones (which wasn't really a thing for me when I was in high school), the pressure to never wear the same outfit twice is on! At every event we try to have an entirely different look. I am so guilty of this! Here's why you should run from the pressure to buy more, collect more pieces you love, and repeat your outfits.
Whether you are a minimalist or not there are real benefits to wearing your clothes multiple times. Repeating your outfits actually help define or create your own personal style. In high school I would wear tons of chunky bracelets. They were similar to bangles, but they were huge! My friend Katie still says that when she sees these bracelets she thinks of me. Why? Because I only had those five bracelets in high school, I loved the pieces, and they were unique, those chunky bracelets became part of my personal style.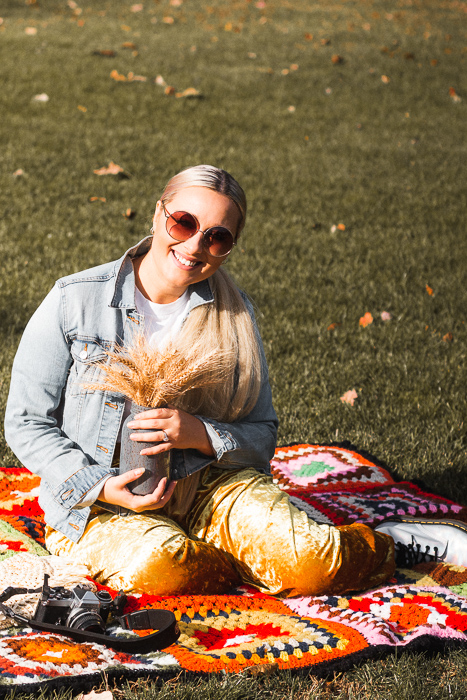 Isn't this blanket fun? My great grandmother crocheted it. She taught my mom to crochet and my mom taught me. All of the photos are taken at my parent's house. I grew up on this fun seven acres tree farm. It's beautiful.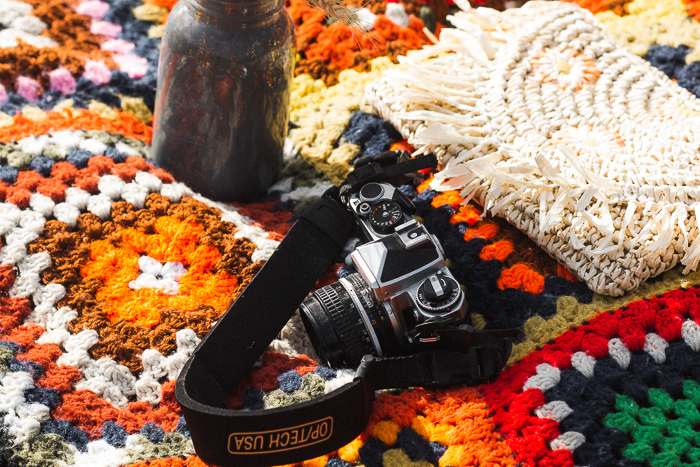 Collect Personal Pieces
Collecting pieces that you absolutely love will help you grow your personal style. When I was eleven I had this blue denim back pack. I was obsessed with that thing. I had a matching blue jean denim skirt and matching shoes that were like vans. Find something that you love and wear it!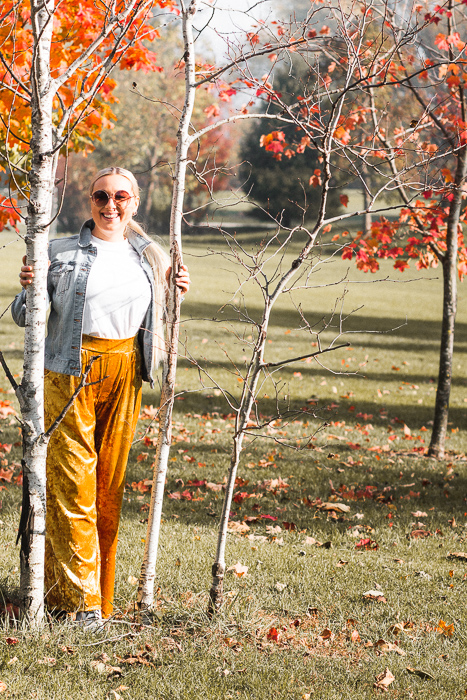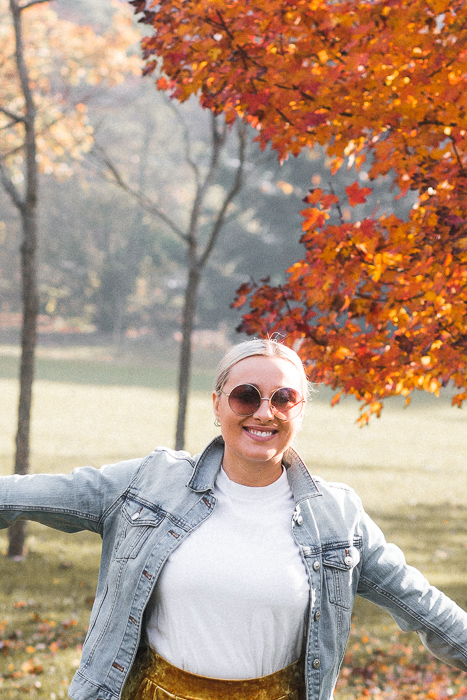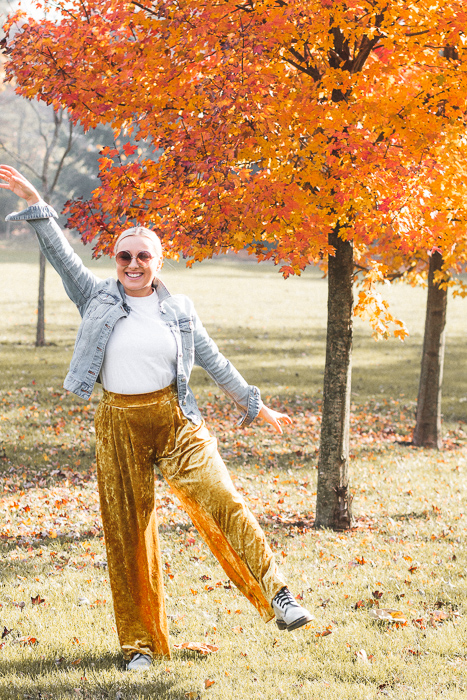 Fall in love with something in your closet today.

Hannah Lynn
Repeating Your Outfits
We have lost the art of creating a personal style through keeping up with fashion trends. Take a deep breath. Fall in love with something in your closet today. Put it on. Then wear it Tomorrow, Saturday, Sunday… Monday… See what happens.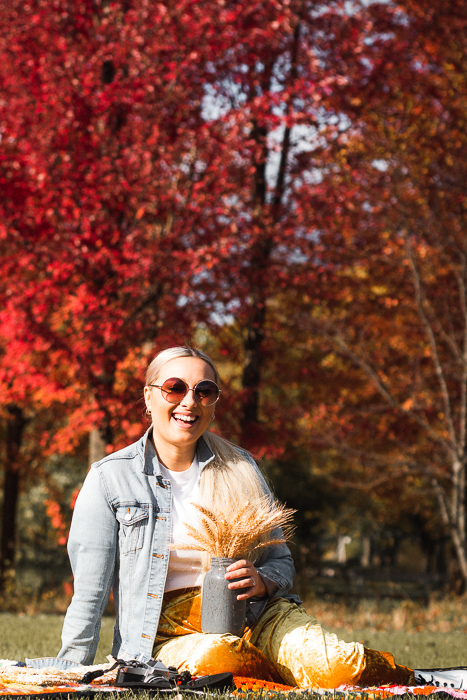 Think about the jackets you wear. I have a ton of jackets, but I probably only have four that I wear consistently. They have been a staple in my closet. I have to have a light wash denim jacket and a leather jacket. I recently had to get a new leather jacket and it was a whole thing, because I loved the previous one. It became a staple in my person style. Another great way to introduce personal style into your wardrobe can be through your shoes. There's a recording artist that I follow who always wears red wide leg pants, a red blazer, and the classic black and white vans. I was so inspired I bought a pair and honestly haven't stopped wearing them since. I also have a few platform sneakers I bought from Zara. The platforms help me with height since I am lacking.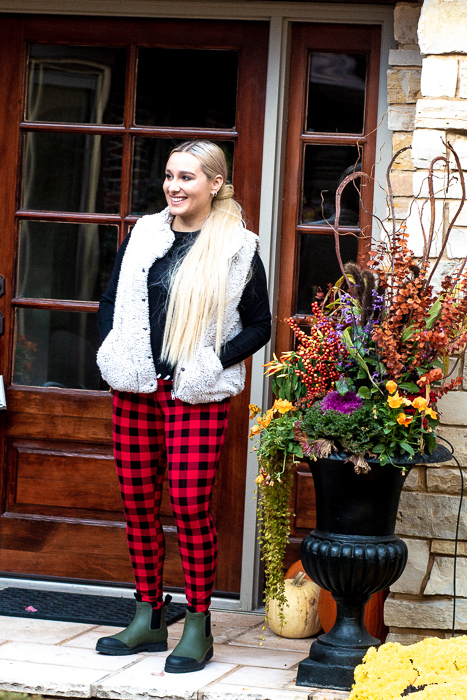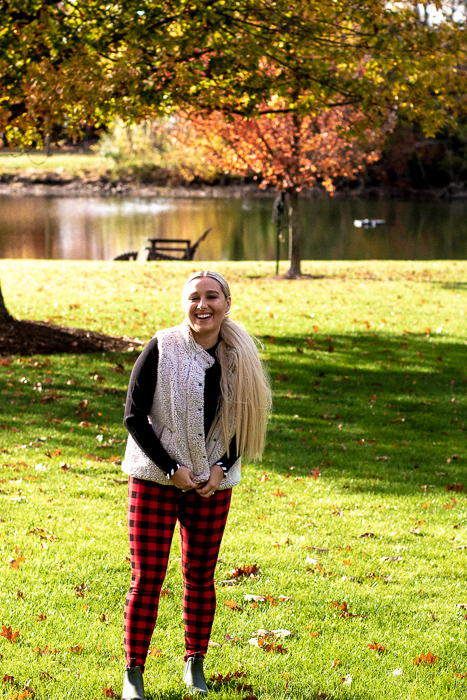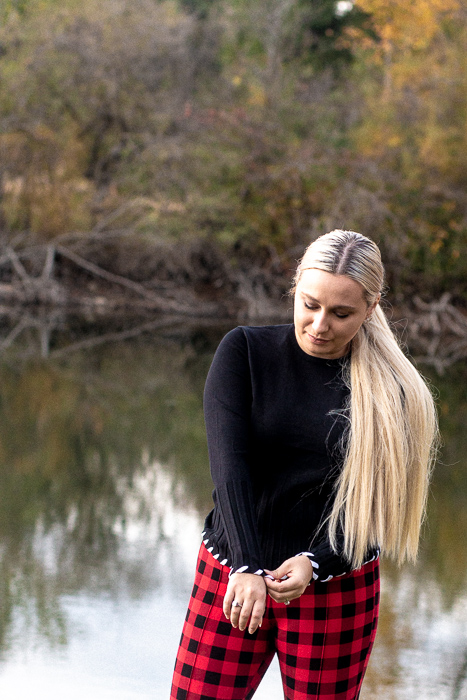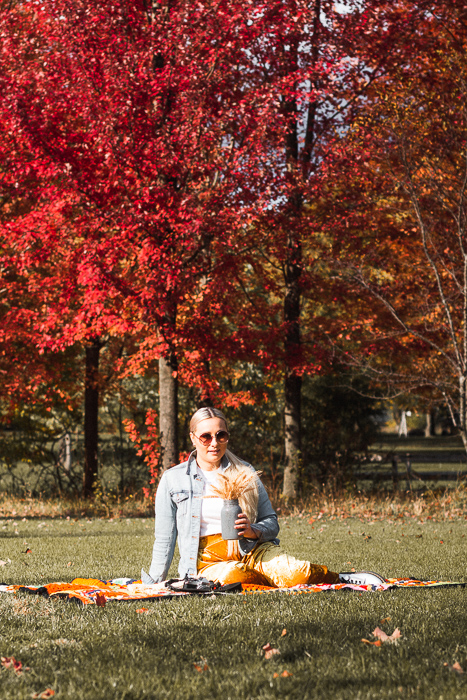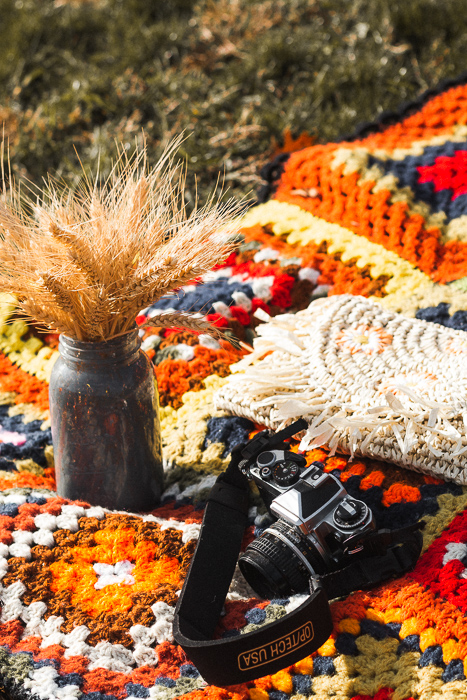 Repeating Outfits Creates a Sustainable Wardrobe
Repeating your outfits will not only save you money, but will also create a wardrobe. What are the pieces in your wardrobe that make up your style? Which outfits do you repeat? Let me know. Do you feel like social media has influenced your choice in wardrobe? What would you wear more than once? Let me know in the comments section.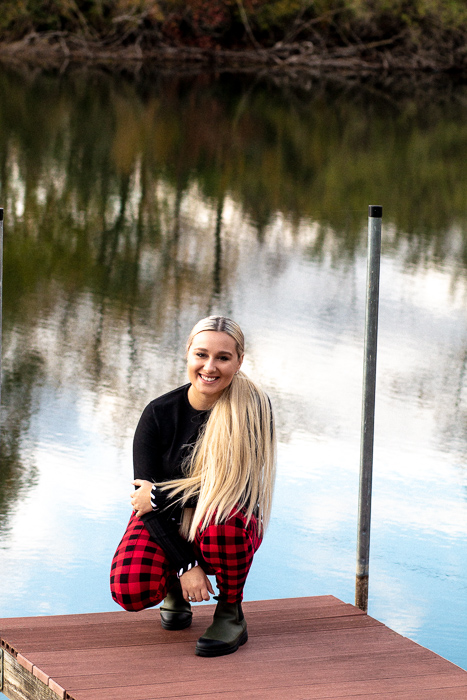 Special thanks to YAL New York for their gift of fall sweaters.