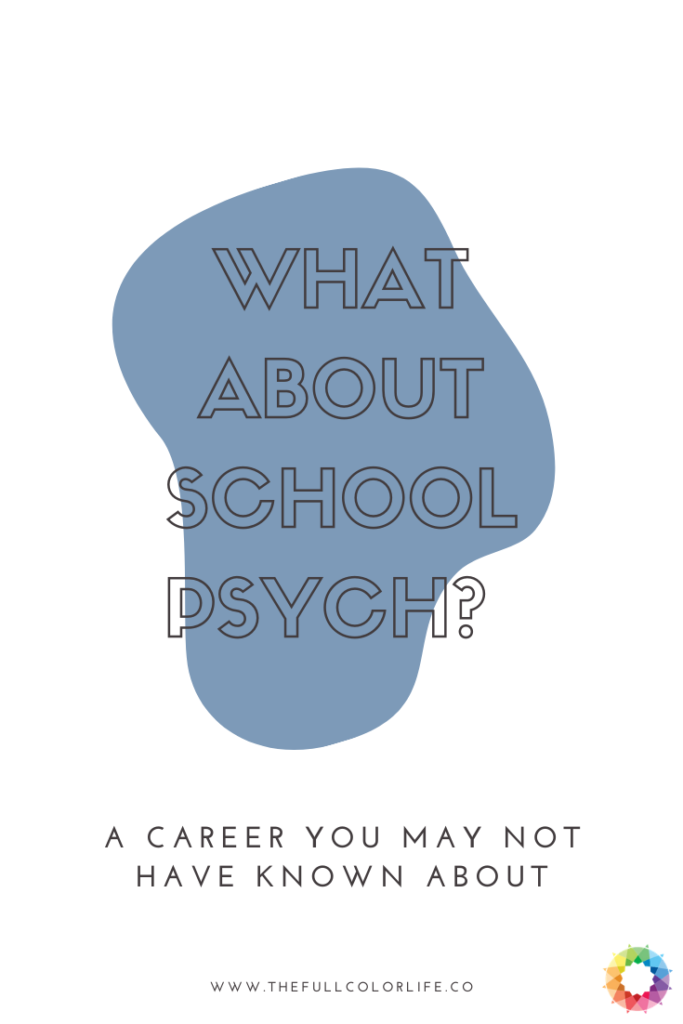 By Gloria Pflederer
Happy School Psychology Awareness Week! Oh wait, what the heck is school psychology? If I had a dollar for every time I have been asked that question I would have paid off my student loans already!

My name is Gloria and I'm Hannah's younger sister. Some would call me the cooler sister, but I digress. In honor of School Psychology Awareness Week, I am here to share with you about this field because it is an area that I am very passionate about.

A common question I'm often asked is what a school psychologist does. Or, many times people assume that school psychology is the same as school counseling. That's like comparing apples to oranges – they may both be fruit but they're far from the same.

A school psychologist is an individual who has received an education specialist degree or PhD in a school psychology program that is certified and approved by the National Association of School Psychologists. In layman's terms, we are educated in specialty programs and certified.

School psychologists wear many different hats, which is one of the reasons I love this career. A large part of our job is being the "gatekeeper" to Special Education – meaning we help assess if students need to be placed in these specialized education classes.

In addition, we work to improve students' academic abilities, as well as promote mental health and positive behavior in schools. Ultimately, we are there to simply help students learn the best they can and succeed in all aspects. I know what you're thinking, essentially we are super humans. But really, most folks don't realize how much school psychologists affect schools on an individual level!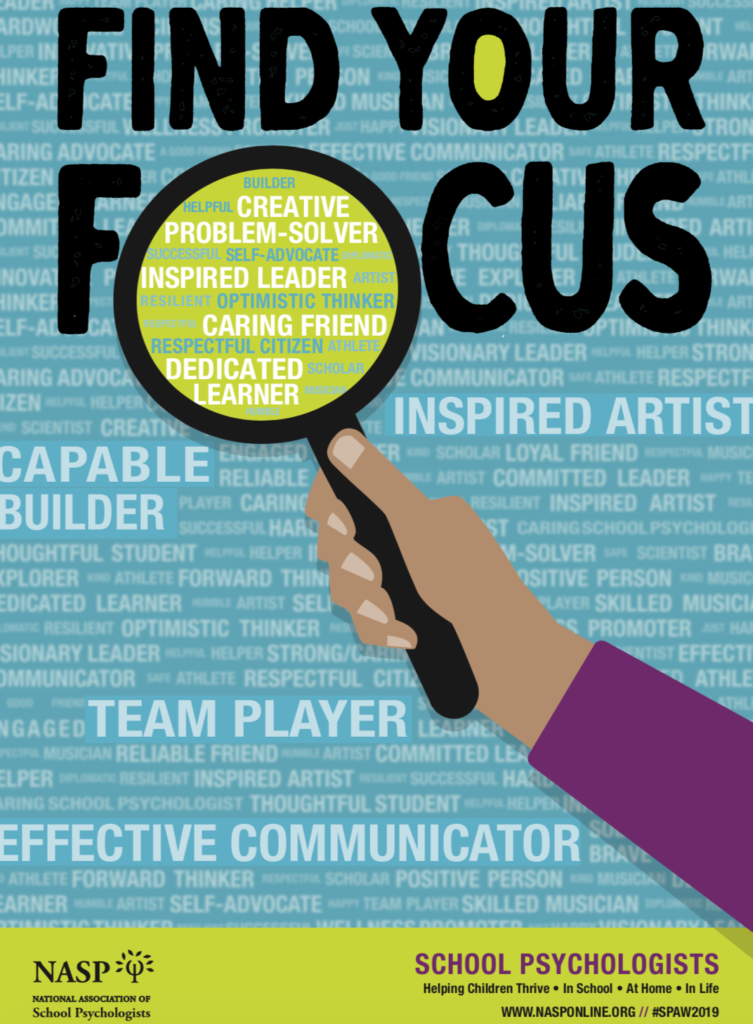 One of my favorite things about school psychology is being able to help with system-wide change! After undergrad, I spent a year working at an inner-city school in Kansas City, and through that experience I realized so many issues that need to change in our education system. That experience has motivated me to further my education in order to make a larger impact in school by changing issues at a systematic level.

As an overview, school physiologist do:
Conduct academic and behavioral assessments
Data collection and analysis
Consultation and collaboration with school personnel
Academic interventions
Behavioral consultation and interventions
Teacher and instructional support
Implement school-wide positive behavioral supports
Provide crisis prevention and intervention services
Increase student motivation and classroom engagement
Reduce unnecessary referrals to special education
Promote family-school-community collaboration
Identifying students at risk for mental health issues
Assisting culturally diverse learners
Plan appropriate Individualized Education Program for students with disabilities
Among many other responsibilities
As an overview, school psychologists work with:
Students
Teachers
Parents
School Administrators
Speech Pathologists
School Counselors
Special Education Teachers and Directors
If you are currently a psychology major and don't know what you want to pursue after school, School Psychology is a great option. Not many know we exist; therefore, the job market is open and waiting for people who are passionate about education and psychology. If you would like more information about School Psychology click below for a great resource!
Again, happy School Psychologists Awareness Week!

– Gloria
Article written by Gloria Pflederer. Gloria is studying School Psychology at Oklahoma State University working towards her doctoral specialist. You can contact her for more information at [email protected]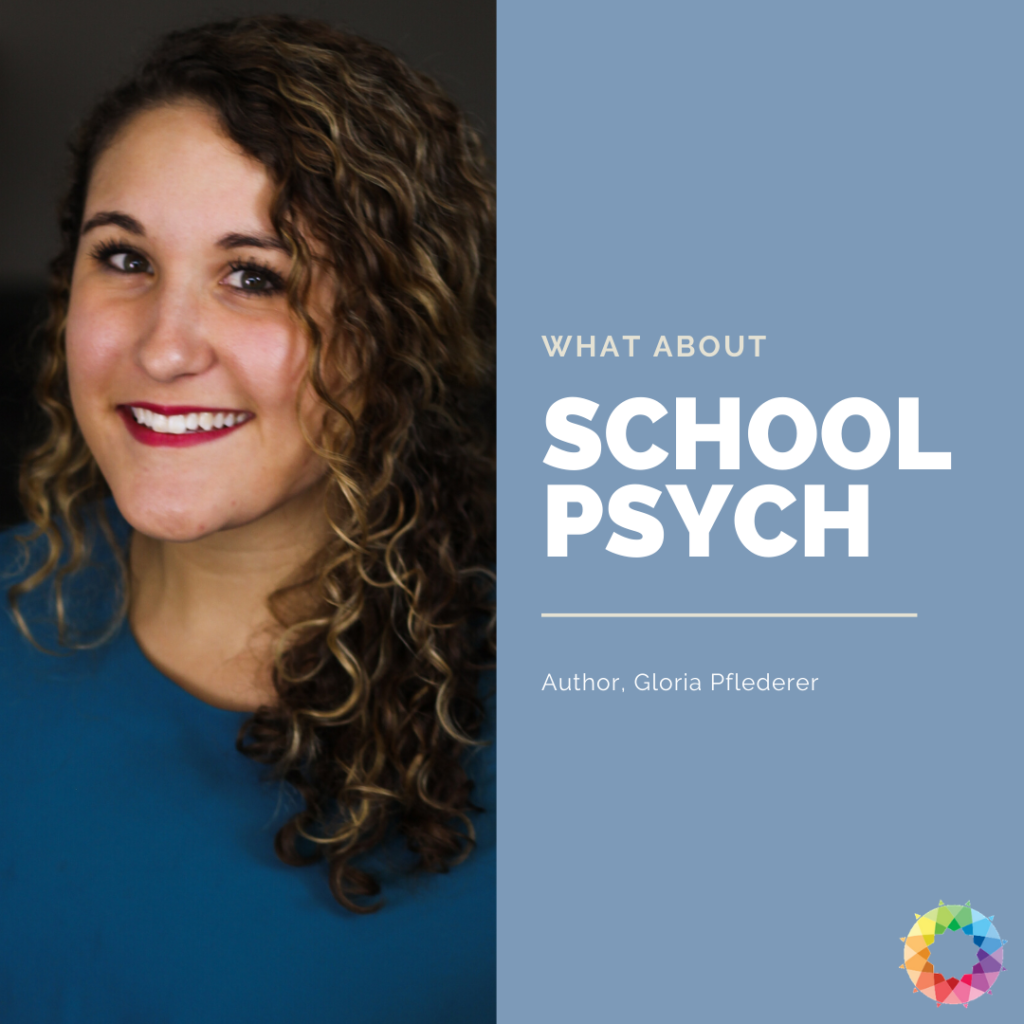 Visit our contributor mental health page for more on psychology, mental health, counseling, and more.