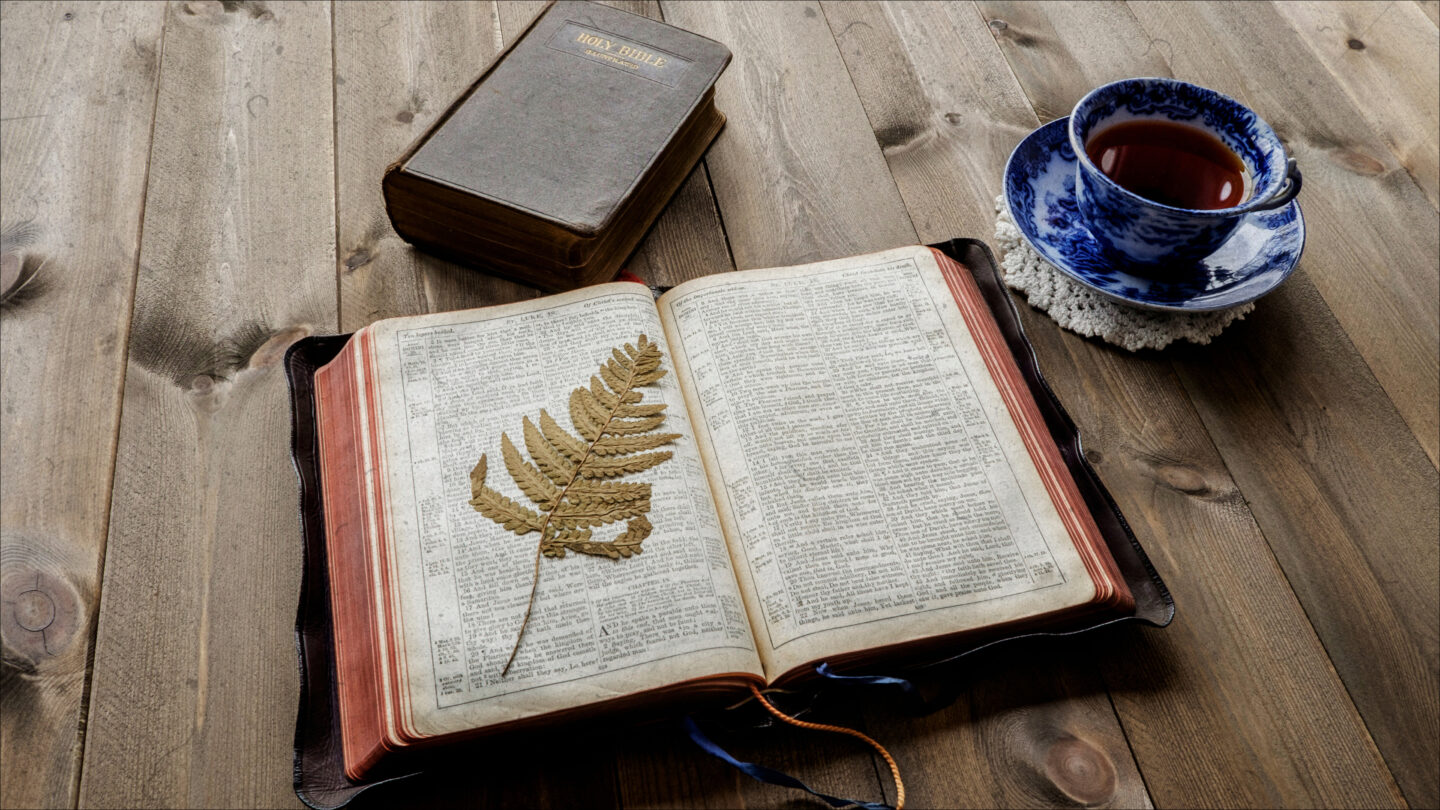 This post has affiliate links. When you purchase from the link I receive a small percentage, which helps me continue to write this blog. So thanks ahead of time sis!
What I Read Daily
I was really dragging my feet to write this. I was like c'mon Hannah you love Christian authors and resources. It came to me though, I don't really read devotionals. And honestly, I never have. Even when I was in Bible college there really wasn't any "devotionals" that I enjoyed.
I enjoyed just the Bible — and commentaries on how to read the Bible. I'm into those. Pure and simple. But I did manage to come up with five different devotionals that you can use alongside your daily Bible reading. The last one is the devotional I LOVE — A One Year Bible is what I would recommend to anyone who is wanting to get into a daily Bible devotional. Just read the Bible. Read the Bible until it makes sense.
There you go. That's my tip. But here are a few books that I found really life changing. I really didn't want to list anything that I haven't read and since I spend most of my mornings reading the Bible, my experience has been limited. If you have any to suggest please list your favorite devotionals in the comments
I read this book in high school. Not really understanding the power of gratitude yet, I was so curious about the author and her story. Ann Voscamp was talking about trauma, depression, and gratitude before many others. I think this is a beautiful book about God's grace and the link between gratitude. If you are having a hard time finding life as a beautiful place this may be a book for you to read each morning.
I will admit, I haven't read this entire book, however, I think it is a great book to read if you are just tired. Life can be so weary and heavy sometimes. This book is written to remind you that you have a savior who wants to carry the heavy weight of life for you.
There's a counselor I knew who would start their mornings reading this small daily devotional before they met with clients. Hey, if a commentary feels like too much, read some great old saints like C.S. Lewis. This is a short devotional that will leave you thinking about God in a different way than you did before.
This is another book I read in high school. I think it's dramatic to say it changed my life, but it definitely shifted the way I viewed my faith. I think before I was more focused on being a perfect or good Christian. After reading this book I realized God designed me to desire pleasure and want to live life to the fullest. The thing is that other things in this life just doesn't satisfy that itch. Even being a "good" Christian doesn't satisfy the human soul — Only a relationship with God brings the kind of pleasure, desire, and satisfaction. Reading desiring God was probably the first step for me realizing that God desired me to have a full beautiful life, but He alone can give me that.
Check it out if you need some more passion, and satisfaction in your life!
Ok, this is my favorite way to start my day. I love reading the One Year Bible. Forget all other daily devotionals. Get into God's Word, child! Hear directly from your God. You can read a section from the Old Testament, one from the New Testament, and then Proverbs and Psalms. I wouldn't recommend reading it chronologically. There's just really no reason to do this. The Bible was not written for you to read from a timeline, but for life change. I would recommend just a normal One Year Bible. I typically read the ESV because it is a word for word translation. The NIV isn't that much different but it is a sentence or phrase to phrase translation.
Check out below for more Bible translations and designs from Tyndale. It truly is my favorite way to read the Bible all the way through in a year and get into God's Word daily.
A Daily Devotional I would Like to Read
I didn't want to include this because I haven't read it yet, but I want to read this. Charles Spurgeon just has amazing thoughts about theology and the Christian walk. Knowing and learning from this great saint would be a great way to start or end your day.