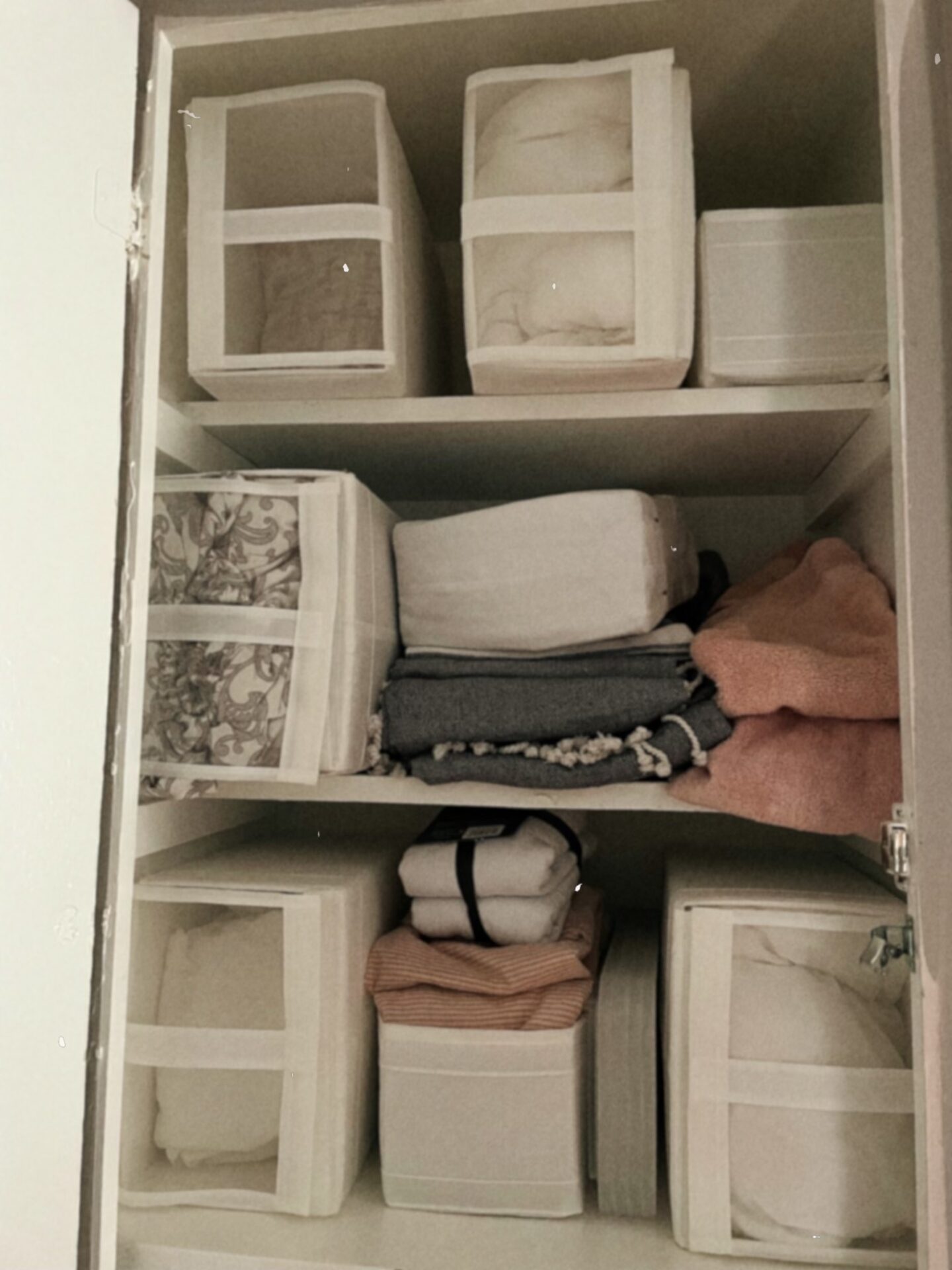 I am lucky enough to live by two Ikea stores. As my husband and I have moved into a house and not an apartment I have been obsessed with creating systems for ourselves has we grow with this new space. We are adding a new little squirt in 2023 and I want to make sure we not only have room but also have organization.
As I have probably shared before, I am not organized. I am a chaotic creative who has a reputation of leaving things at other people's homes, losing my keys, and having a ton of clutter. And I have been on a mission to try to change this. The biggest reason is that I married someone a little more messy than I am which can get crazy.
This is exactly why I find it essential to buy organizational tools. I will never feel guilty for buying another bin, labeler, basket, or drawer organizer — I need all the help I can get!
We established that I am a recovering disorganized mess and that this is a judgment-free zone. So, if you're like me and this is a struggle, you are in the right place. I am going to use this blog post as a place where I add my newfound Ikea organization hacks just for you. Below is the list and I added a little caption of how I am using each product.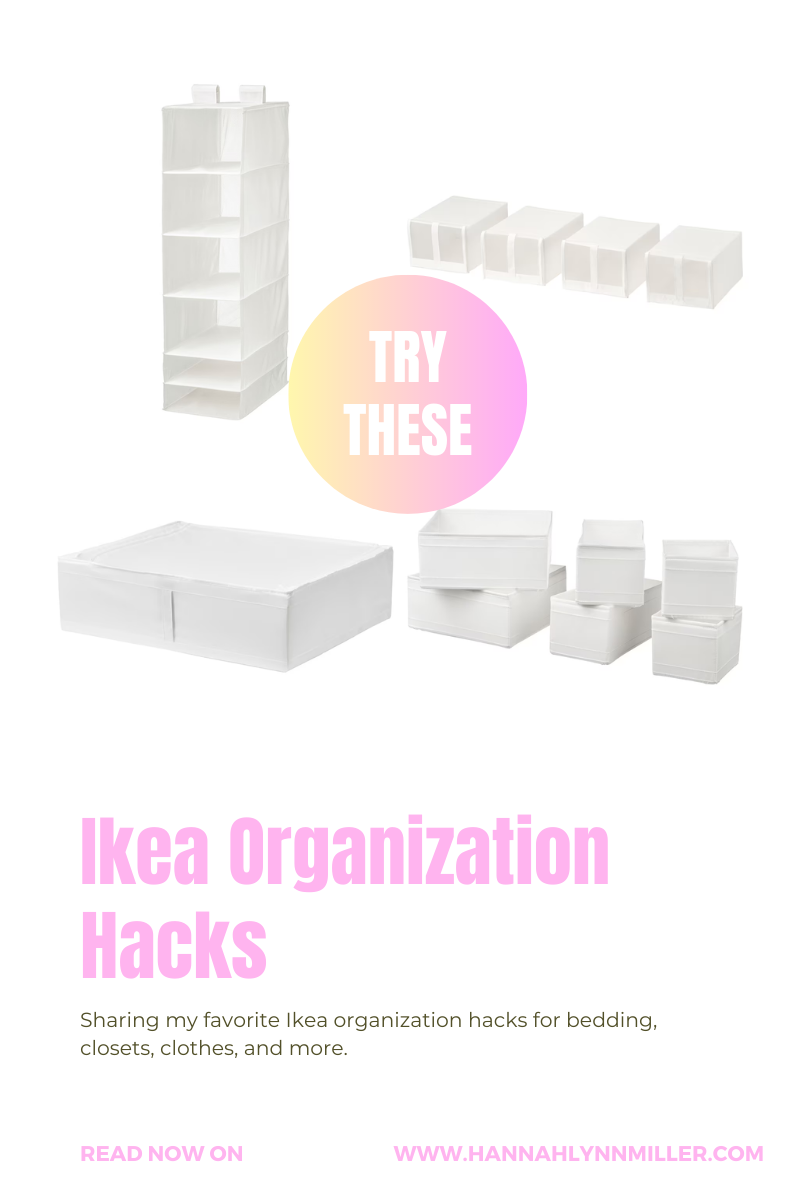 I love these little shoe boxes, however, I would never use these for shoes. I have way too many shoes. But what I do like to use these nifty boxes for are my linen sets. I can fit one or two full sheet sets in each shoe box. The boxes have a see-through mesh fabric in the front that allows you to see which color set is in the box. The front has a Velcro lid that allows you to secure the sheets in your linen closet. Even when you remove the set your sheets will not fall out. This has transformed my linen closet. I usually group the sheets together by colors. A full/queen set includes the fitted sheet, the sheet, and two pillowcases. You may be able to squeeze in another sheet or two, but I've been doing one per box. For twin sheets, I found that you can fit two per box. In this case, I am organizing each box by color. Try it out!
Another way that I am organizing my bedding is using this closet organizing called the Skubb. Ikea suggests putting this under your bed too. This specific product fits 6 duvet covers. You could also use this for bigger blankets, quilts, or sheet sets. When I originally bought this I wanted it to hold my sheet sets, however, I realized quickly that this would get disorganized quickly and didn't properly organize each set.
I recently bought a set of these drawer organizers. Currently using drawer organizers to sort out my bathing suits, I find that it is a great way to organize baby clothes or underwear. I don't know what I did before organizing my sock and underwear drawer with these containers. Try it out. It really does make your life so much easier.
I regret to say I did not purchase this. I wish I had. When you buy these hanging storage products you usually regret it in a few months when you actually clean out your closet or when you graduate from college. I bought myself one from Amazon and still use it, but it was expensive and probably the reason I don't want to get rid of it. This one from Ikea is super affordable, not fancy and totally does the job. I also just love how clean all of these organizers look. Clean and simple.
So that's all for now, but I know I will have more tips and hacks soon. Look out for a Pax wardrobe hack coming soon. If this is helpful and interesting, subscribe to the blog below.
Thanks for stopping by, HL