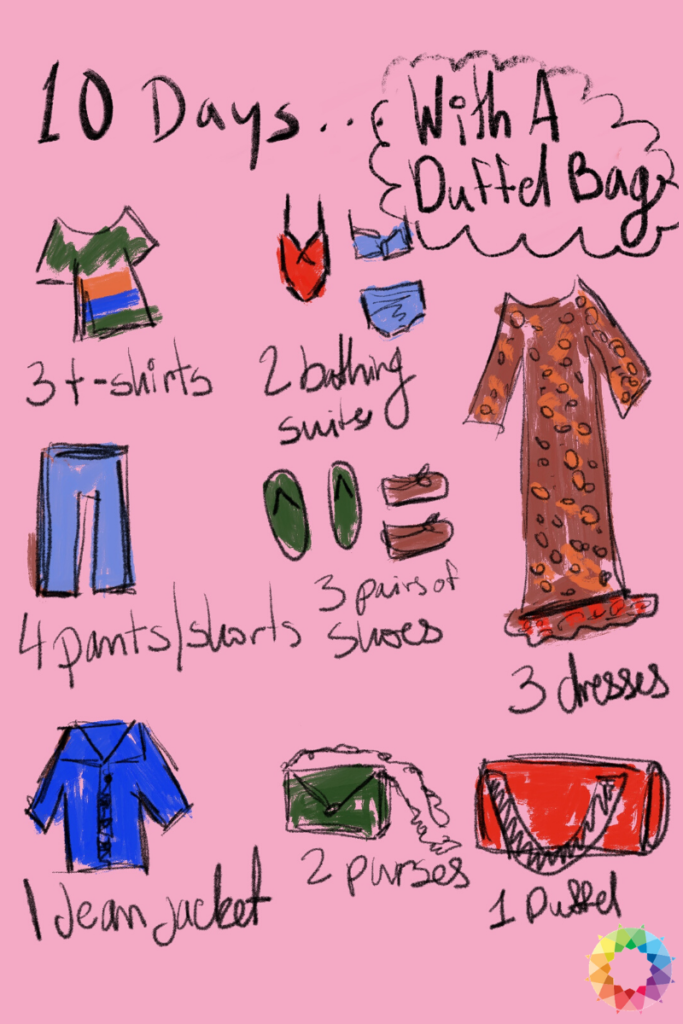 John and I are currently in Mexico with the Miller side of the family. We took a plane to Las Vegas. Then met the family who live in California. Together we traveled in a 15 passenger van with three dogs, 14 adults, and a two year old to Mexico. We are staying in Puerto Peñasco, Mexico, right on the beach.
Because we were tight for space in the van, we all packed in duffel bags. So this was a new challenge for me. Hahaha. I decided to tell you about what I found out. If you pack this amount you will be set for ten days at the beach:
3 T-shirts
1 Jean Jackets
4 pants or shorts
2 purses (one large and one small)
2 bathing suites
3 dresses
3 pairs of shoes (sneakers, sandals, slip ons)
1 sweatshirt
1 cardigan (this is the one thing I didn't bring that I wish I had)
Packing light is less overwhelming, and easier to keep track of. I think I have more outfit combos than I would have if I just threw a bunch of things into a suitcase. – You can do it!