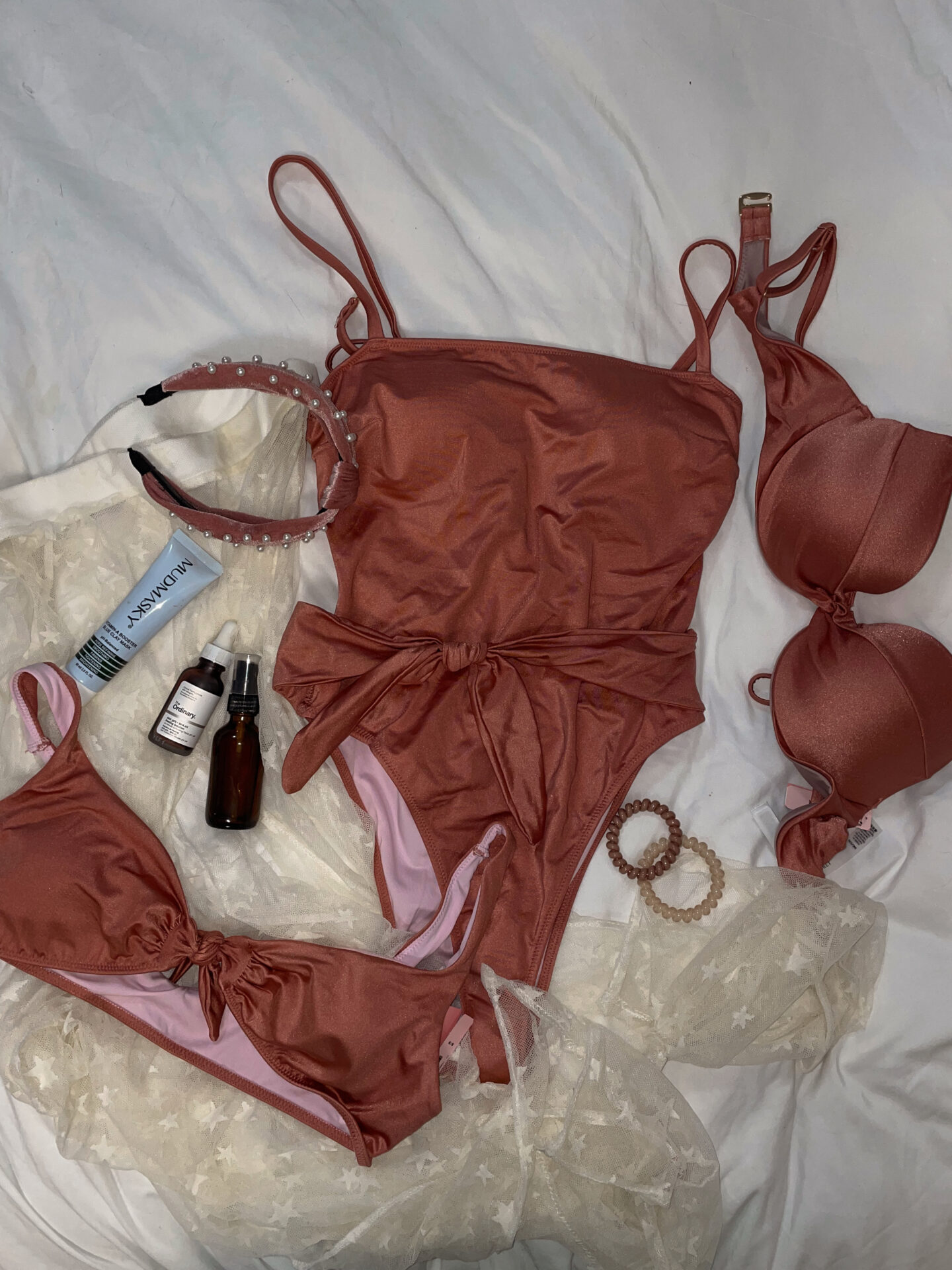 Elegant Vacation Swimsuit Options
It is that time of the year. The snow birds are flocking to warmth. That is something my parents did almost every year. This time they are going all out. They are bringing us with. With how this year has been, John and I need a vacation. We didn't take any vacations during the summer because of my practicum and we always talked about going back to Cancun and doing another all inclusive. I don't care what you say, there's nothing more relaxing than an all inclusive tropical vacation. Here's why:
Why I am a Fan of All-inclusive Vacations
By the time you go on the trip you've already paid for it.
Everytime you go to a meal you don't have to worry about taking your credit card out to pay for it. It's all included.
There's no traveling around for that week. You stay at one place and there's usually an easy way to get there from the airport.
It's warm!
There's no need to decide where you are going to eat. There's no arguing or even a discussion needed. The food is usually a buffet and all you can eat. You can go at anytime. It's heaven.
It's usually pretty affordable and easy to budget. There's one cost usually verses a vacation or trip that is not all inclusive — we usually end up spending way more than we think because there's so many uncertainties.
Anyways, that's the reason I would suggest going on an all inclusive vacation. Maybe not always — but I am a big fan of this being a must for your honeymoon.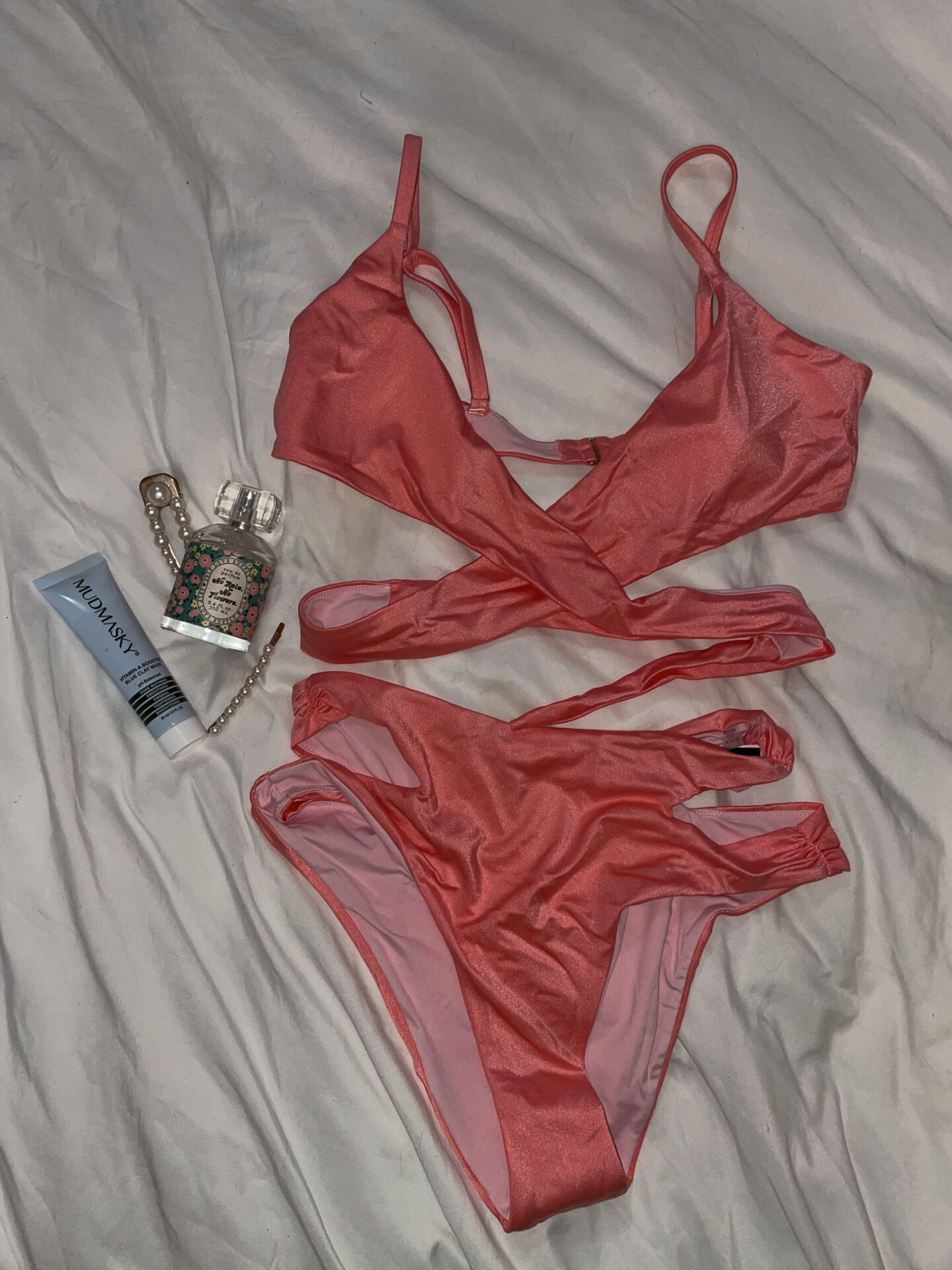 We've been very blessed by our family. My inlaws paid for our honeymoon and this time around my parents are helping us out. I believe apple vacation is a great place to look for deals and try to find a deal that includes your airfare.
Ok, now that I've convinced you to take an all inclusive vacation, here's some swimsuit bathing suits I am excited about!
Swimsuits You Will Love
I really lucked out on black friday deals. So if there's different prices I am sorry, but I think these are great places to look for quality bathing suits. I shop for my bathing suits the same way I am trying to shop for my clothes. I am trying to think "what will last the longest". From my experience (and don't judge me) but VS has been my go to for bathing suits that last. I will not deny that the bathing suits just fit me better. They also last a long time. I have one that I've been wearing for three years. I feel comfortable in it and I love it. Anyways. That's me. What works for you may totally be different — that's why I will list many different options for you.
I am loving the colors of last season into this season. There's just a lot of pink options. I know fuchsia is the color for this season and it's ok, but I am not a huge fan. I really think that if you plan it right you can score some really great pieces from VS. If there's not a sale, it may not be worth it. You might find better quality and more ethical options. Check out my favorites below.
I really enjoy this brand. The quality is there. Again, look for sales especially for the off brand. I think the strength of this company is creating comfortable athletic type bathing suites. I've been eyeing a few options, but excited for next season to see new styles. A big tip for finding bathing suits that last — make sure that all straps can be adjusted. Bathing suits get stretched out more than bras so it is important to have straps that can change.
Those two brands are the ones I have been eying at the moment. I will continue to update for spring, but for now enjoy the off season sales I found — especially at VS.
Enjoy! And have fun shopping.
HL