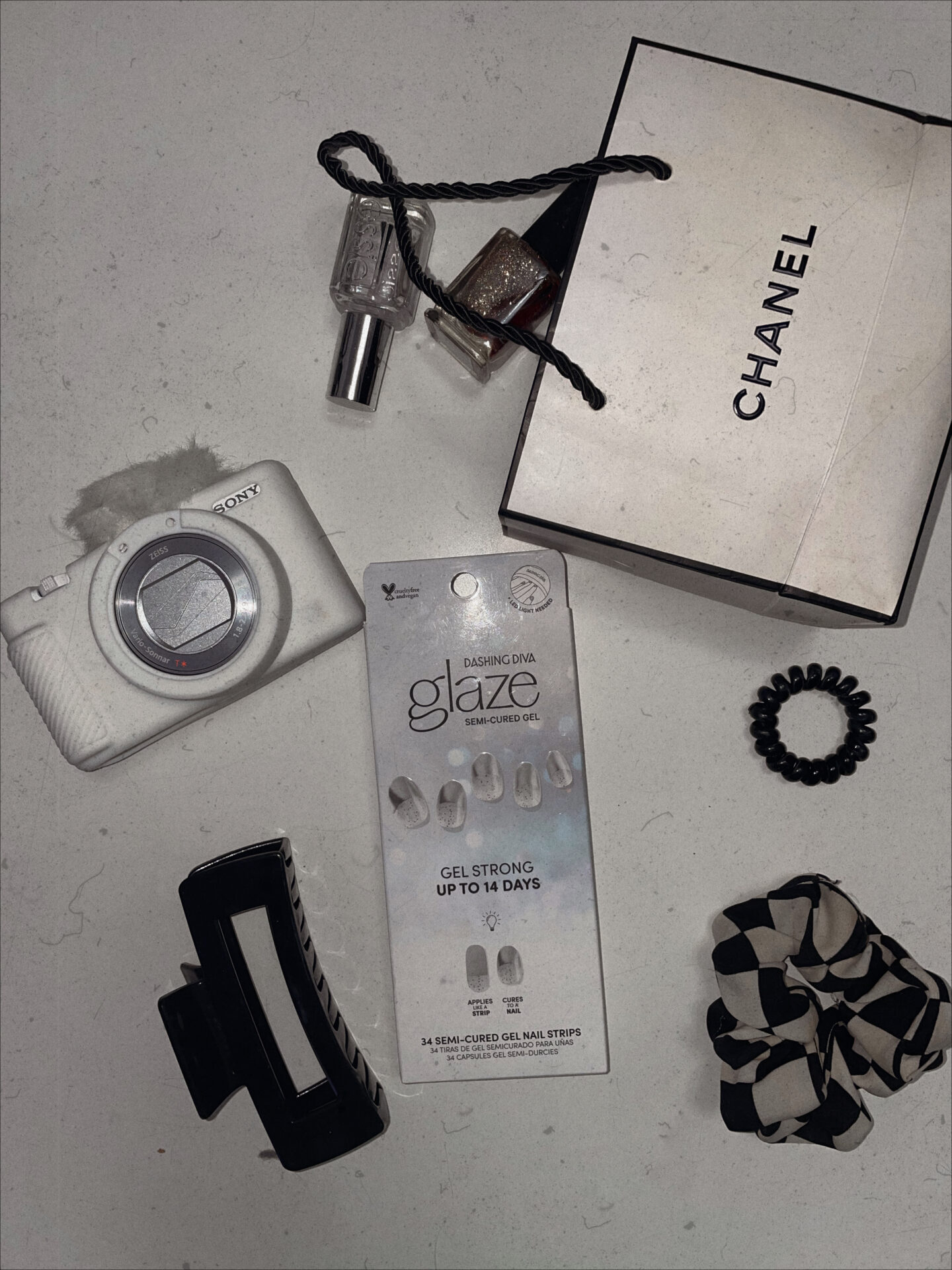 How to do your own gel nails at home.
What to Look for in a Nail Salon
It is my dream to be that person who can do my friend's nails. I have been on a hunt. Ever since I moved to where I am living I have found the need for a good nail place. It is extremely hard to find a nail place that you are in love with. And I have yet to find that place in Oak Park IL. (if you know of a place let me know). There's so many things to think about. For me it's the parking. I don't want to be worried about parking when I get my nails done. It defeats the purpose. Then there's cleanliness. I don't want to be questioning the water for my mani pedi. Thirdly, it's the price. I am not wanting the price to change depending on the design or there's magically an up-charge at the end of my pampering time. All of these things stress me out. I am over it.
Lastly, it's just the time. I have no time for going some place for nails. That's just where I am at in life.
How to DIY Your Nails at Home
If you are like me, and doing your own nails feels a lot less stressful than going somewhere, here's an update on what I've found out about doing my own nails.
First, don't mess with acrylics unless you have the right glue. Don't mess with doing your own nails period, unless it is going to last at least three weeks. There's no point.
Second, gel nails are by far the easiest. However, keep in mind that gel nails are not the cheapest up front. You need,
Gel LED light (make sure you have high LED power)
This is my favorite right now. There's less of a skill required and I've figured out a short cut — read all the way to the end for this short-cut tip I've found.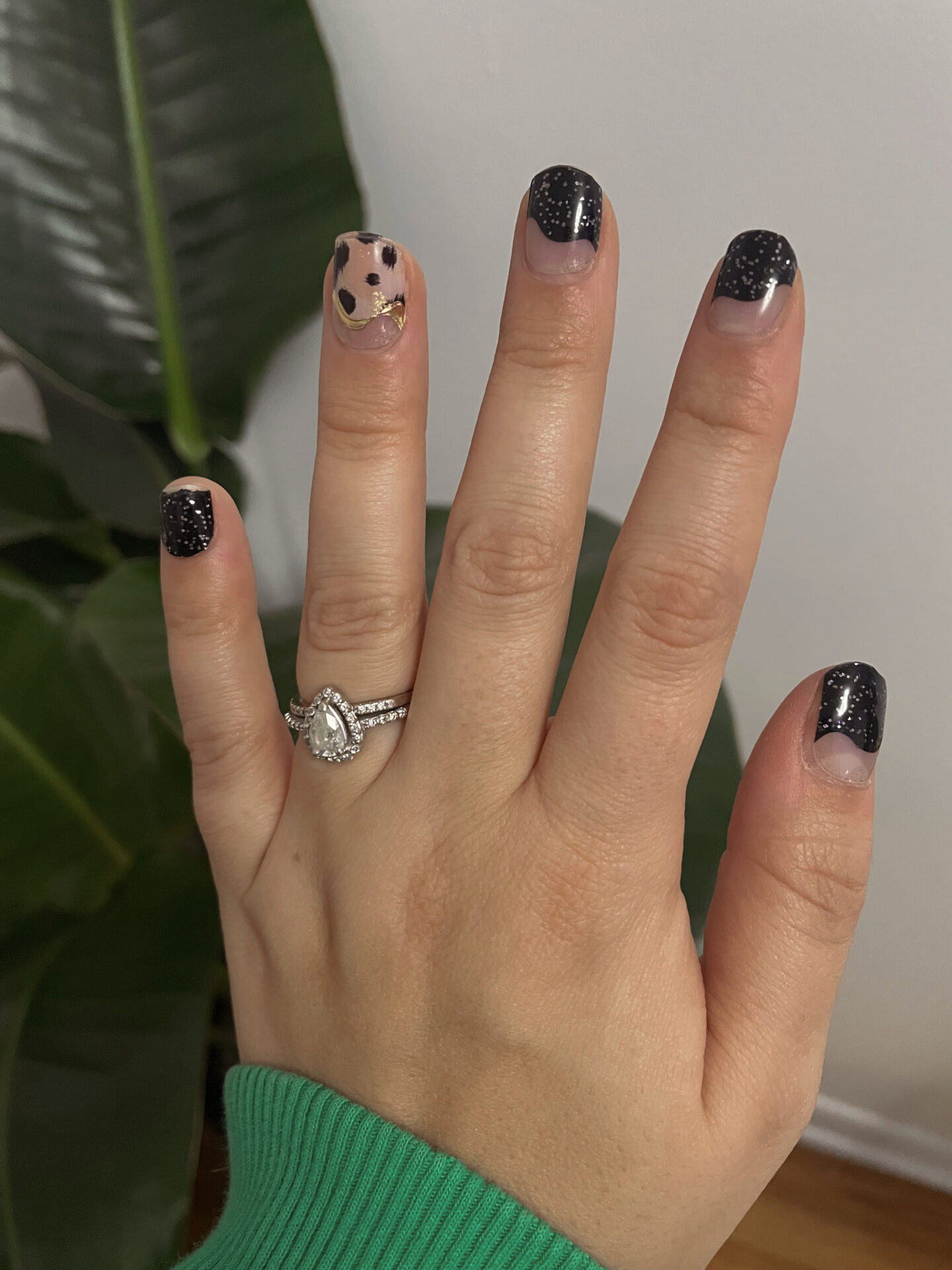 Dip Powder can be cheaper if you find the two-step method on amazon. I enjoyed this method, however, it is very hard to file down to where the nail looks decent. I think there's more of a technique to creating the perfect painted nail. That being said, it is healthier for your nail and you are not putting your hand under an LED light.
Press On Nails
Press On Nails are my favorite ways to get an acrylic nail look without figuring out how to actually do acrylic nails. The only way I have been able to press on nails that last was with a specific glue that I have found at my local beauty supply store in Chicago. I cannot even find this brand on amazon or anywhere else. Sorry, that means I don't have a link for you. If I use press on nails they usually come off within a week unless I use this mystery glue. I am going to continue to experiment for you and let you know if I find another method that works. But for now this is not a great answer.
Universal tips I have found for anytime I do my nails at home include,
Filing down my nail for a great shape.
Smoothing out my nail's surface. This helps the paint to stay on longer
Dehydrate the nail surface. Again, this helps the paint last longer.
Trim the cuticles. No matter what, the paint can't dry onto your skin or cuticle. If it does there's more opportunity for the nail to chip. So trim those cuticles.
My Gel Nail Short Cut
Ok, this is my shortcut secret. I went to Ulta to look for a base coat that a friend of mine told me to get. One that she said lasted for a long time. The Ulta I went to was out of this bottom coat from Red Carpet ( you can give it a try and let me know what you think). The young lady who was helping me told me a lot of people come in to buy something called "Dashing Diva Glaze Semi-Cured Gel press ons". I was like "I like the sound of this".
Naturally I gave it a try and so far I am obsessed. One package is $10 and it comes with your toe nails press ons along with two sets for your nails. So far it's been two weeks and absolutely no chipping. I linked all of the options at Ulta from this company below including the brand / company my friend told me works really well for gel nails. I am also linking the gel LED light from amazon that I have. It's all right here.
Have a blast! Take control of your own nail destiny. Let me know what you find.
HL