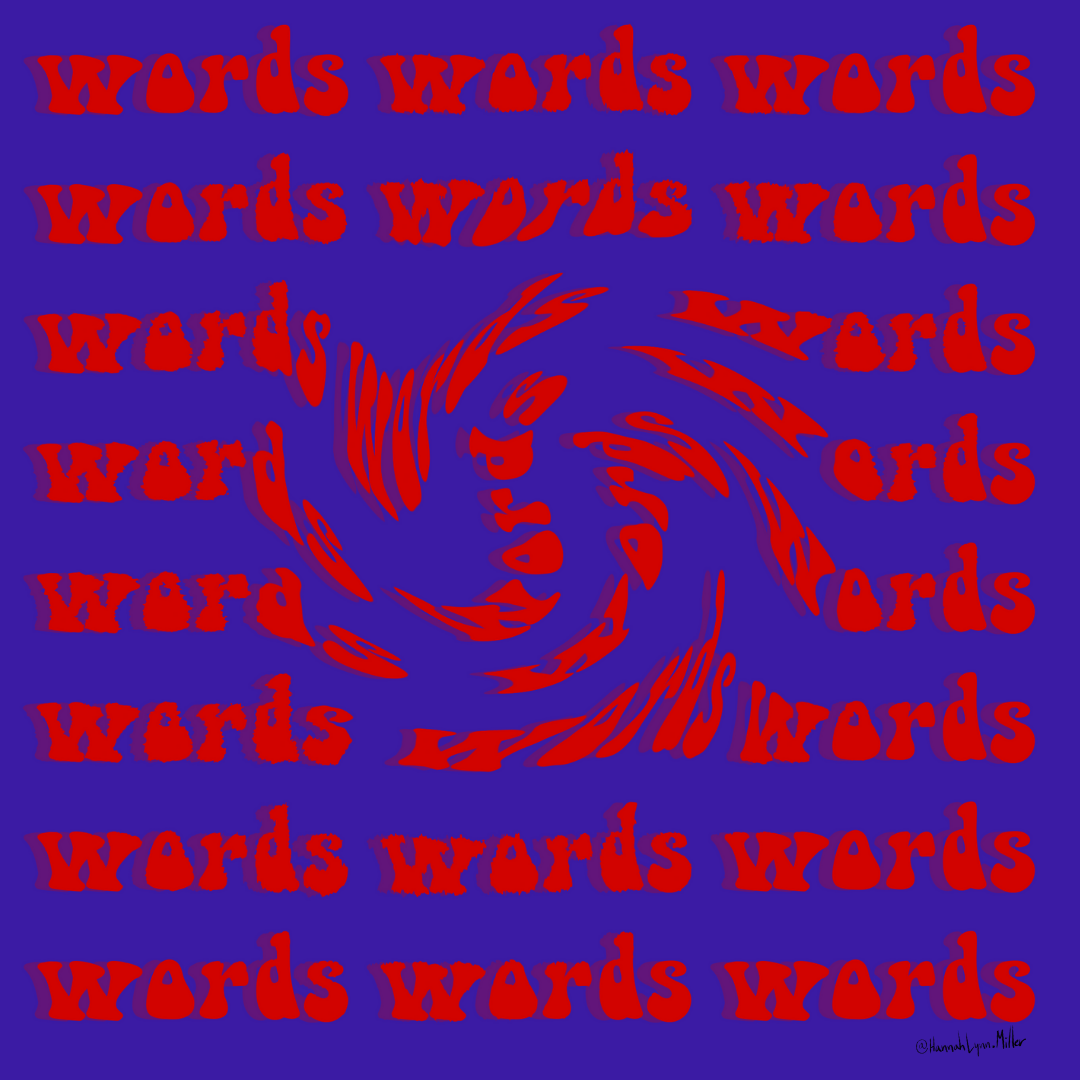 I've walked away from conversations thinking, Hannah why did you say that! I talk fast and enjoy a good conversation. This usually means I may say something dumb at some point. Do you know the feeling? I think we feel that way sometimes because we know that words are important. We've seen this in our own lives.
The Bible tells us that our tongue is like a small flame that can take over our lives. Read through James 3. (I typed the verses out down below) Our tongue may be small but has incredible influence.
I visited Paradise, California last year, shortly after the fires destroyed the small mountain town. I drove through the town with my mother-in-law, who lives near Paradise. My eyes were wide as I saw first hand how much damage a fire can do. There were entire homes gone.
James says, your tongue, just like a flame, can be that destructive.
This is the question I keep asking myself — so, how do I keep my tongue from taking over!
David is a good example as someone who used his words and influence well. If I was a king I wouldn't be writing songs like David. If I was wealthy, I would be creating songs about your's truly! Not David! He didn't write about himself, he wrote about God. Wow!
"I will give to the LORD the thanks due to his righteousness, and I will sing praise to the name of the LORD, the Most High" (Psalms 7:17) — David used his words to glorify God, not himself.
If we strive to glorify God and not ourselves, our tongues won't take over our lives. Practically, when I am trying to point to God through my words, I am asking Him to guide my conversations more. I am praying that He would give me wisdom and the words to say. I am not leaning on my own opinions or thoughts. I am very aware I cannot say the right thing without walking closely with God.
Your words have influence. Don't be deceived that they don't. Use each one to Glorify God.
"Not many of you should become teachers, my brothers, for you know that we who teach will be judged with greater strictness. For we all stumble in many ways. And if anyone does not stumble in what he says, he is a perfect man, able also to bridle his whole body. If we put bits into the mouths of horses so that they obey us, we guide their whole bodies as well. Look at the ships also: though they are so large and are driven by strong winds, they are guided by a very small rudder wherever the will of the pilot directs. So also the tongue is a small member, yet it boasts of great things.How great a forest is set ablaze by such a small fire! And the tongue is a fire, a world of unrighteousness. The tongue is set among our members, staining the whole body, setting on fire the entire course of life, and set on fire by hell. For every kind of beast and bird, of reptile and sea creature, can be tamed and has been tamed by mankind, but no human being can tame the tongue. It is a restless evil, full of deadly poison. With it we bless our Lord and Father, and with it we curse people who are made in the likeness of God. From the same mouth come blessing and cursing. My brothers, these things ought not to be so. Does a spring pour forth from the same opening both fresh and salt water? Can a fig tree, my brothers, bear olives, or a grapevine produce figs? Neither can a salt pond yield fresh water."

James 3:1-12