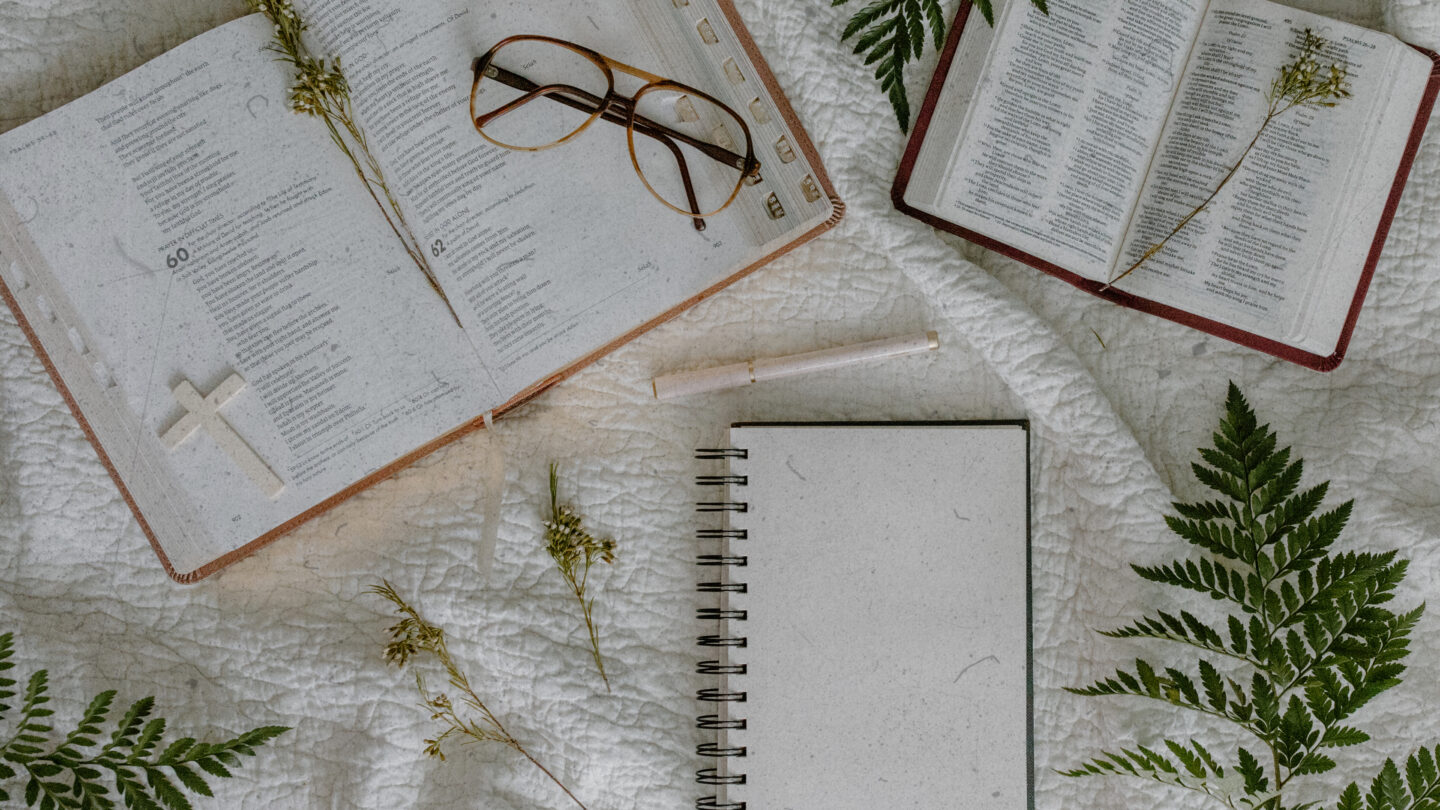 First, a comment about confidence
Before we get started I want to say a few things about confidence. Confidence is not arrogance, selfishness, pride, or toxic positivity. Confidence is knowing who you are and living out your purpose. When you know a truly confident person it isn't their pride or arrogance that carries that individual through life — it's their direction and purpose that attracts others towards their life.
As a follower of Christ, confidence looks a little different. We don't receive confidence purely from within ourselves — though knowing how to control our thought life is crucial and helpful. We have confidence in two things: that God created us intentionally for such a time as this and that our weakness is made perfect in His power. Look beyond ourselves for confidence, because Christ promises to give us power, love, self-discipline and confidence through the Holy Spirit (2 Timothy 1:7).
Here's a few verses to keep in mind when you are training your mind to be confident.
18 Bible Verses about Confidence
Hebrews 10:35-36
Therefore do not throw away your confidence, which has a great reward.
For you have a need of endurance, so that when you have done the will of God you may receive what is promised.
Psalm 139:13-14
13 For you created my inmost being; you knit me together in my mother's womb. 14 I praise you because I am fearfully and wonderfully made; your works are wonderful, I know that full well.
2 Corinthians 12:9
9 But he said to me, "My grace is sufficient for you, for my power is made perfect in weakness." Therefore I will boast all the more gladly about my weaknesses, so that Christ's power may rest on me.
2 Timothy 1:7
7 For the Spirit God gave us does not make us timid, but gives us power, love and self-discipline.
Ephesians 3:12
In him and through faith in him we may approach God with freedom and confidence.
Hebrews 4:16
16 Let us then approach God's throne of grace with confidence, so that we may receive mercy and find grace to help us in our time of need.
Hebrews 13:6
6 So we say with confidence, "The Lord is my helper; I will not be afraid. What can mere mortals do to me?"
Isaiah 32:17
17 The fruit of that righteousness will be peace; its effect will be quietness and confidence forever.
Isaiah 40:31
but those who hope in the LORD will renew their strength. They will soar on wings like eagles; they will run and not grow weary, they will walk and not be faint.
Isaiah 41:10
So do not fear, for I am with you; do not be dismayed, for I am your God. I will strengthen you and help you; I will uphold you with my righteous right hand.
Jeremiah 17:7
But blessed is the one who trusts in the LORD, whose confidence is in him.
1 John 5:14
This is the confidence we have in approaching God: that if we ask anything according to his will, he hears us.
Philippians 1:6
Being confident of this, that he who began a good work in you will carry it on to completion until the day of Christ Jesus.
1 John 4:17
This is how love is made complete among us so that we will have confidence on the day of judgment: In this world we are like Jesus.
Proverbs 3:26
For the LORD will be at your side and will keep your foot from being snared.
Psalm 20:7
Some trust in chariots and some in horses, but we trust in the name of the LORD our God.
Psalm 27:3
Though an army besiege me, my heart will not fear; though war break out against me, even then I will be confident.
Philippians 4:13
I can do all this through him who gives me strength.
Thank you for stopping by! Don't forget to drop your email below to subscribe for weekly encouragement and a free pdf with the 18 Bible Verses about confidence.
Verses are in the NIV translation