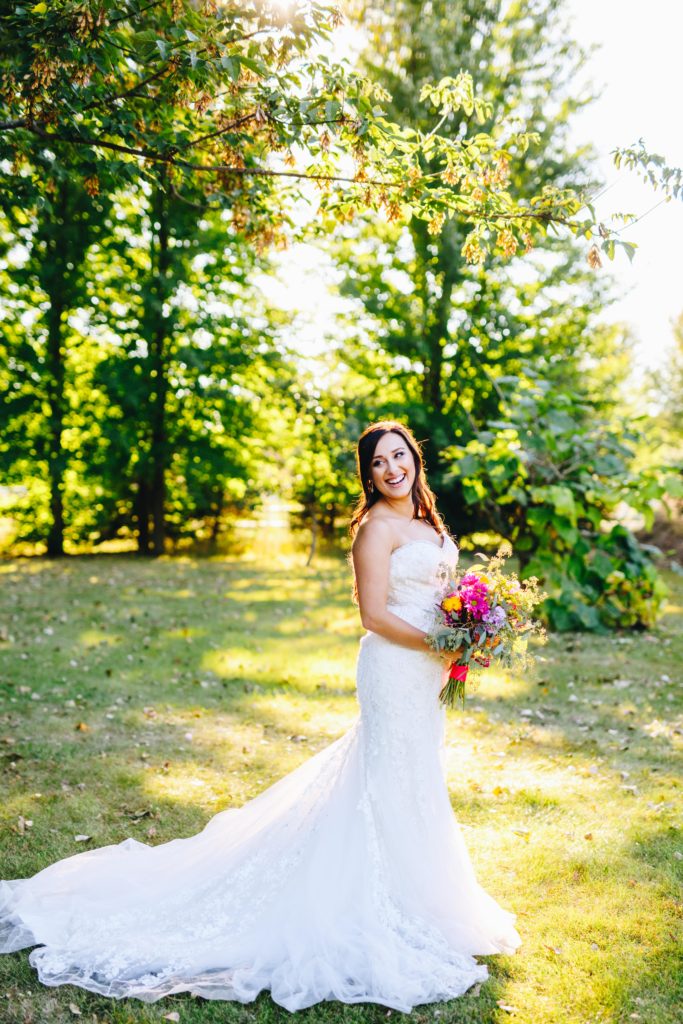 Hello, my dear friend,
if you are reading this, and you've been following me, we were on a long journey this summer. Planning a short wedding, get locked out of my apartment a few times. You have been here the whole time. So thank you. It has been so fun to have this blog to kinda write down my thoughts about life during this season. Therefore, I will call you a friend.
Most bloggers write about the wedding day or how they met the groom and the dress. Oh the dress! But today I want to tell you about where I got my dress…
The first time I went dress shopping was really special. It was with my mom, my bridesmaids that lived in Chicago and my two sisters. We went to the showroom of Anthropologie's line of wedding gowns, called, BHLD. I loved the experience. I also learned what I wanted and what I did not. Guys, I literally had no idea what I wanted. So I was starting from scratch.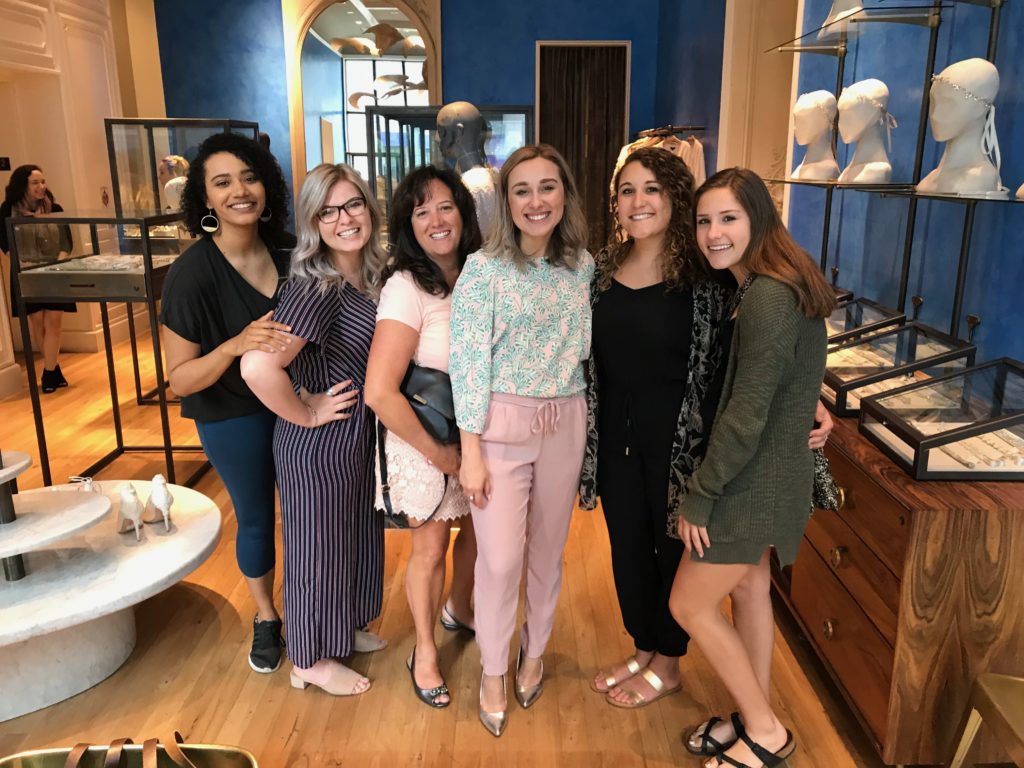 This was so special. And seriously I felt so loved by these ladies. I tried on some weird ones to just see. You never know. Later I went back with my friend Kieran.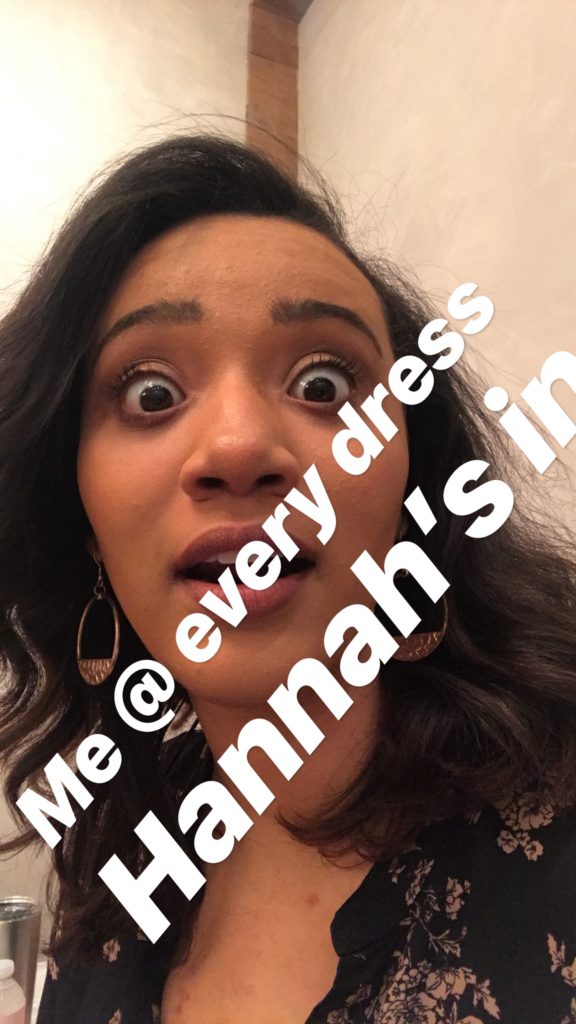 That is when I decided BHLD was not the place for me. Not because there weren't beautiful dresses, but because I just didn't find the one.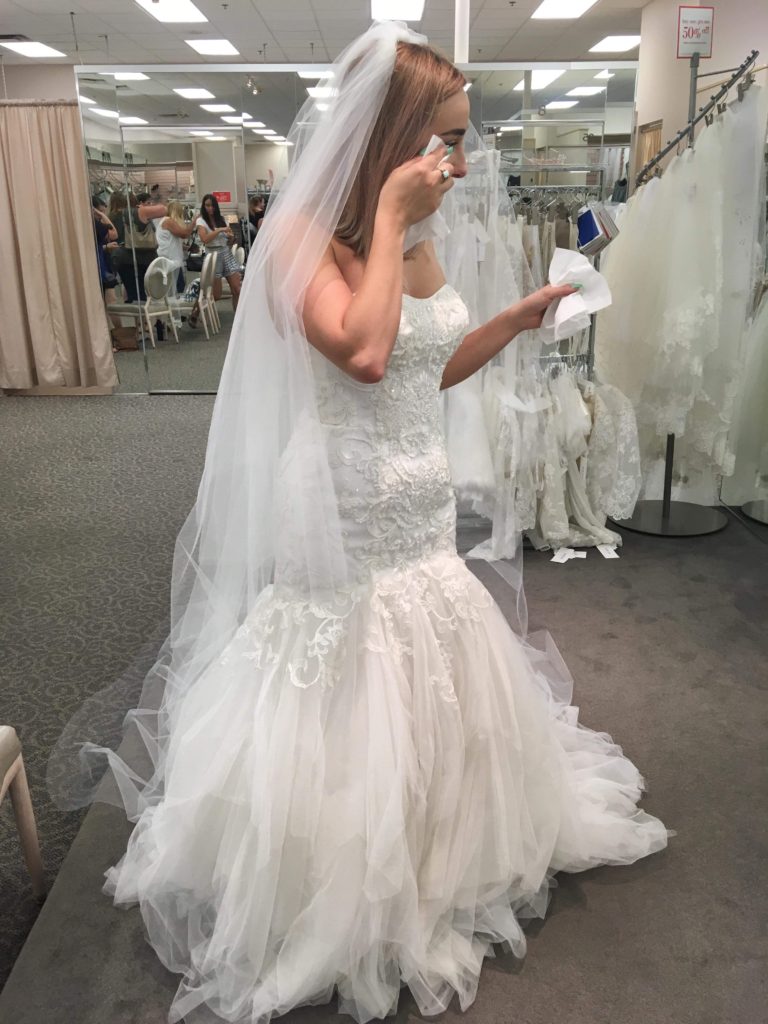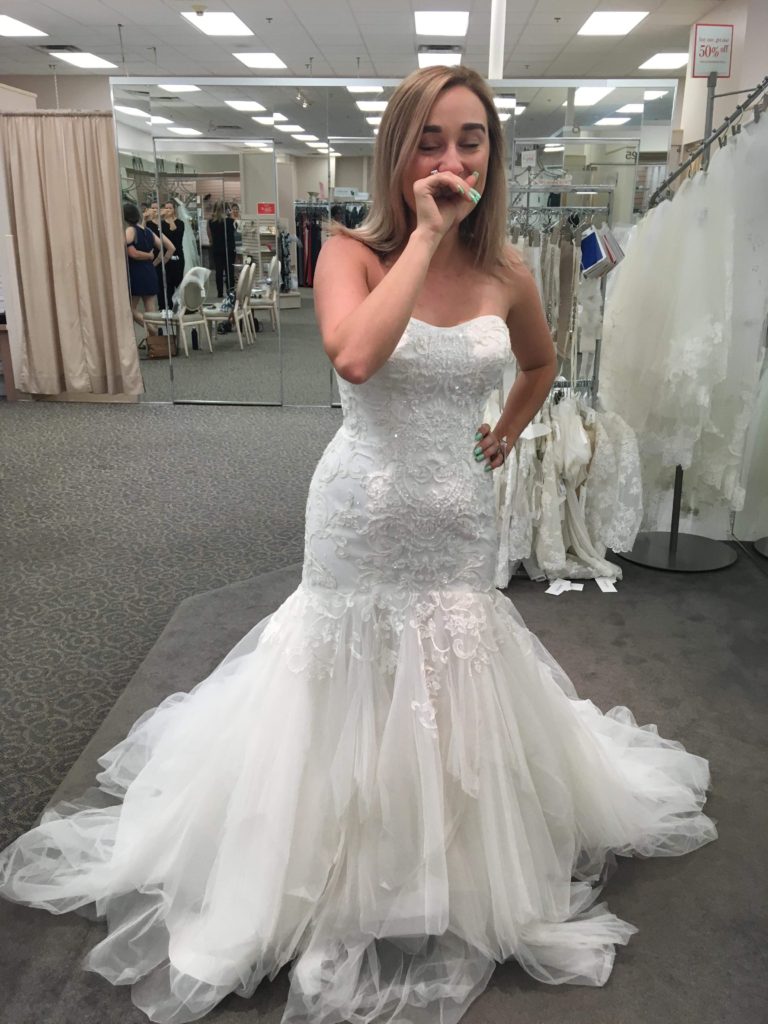 I then went to Davids Bridal. This day was one of those really emotional days. I fought with my sister, finished the wedding budget and cried a lot. I went to David's Bridal with my friend Miranda and found…. Not THE dress… But a dress. One that made me feel like a bride. This is the moment I realized I was getting married. I knew what I was looking for finally!!!!
After David's Bridal Miranda suggested Bridal Boutique by New Name, a non-profit that provides help to human trafficking survivors. Miranda had donated her dress sometime prior and was really excited to show me. I didn't have much time during my first appointment so I explained what I was looking for and right away they pulled out a gown that caught my curiosity immediately. I tried the dress on and within two seconds I knew.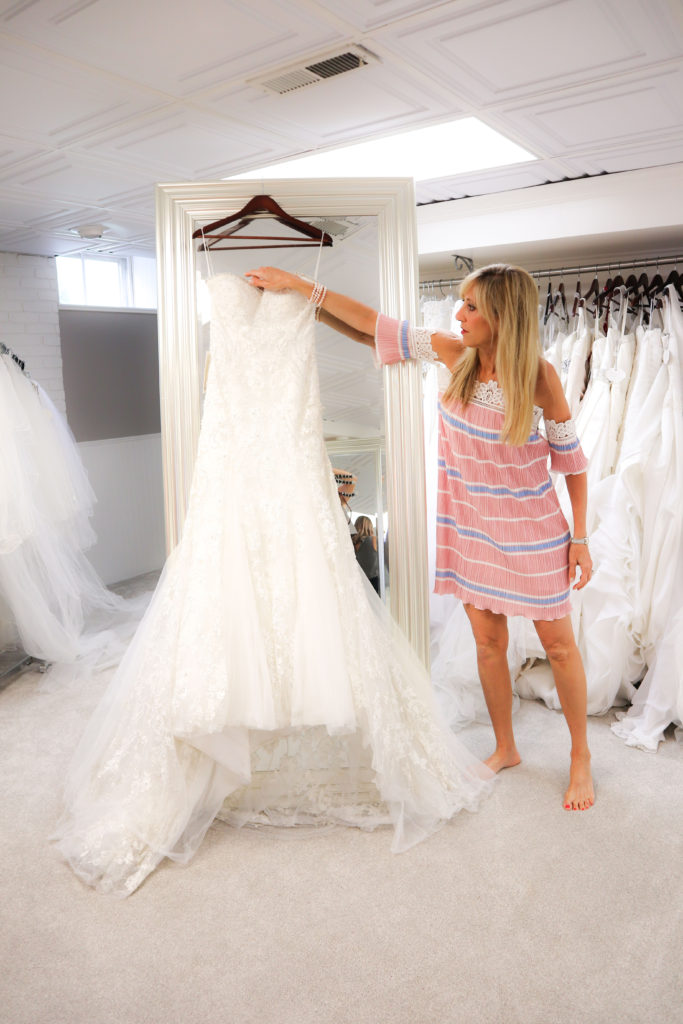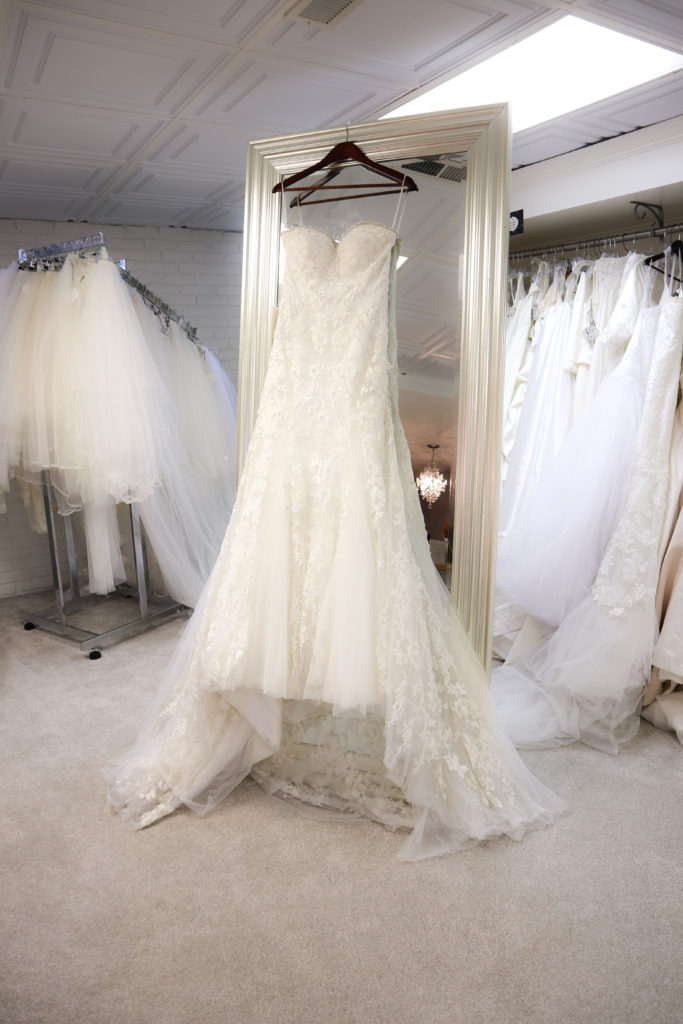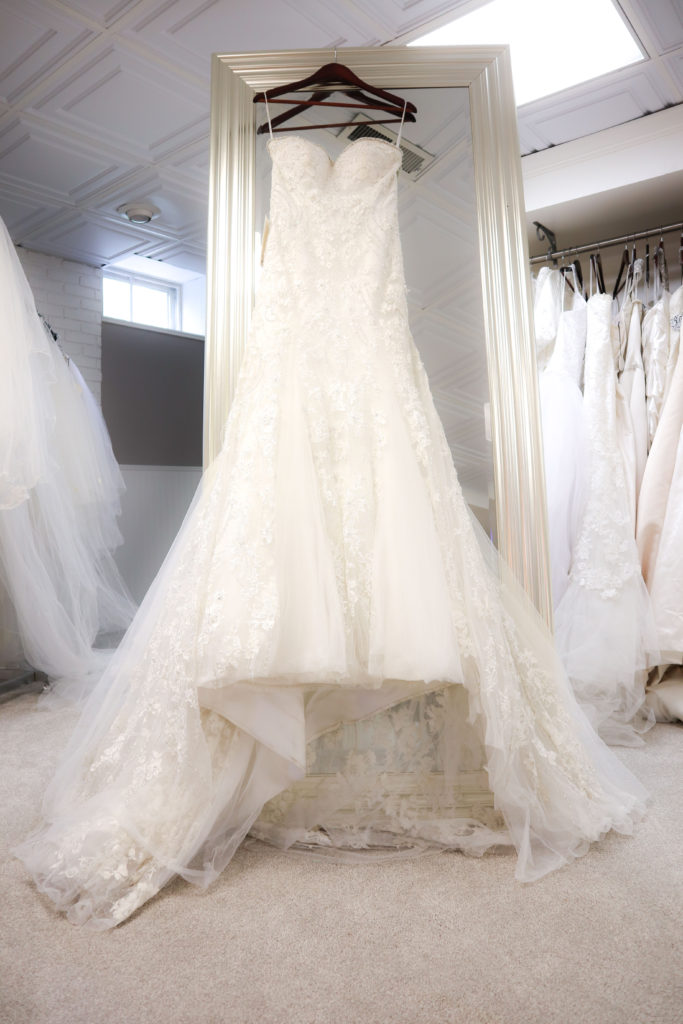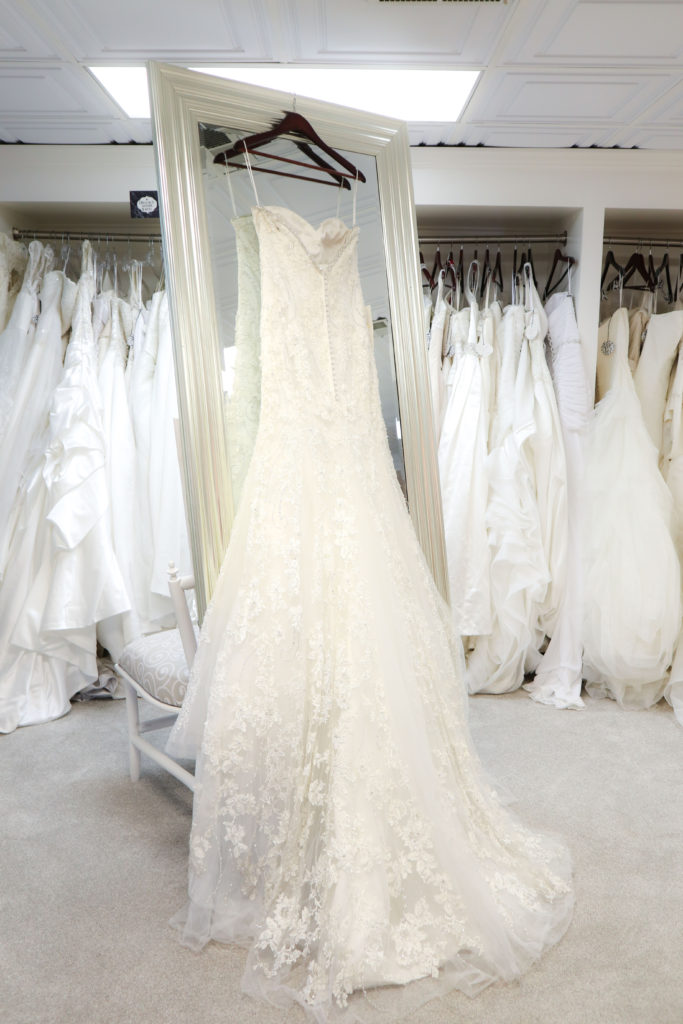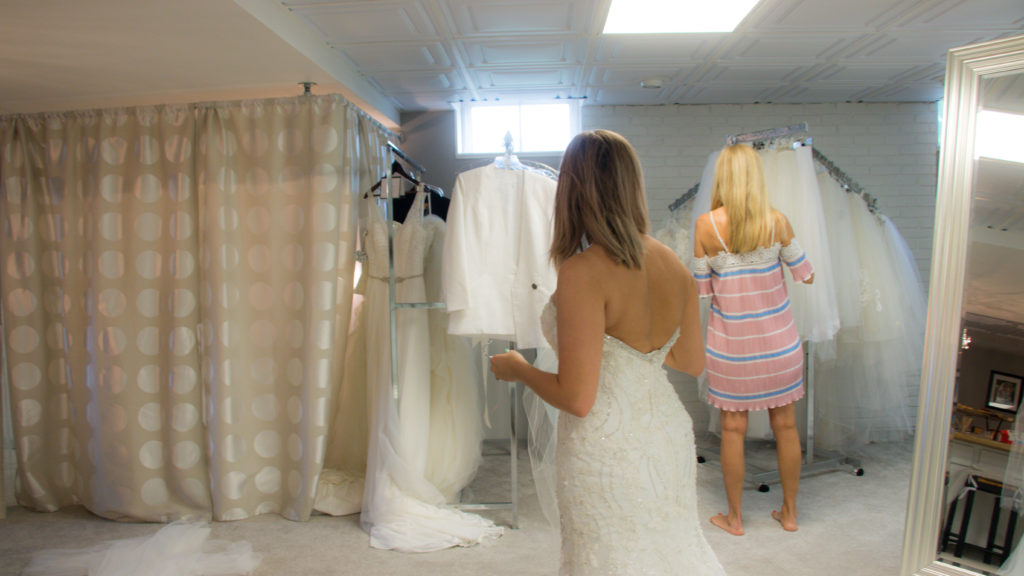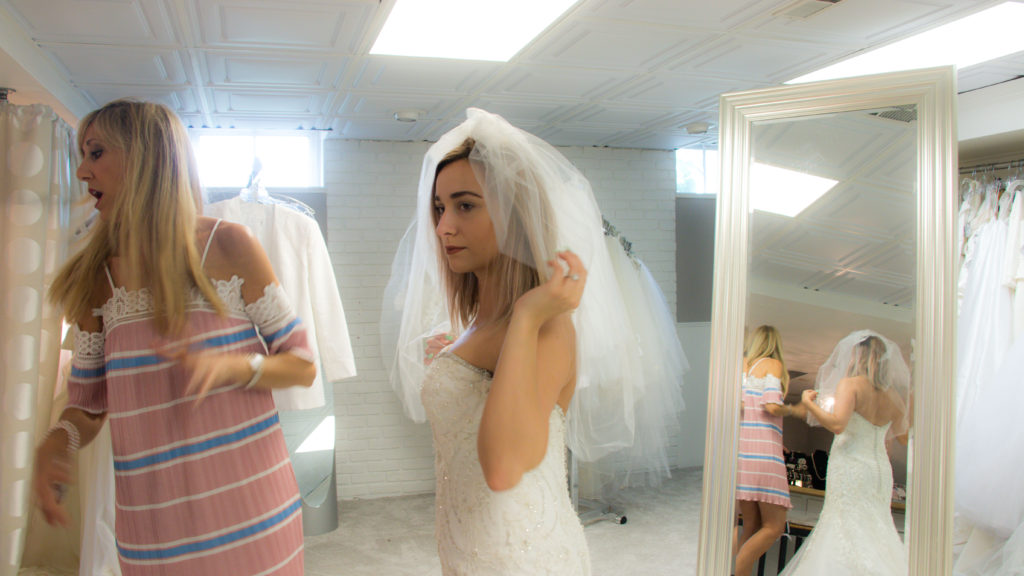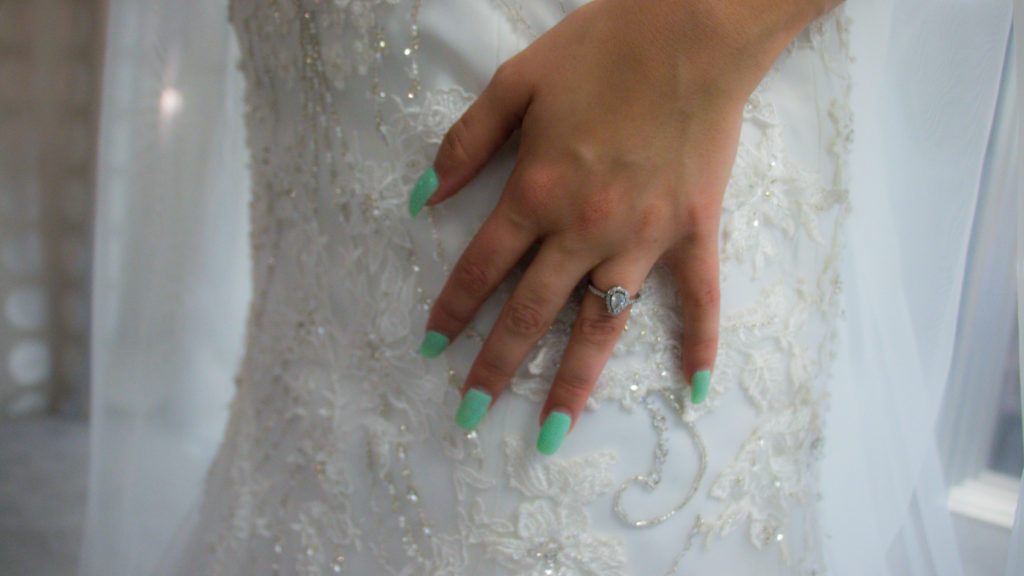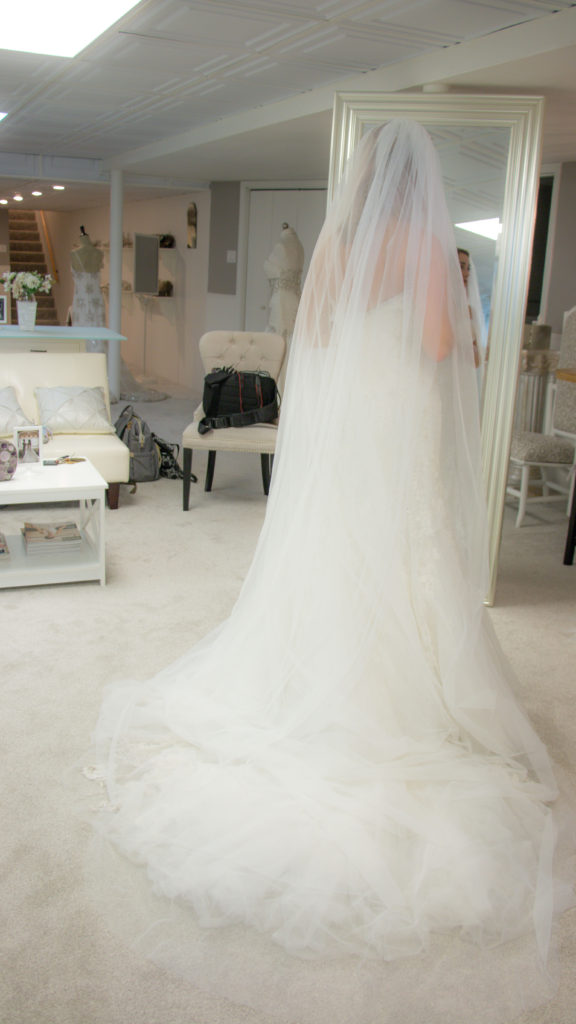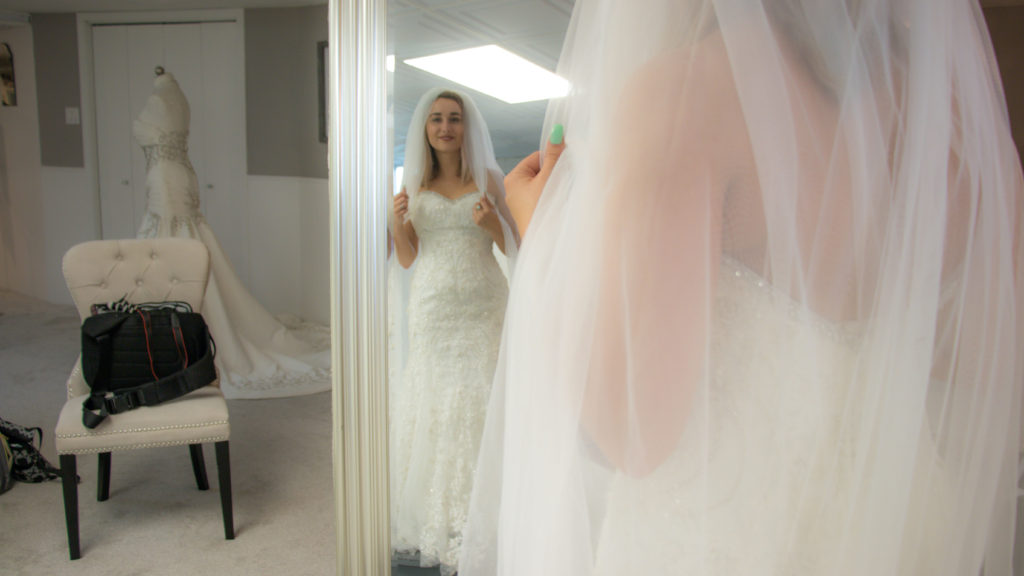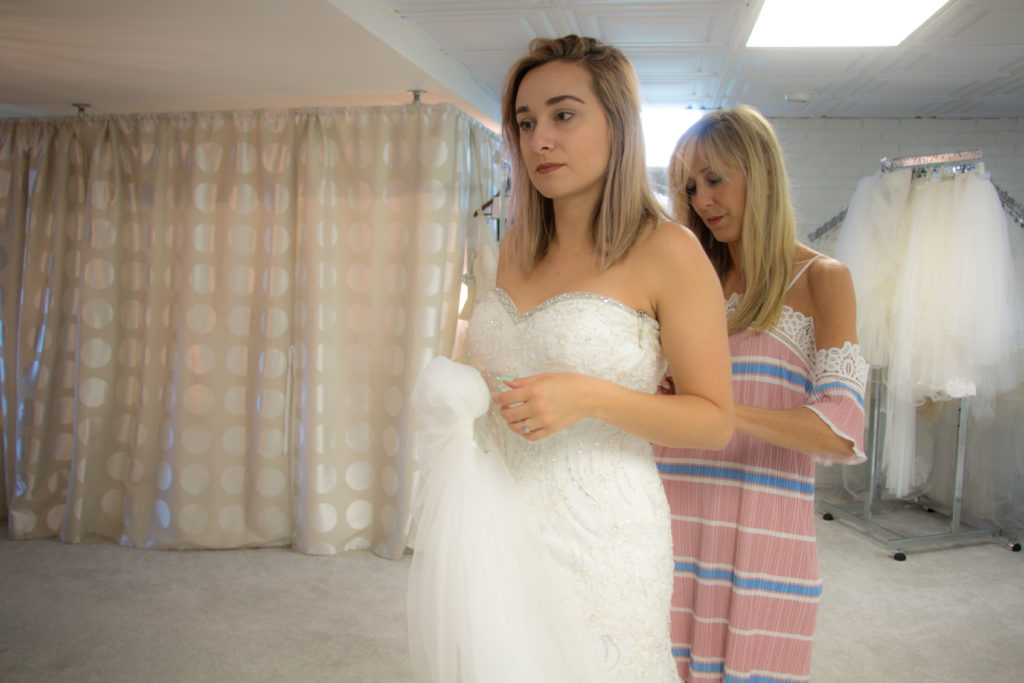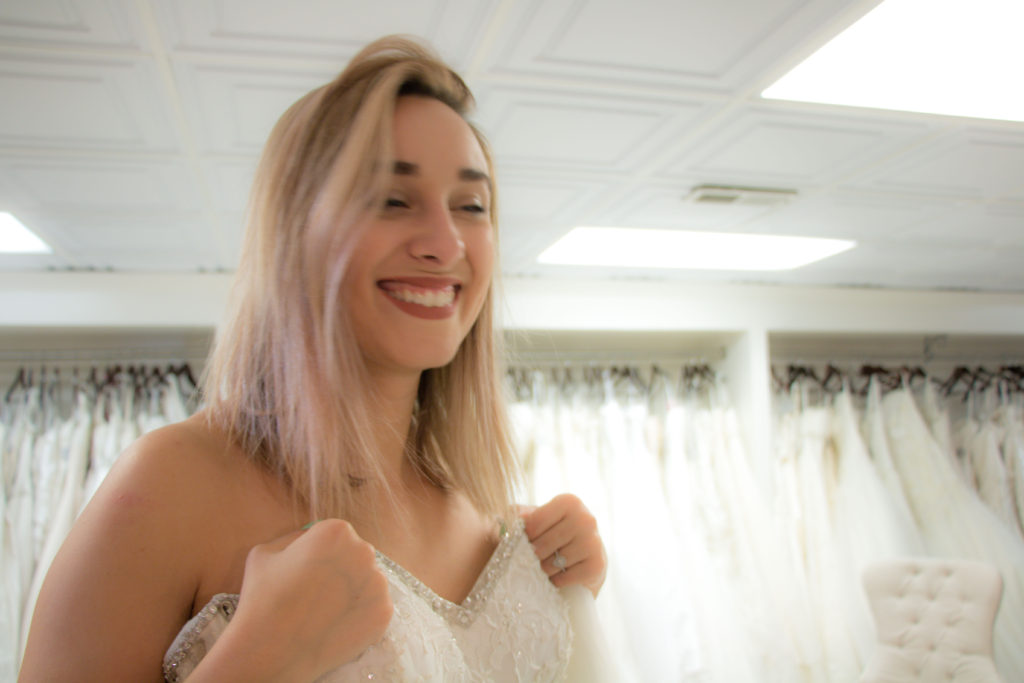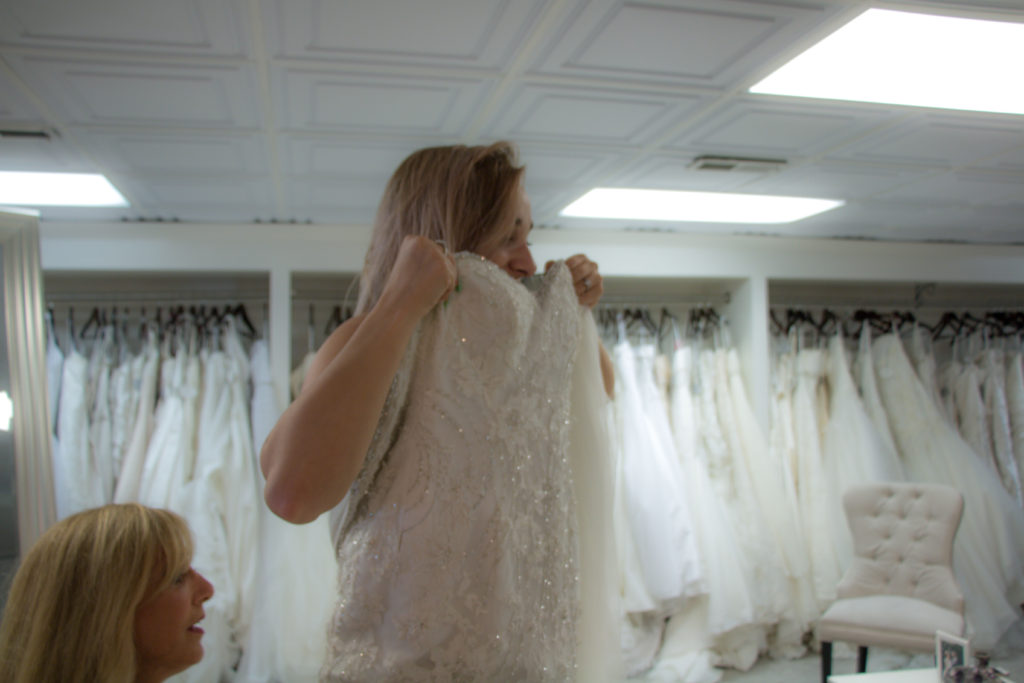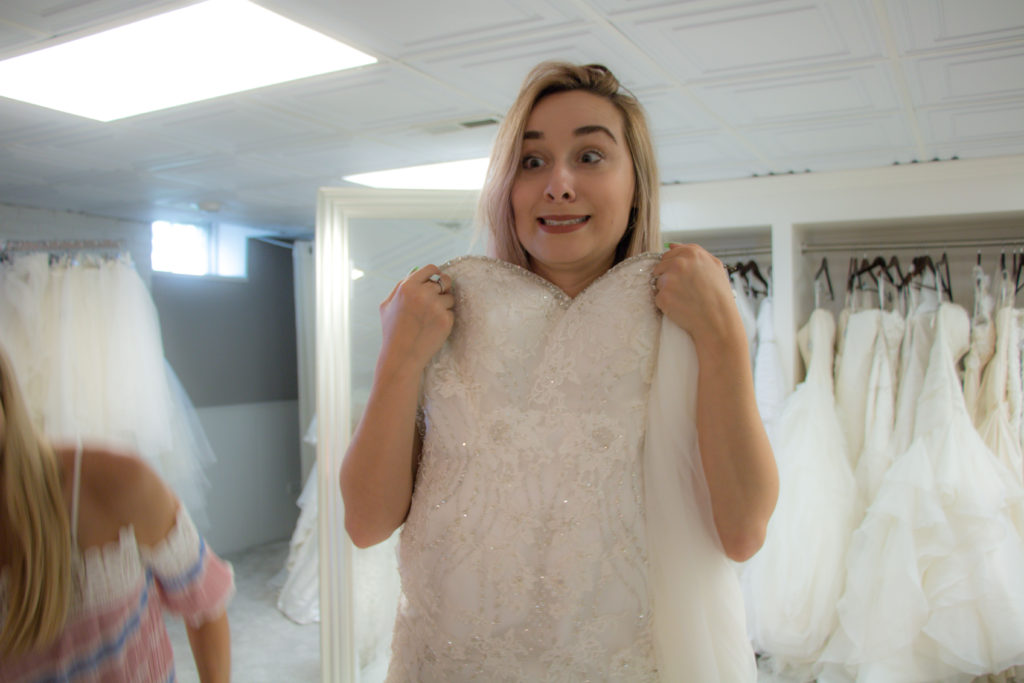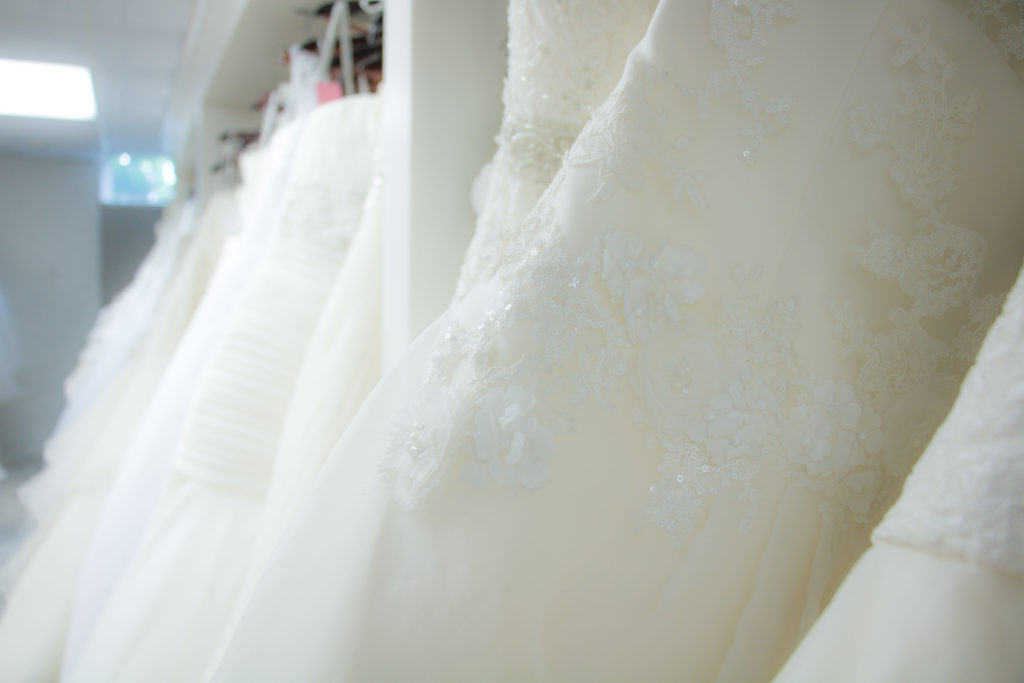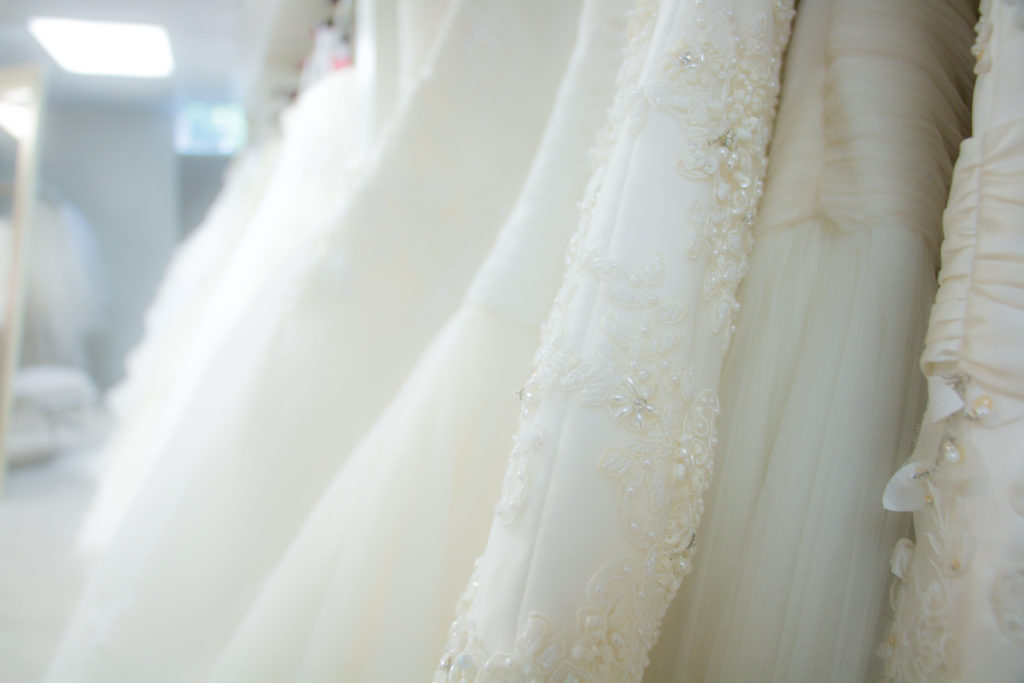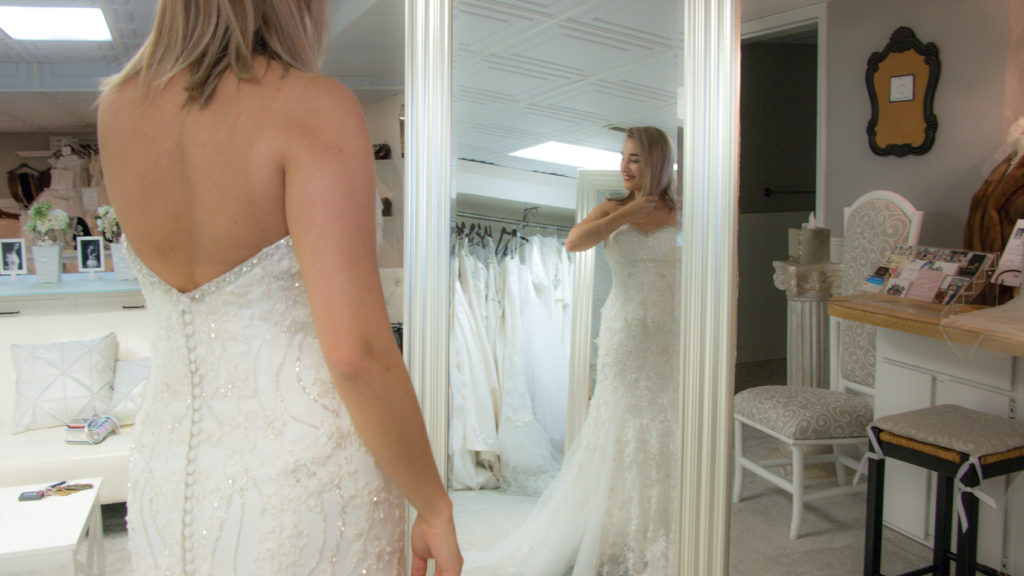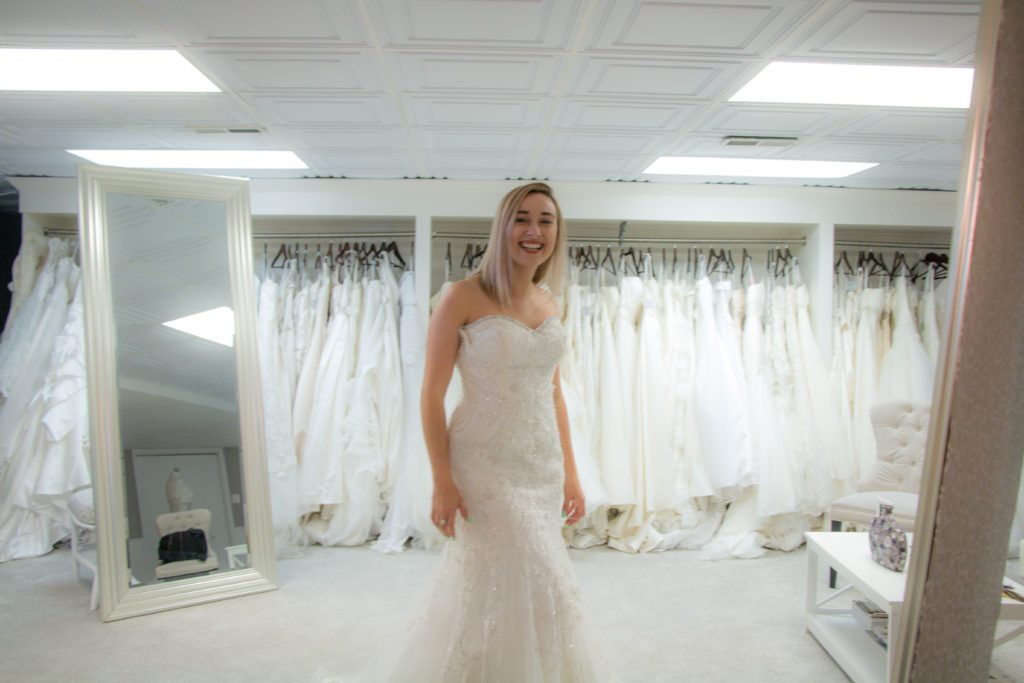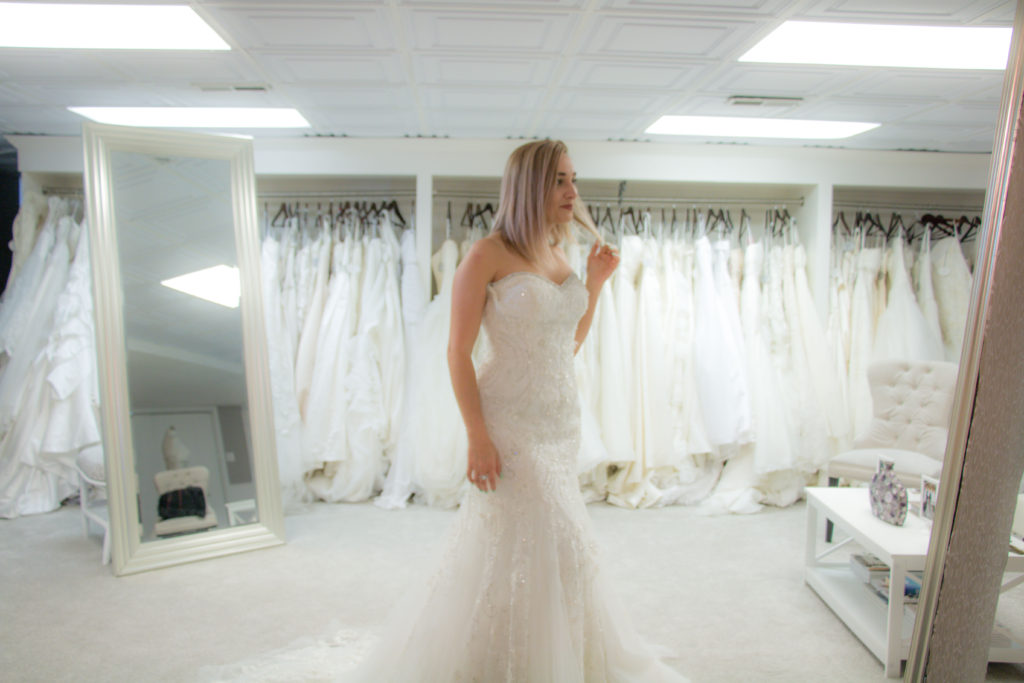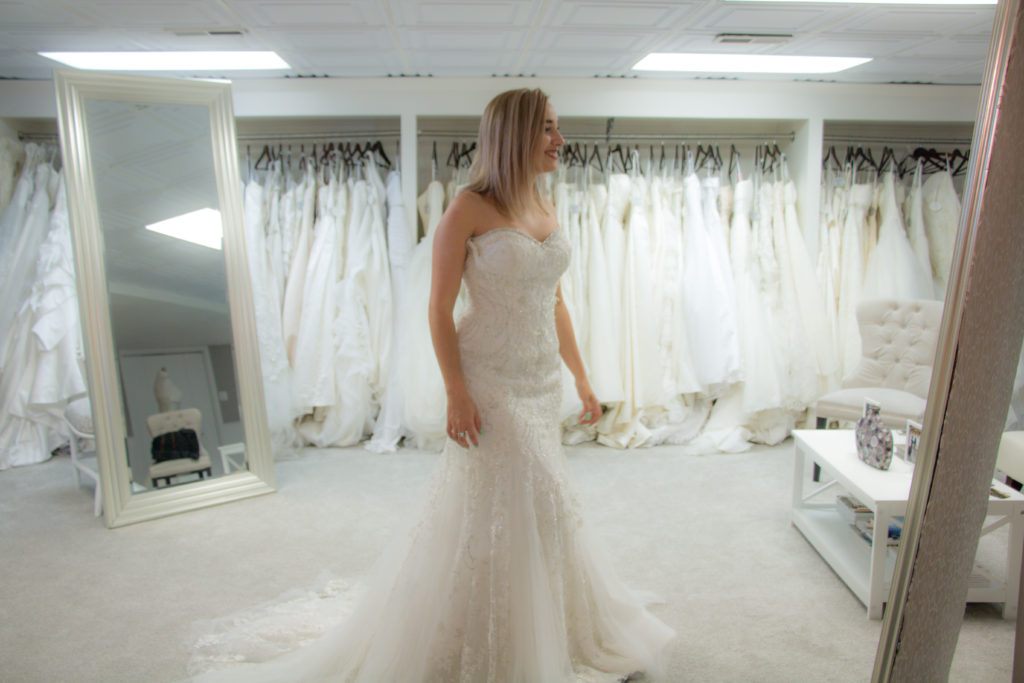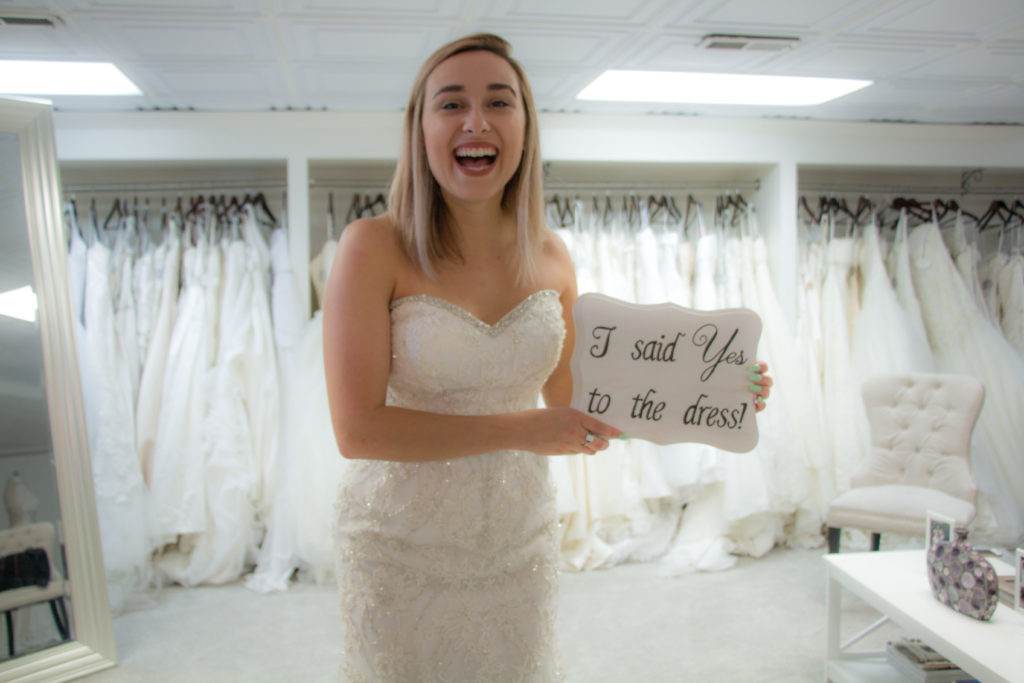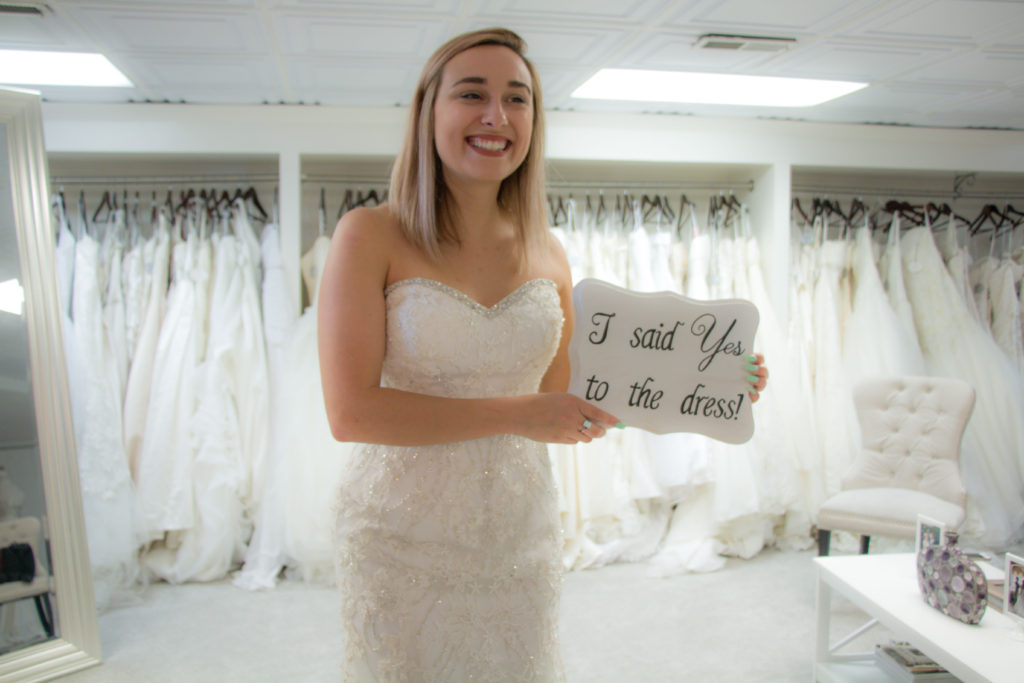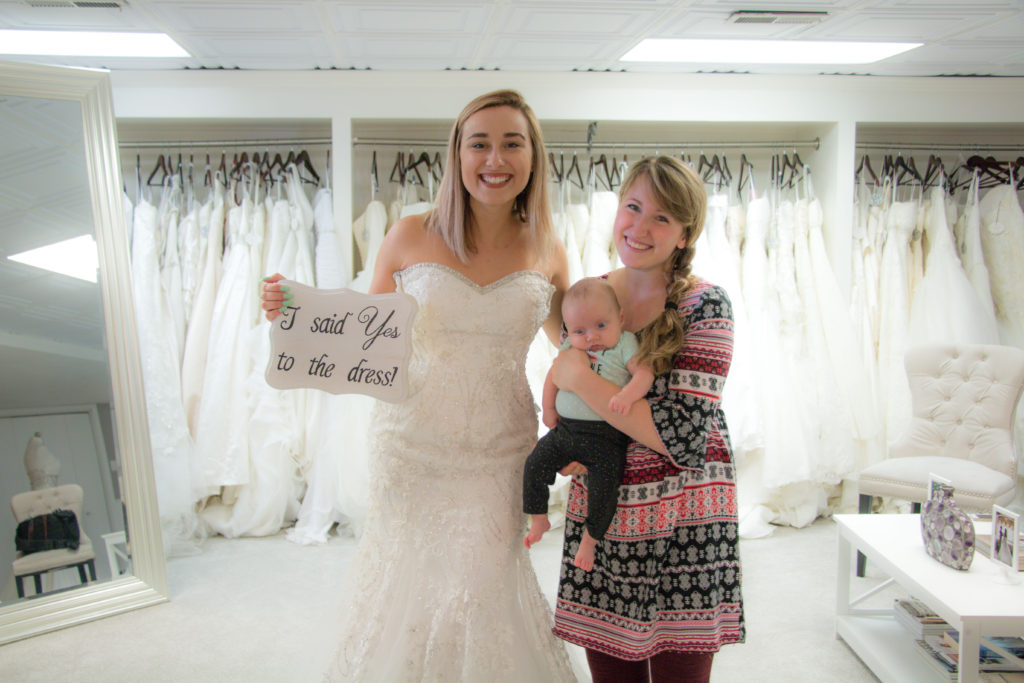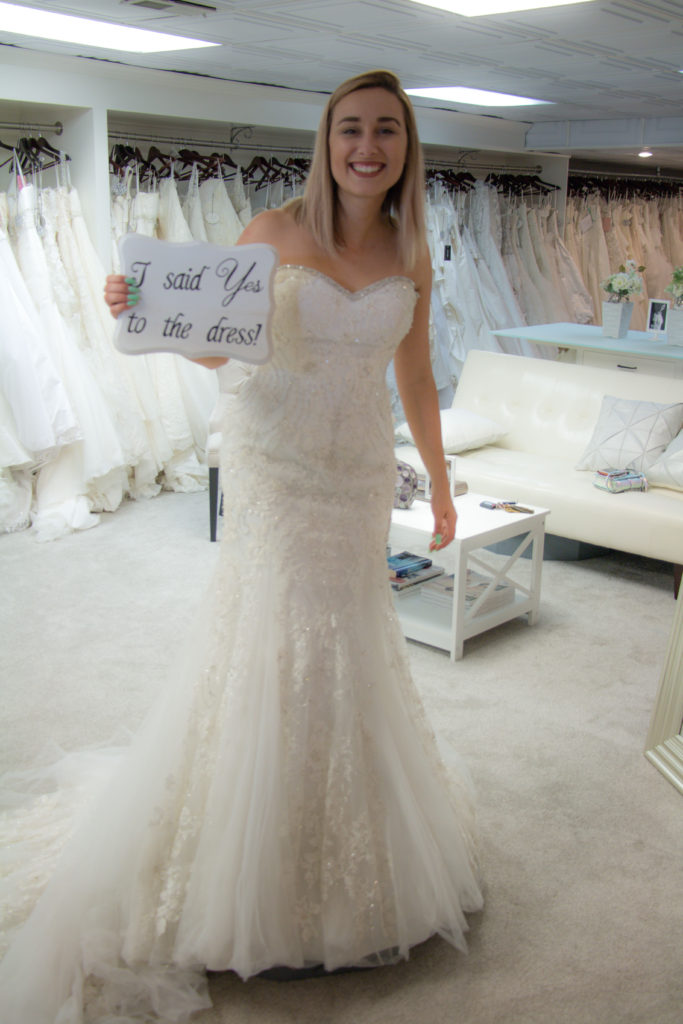 Guys, I loved hearing about how brides find the dress. It is just such a process. One of my friends just wanted to do the whole process alone. I am glad I had a mix of doing my own thing, going out with my sisters, and my bridesmaids. Tell me about your story! Just comment below. I hope you enjoyed reading about the process. I am obsessed with this boutique. Please stop by they are so sweet and welcoming and each person there is a volunteer. To learn more about New Name or Bridal Boutique by New Name watch this video. I got the whole appointment of when I went to pick up the dress. Hey, thanks again guys for being apart of the process!